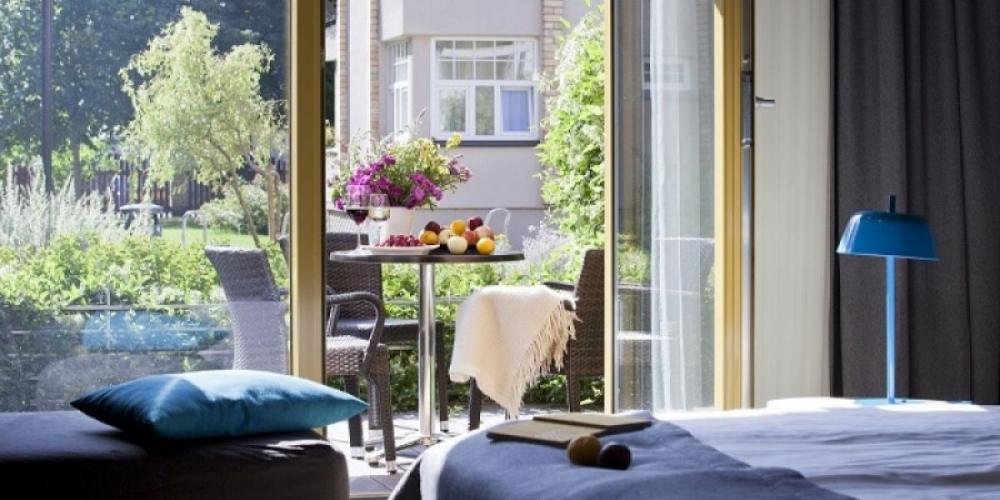 To take a break from the daily rush and let others take care of you – that is the formula of a good holiday. Jurmala SPA hotels are tempting and they pamper parents and children, couples in love and those who are longing to regain the harmony of body and mind in an invigorating solitude.
For families
A picnic basket on the beach or a swim in a crystal clear and warm outdoor pool is on the daily offer of Lielupe by Semarah Hotel, but you can enjoy the special offer when choosing "Family holiday" – staying in the hotel or five hours long "Family adventure" with a swimming pool, sauna, salt room and big pizza to end the beautiful day.
The offer of Hotel Jūrmala SPA which is situated on Jomas Street, "Summer vitamins" will take care of endorphins for the big and small. Mint pearl bath or body peeling "Sea freshness" for adults, and strawberry lotion massage "Strawberry", manicure with decorations and glitter tattoo (or decorative pearl thread for hair) for children. The whole family will be shining!
Kurshi SPA Hotel has a special offer for families – two days in Jurmala with accommodation, breakfast and splashing in the biggest indoor waterpark in Northern Europe waterpark included in the price.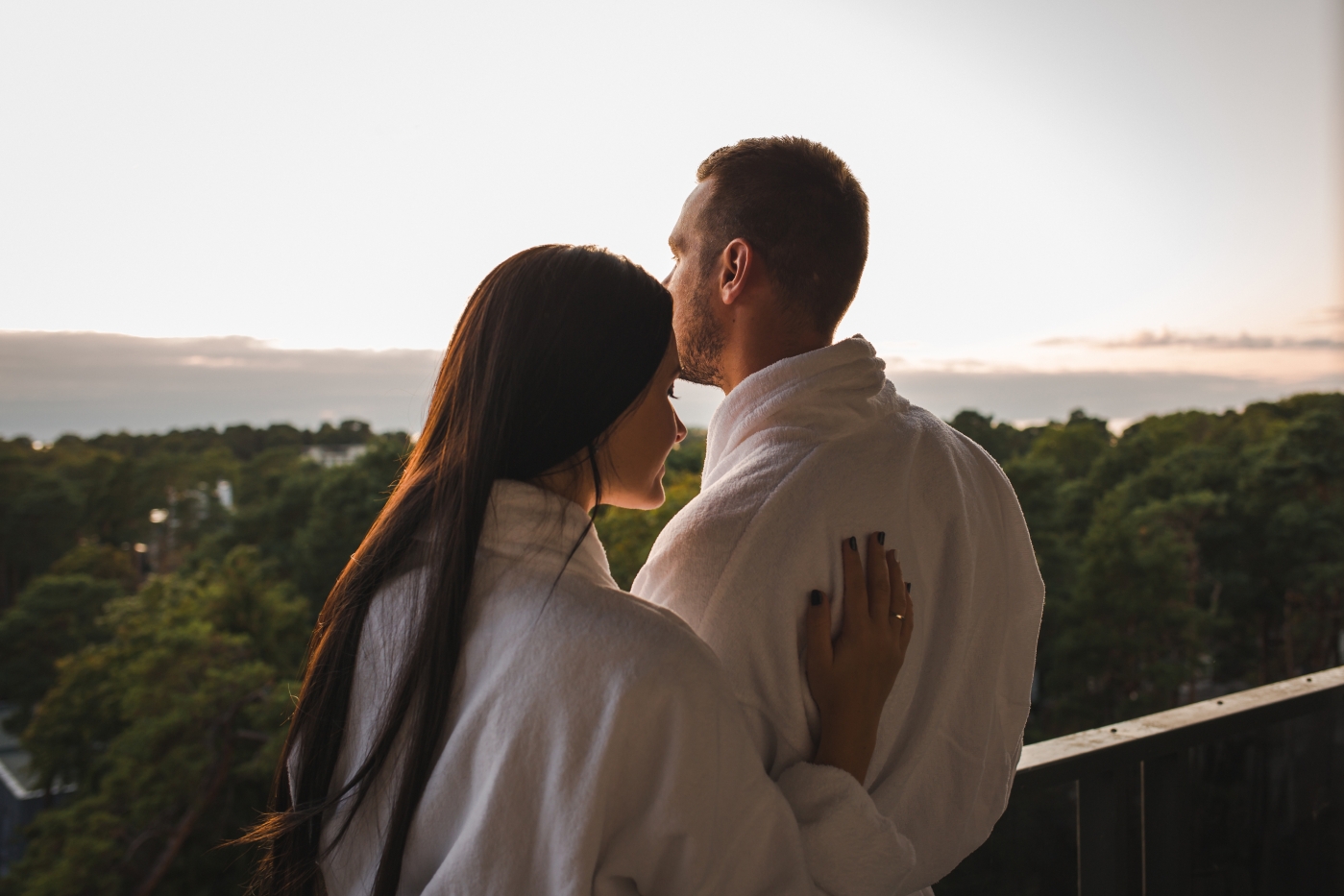 For a couple
To spend time away from others and together with each other even if just for a few days – that is a wish of almost every couple. Jurmala SPA hotels can fulfil this wish, inviting you to the "Romantic escape" in the five star restaurant in Baltic Beach Hotel or to the days filled with love in Kurshi SPA Hotel which offers massages and dining with its offer "Please don't disturb…" as well as offer "Sunset in Jurmala", which includes a room with the view to the garden and sunset picnic on the beach with snacks, bottle of wine and warm blankets. In Lielupe by Semarah Hotel you can enjoy a short four hour long escape from your busy daily life with the offer "Day SPA for two".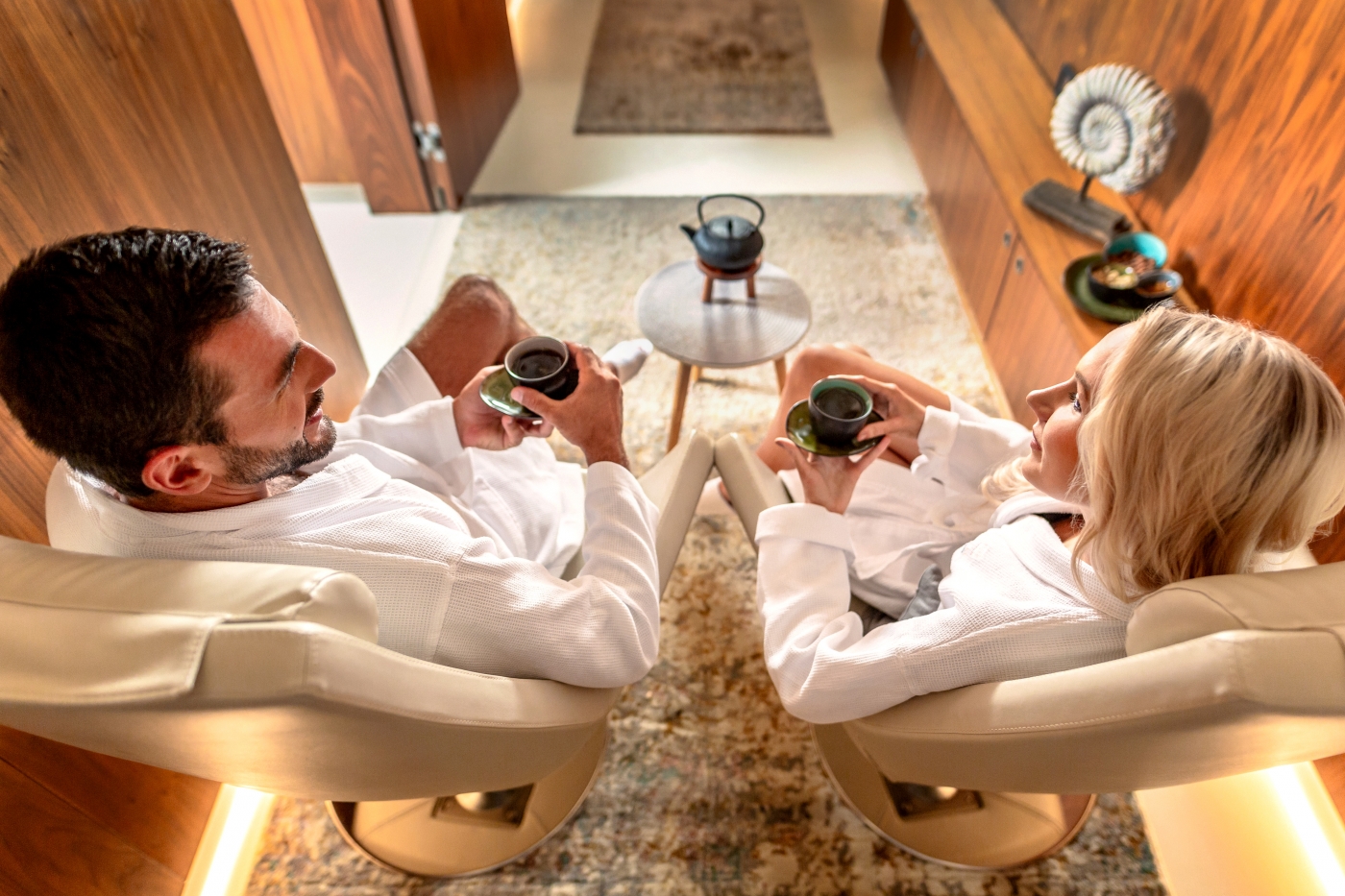 Treat yourself
Sometimes even just a few hours for yourself can change so much, especially if during this time you can relax your spinal muscles and pamper your facial and body skin. Lielupe by Semarah Hotel summer SPA rituals include an exquisite Fresh Caviar facial treatment with salmon and sturgeon egg concentrate, that deeply moisturises, nourishes and rejuvenates skin, as well as "Summer Aroma" facial treatment with lotion of meadow flowers and body massage. Kurshi SPA Hotel have prepared aromatic SPA rituals, including "Lilac Aroma" to offer you total relaxation and peaceful mind.
The Daily SPA offer "With a Cherry on the Top" in the Clinic "Dzintari" includes activation of consciousness and body relaxation in a group, as well as head massage, healing mud treatment for the back, facial treatment and to enjoy cleansing herbal tea with goji berries in the end. "Jaunķemeri" rehabilitation resort offers an extensive "Self-activation" program for a week, which has been created for people to recover from the self-isolation time and includes exercising, physiotherapy, swimming pool, salt treatment, nutritional advice as well as a lecture from a psychologist "Mind restart".