TOP10 attractions
TOP10 PLACES TO VISIT IN JŪRMALA
1. Silky quartz sand beach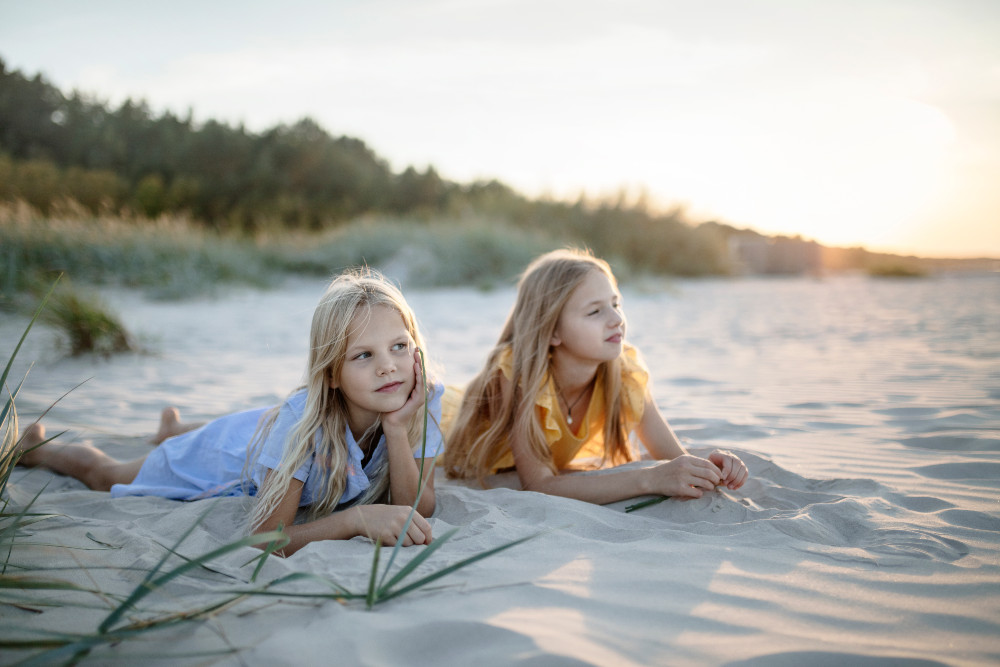 Jūrmala's swimming culture is centuries old, although it has changed over the years and bent to each era's style and habits. Today, the 24-kilometre-long Jūrmala seashore, with its silky quartz sand and 11 well-maintained beaches, is a tempting destination for both local and foreign tourists. Sea in Jūrmala is shallow for a considerable bit and therefore it is suitable for safe family bathing. Beaches have facilities and are divided into quiet and active recreation areas, there are cafés and children's playgrounds.

2. Jomas street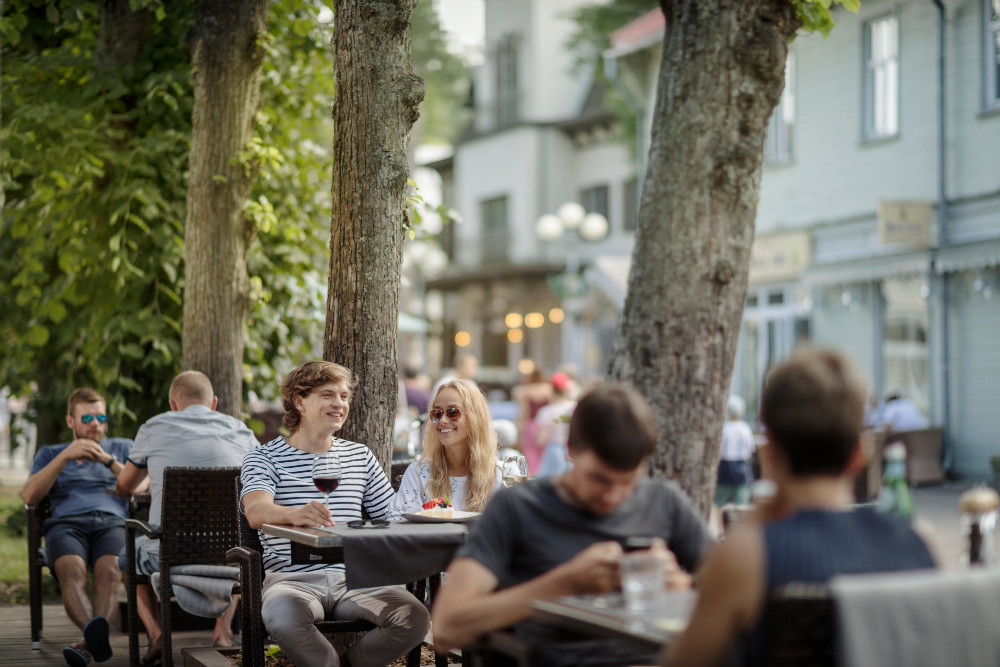 Jomas iela (Jomas Street) is the heart of Jūrmala. A pedestrian street with a steady stream of vacationers and foreign visitors in all seasons and weather conditions. It's said that this is the place where Jūrmala began. Back when Jūrmala was still mostly just large expanses of sand, the wind blew it here and there, naturally forming a series of dunes and valleys. In Latvian, such a valley is called a "joma", and a main road, now called Jomas iela, was eventually established along one of these valleys. Today, Jomas Street is the center of social, cultural and night life; vacationers are pleased with cafes and restaurants, boutiques and souvenir shops, street artists, entertainment centers and cinemas.
3. Dzintari forest park and viewing tower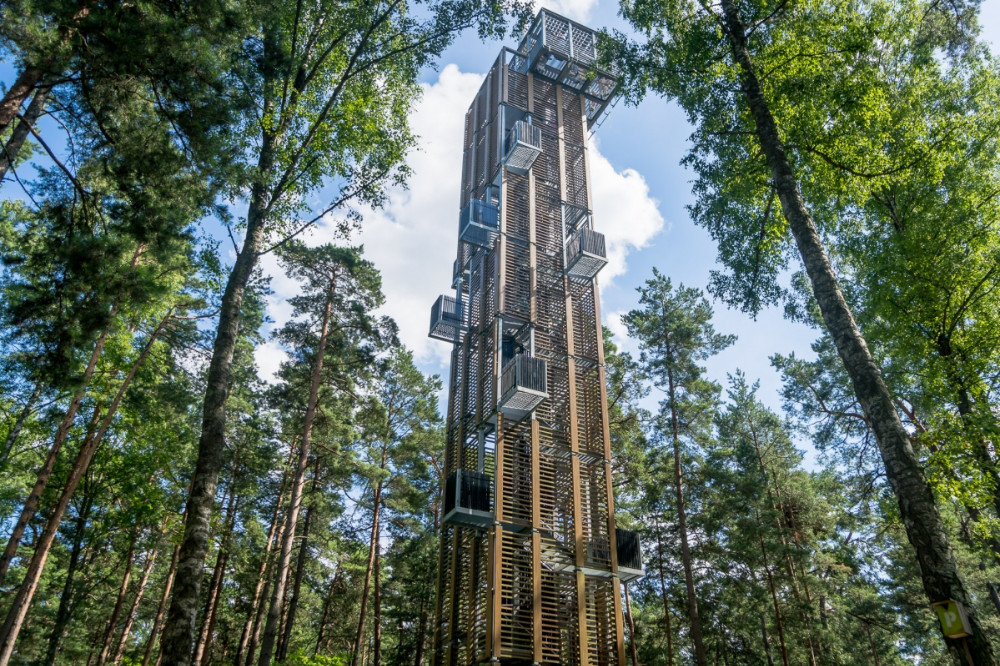 Park is intended both for the fans of active and relaxing leisure activities. You can spend the time with your children, family and friends, exercise and enjoy the air filled with the scent of pines. Here you can find a viewing tower, playgrounds for children of various ages, pavements for roller skaters and pedestrians, skate park, streetball courts, cafes, parking lots, and bathrooms are located in the park. The park is open all year round. Cross-country skiing is available in winter. In winter, the forest park turns into the Park of Light offering a magic atmosphere created by thousands of LED decorations.
From spring to autumn, there are two popular adventure parks: "Jūrmalas tarzāns" and Net Adventure Park.
4. Kemeri Resort Park and water tower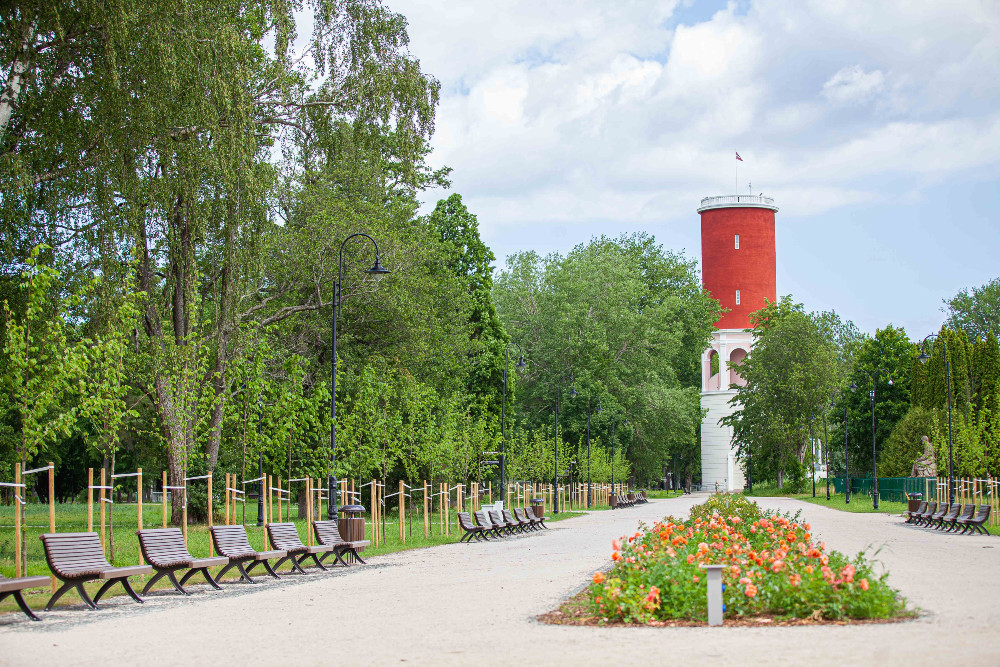 The landscape park of Kemeri with a network of winding tracks along Versupite river was projected and 1839 started to develop by Karlis Heinrich Vagner, a gardener of Riga. The development and improvement of the part was continuous during the next hundred years. After the erection of Kemeri hotel in year 1936, a symmetrical parterre with lawns, flower plantations and alleys was created in its western part. Walks in the park were deemed to be one of prerequisites for recovery of patients. Across the river Versupite there are multiple small bridges created with a names given such as: The Bridge of "Sighs", Bridge of "Whims", "Musical Bridge" etc. The Kemeri park is one of the oldest and major public parks in terms of covered area in Latvia outside Riga. In 30's of the 20th century the total length of the walkways reached 15 km, and it was even possible to cross the river Versupite and canals with small dinghies.
Kemeri Water Tower is one of the historical sights in the renovated Kemeri Resort Park. The 42-meter high tower was built in 1929 and is a part of the industrial heritage of Latvia.
5. Ķemeri national park and its nature trails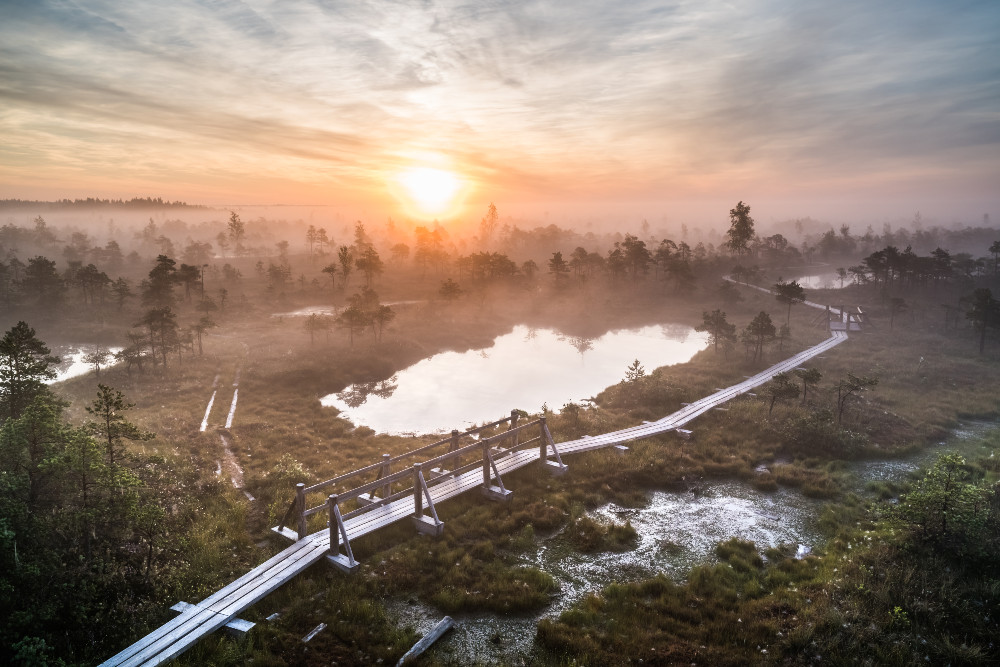 Kemeri National Park was established in 1997 with a purpose to preserve the values of nature, culture, history and resortology, to promote non-depleting economic activity, tourism and environmental education. National Park covers the area of 38,165 ha. It is the third largest Latvian national park (after Gauja and Razna National Parks).
There are several nature trails in the Ķemeri National Park and adjacent territories: Great Ķemeri Bog Boardwalk, Black Alder Swamp Boardwalk, Boardwalk to sulphur ponds, The Forest Trail, Sloka Lake walking trail and The green dune.
6. Ragakāpa nature park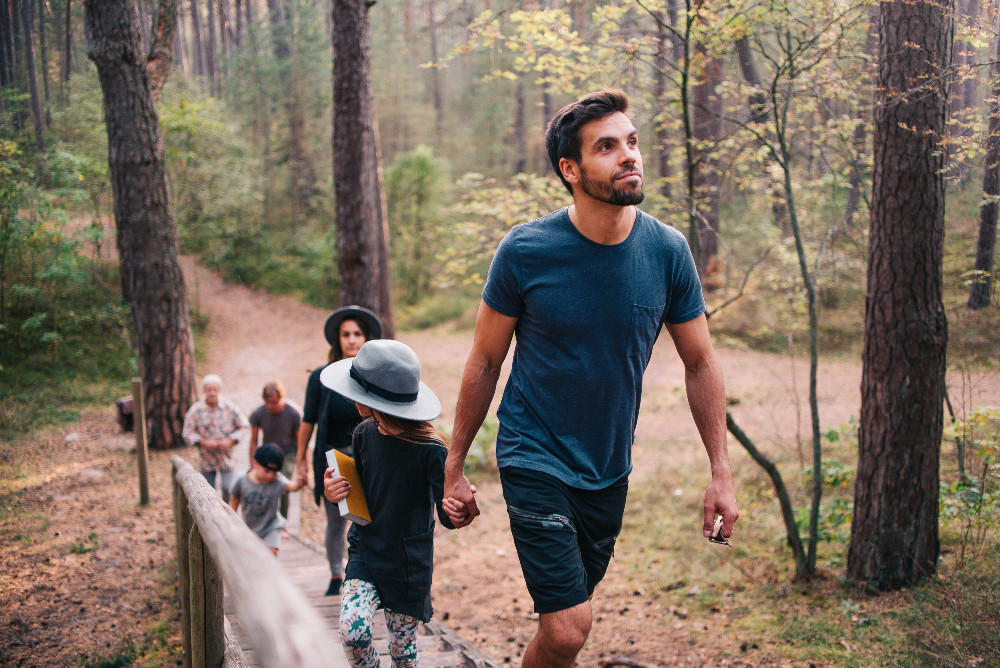 The area of the park is 150 hectares. Ragakapa Nature Park is a specially protected natural area formed in order to preserve the dunes covered with an ancient pine forests and biodiversity on the sea coast. Ragakapa, with the height of 17 meters, has been protected by the state since 1962. In order to introduce visitors with the natural values of the territory, two nature trails have been established in the park. One of the trails runs through the pine forest, is about 2 km long and mostly consists of wooden boardwalks. There are also information stands and benches, and in its steepest places - stairs. Near the Open-Air Museum by the stairs you can also get to the other nature trail, which is managed by JSC "Latvijas valsts meži".
7. Dzintari concert hall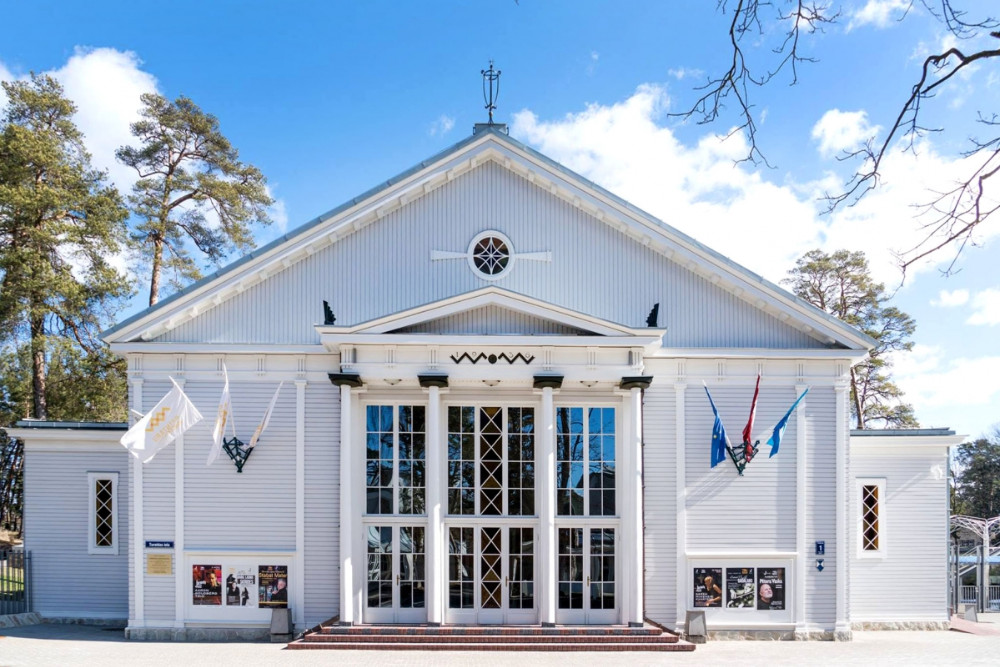 One of the most significant cultural monuments offering a comprehensive program of culture with participation of local and foreign guest artists. In 1936 a closed type concert hall architected according to the projects of Alexander Birzenieks and Victor Mellenburg with 690 seats, the interior of which retaining three separate paintinging - "Lielupe", "Jūra" ("Sea") and "Latvia" by Ansis Cirulis, a master of applied and decorative arts and inhabitant of Jūrmala. In 1960 an open air summer concert hall was built with the capacity of welcoming 2000 people as an audience. Architects Modris Gelzis, Alberts Vecsilis, constructor Andris Bite. The decoration of metal constructions of the concert hall with a wooden sidings provide a great acoustics. In 2015, after a full reconstruction the historical small hall of the closed type concert hall was opened to the audience.
8. Waterpark "Līvu akvaparks"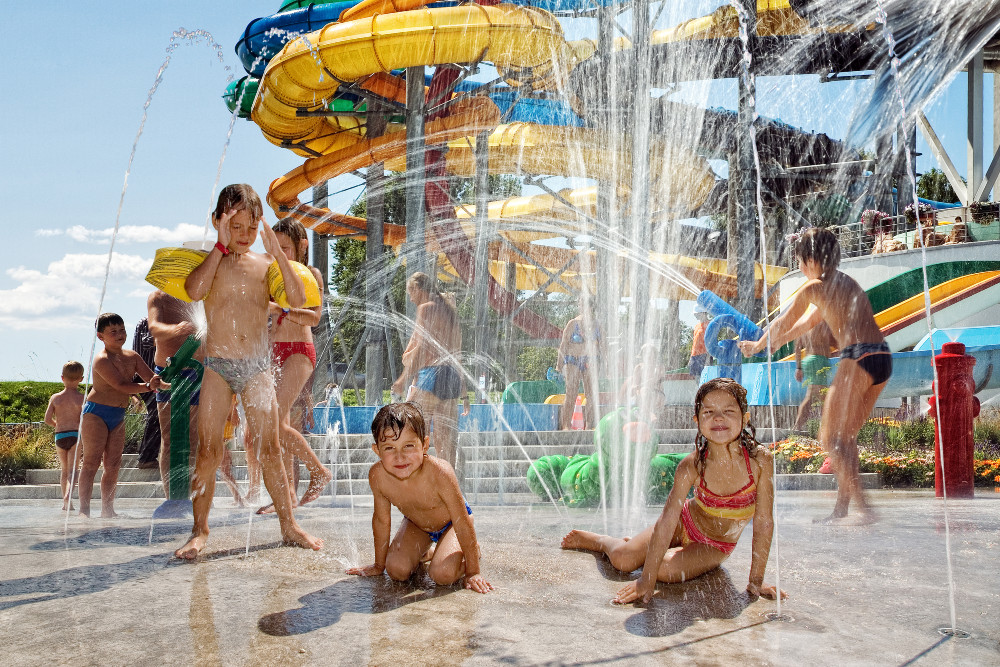 Līvu Akvaparks is one of the largest water parks in Northern Europe. It is located in the resort town of Jurmala and is open all year round. The total area of ​​the water park is 18,000 m2. The spacious premises and summer outdoor beach are home for several attractions unique in Europe. Līvu Akvaparks is a popular holiday destination for families and tourists in the Baltics. Līvu Akvaparks is functionally divided into four zones: active entertainment on the slides, slow family recreation, a SPA complex and an open-air summer beach. In total, the water park features more than 20 different slides, 10 swimming pools and many other attractions.
9. Jūrmala museum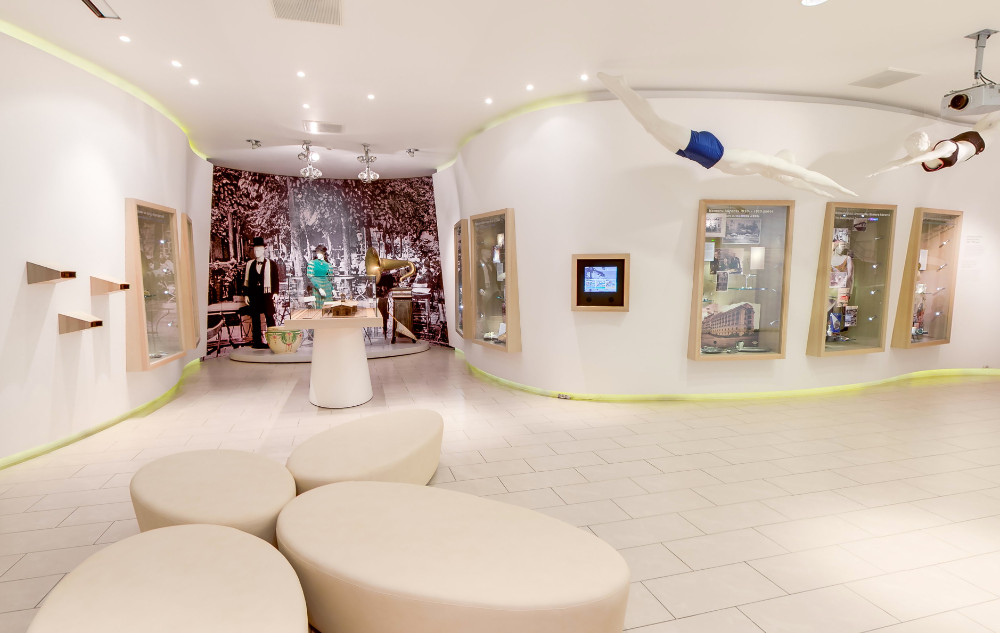 Jūrmala Museum will tell visitors about the beginning and development of Jūrmala resort from the end of the 18th century till the end of 20th century. Multimedia exposition "SPACE OF RAINIS. Spaciousness. Depth. Infinity" is a touch to words, thoughts and ideas – it is a call to meet the Latvia poet Rainis and yourself. The exhibition halls of the Jūrmala Museum host an average of 20 different art and cultural history exhibitions a year, and the museum also hosts creative events and workshops for children. Various original Jūrmala souvenirs can be obtained in the museum souvenir shop.

10. Jūrmala Open Air Museum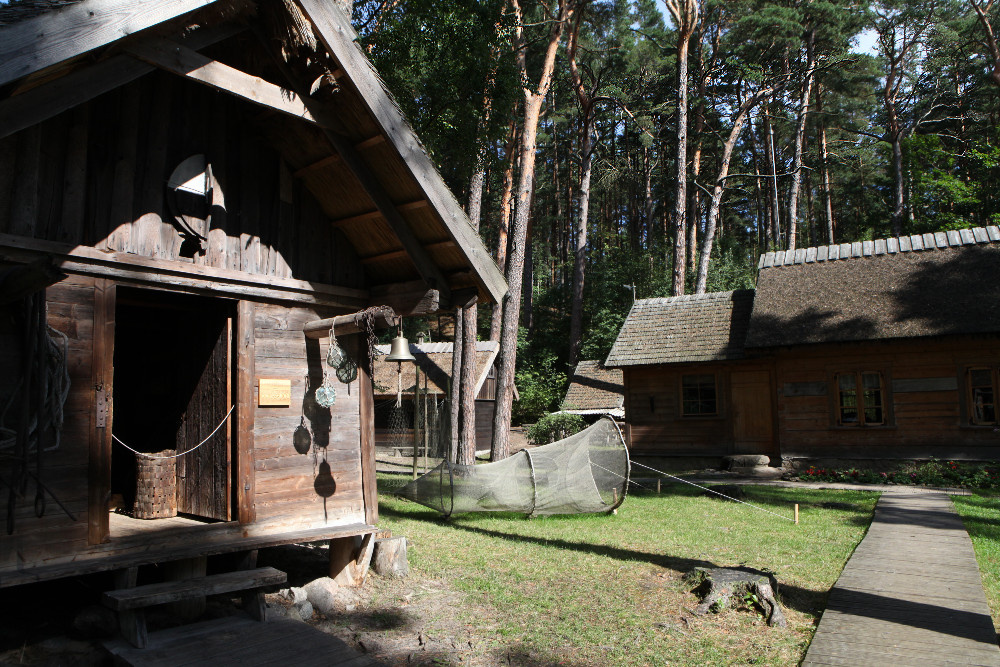 Jūrmala Open Air Museum is located in Buļļuciems, nearby the Ragakāpa Nature Park, and is the largest and most attractive museum in Jūrmala. The museum reveals a coastal fisherman's household from the end of the 19th and the beginning of the 20th century - a fishnet hutch, a dwelling house, a barn, a fish smokehouse, bathing hut. The museum has an extensive collection of anchors and fishing boats, as well as Latvia's richest collection of tools and materials for wreathing ropes.