Season news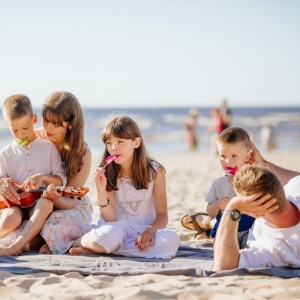 Summer is the season of vacations. And this year, thanks to the near-tropical weather in Latvia, a long vacation in Jūrmala may just be your best decision of this whole summer! The resort city offers epidemiologically safe options of accommodation in beautiful rooms and suites, as well as customised health and beauty treatments. So, go ahead and enjoy a holiday with your family or a romantic stay for two, enjoy the city's most delicious pizza in you hotel suite or head to the beach with a lovely picnic basket prepared especially for you by the hotel! To make your stay in Jūrmala more comfortable and interesting, we would like to offer some ideas on how to spend your holidays in the largest Baltic resort city. Spending your holidays in Jūrmala is always the right choice! On Thursday, 1 April, starts the period, during which vehicles entering Jūrmala have to pay the EUR 2 entry fee. This year there will be no cash payment option at the pass purchase machines at the entry points to Jūrmala in Priedaine and Vaivari – drivers will have to pay by a payment card or contactless payment devices (a mobile phone, a bracelet, a smartwatch etc.).