Let's meet this winter Red cheeks from healthy walks in fresh air, a warm takeaway meal from your favourite restaurant and a festive feeling illuminated by thousands of lights — you will experience it all in Jūrmala. There is no better gift than spending some time together and playing games! Look for five decorated Christmas trees, play catch on the beach, sip some warm tea from a steaming thermal cup on one of the nature trails and enjoy a true winter holiday.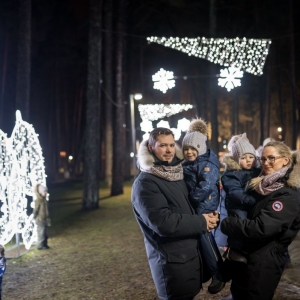 For the fourth year in a row Dzintari Forest Park in Jūrmala glowes especially bright – thousands of colourful lights creates various characters and installations during dark hours of the day!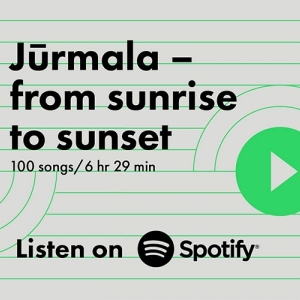 That moment when you have pressed Play, slide your phone into a warm coat pocket, and the speakers start playing great music. It seems as if Jūrmala was a film, and inspiration takes over you. Feel the atmosphere of the city anew!