Winter Water Fun in Jūrmala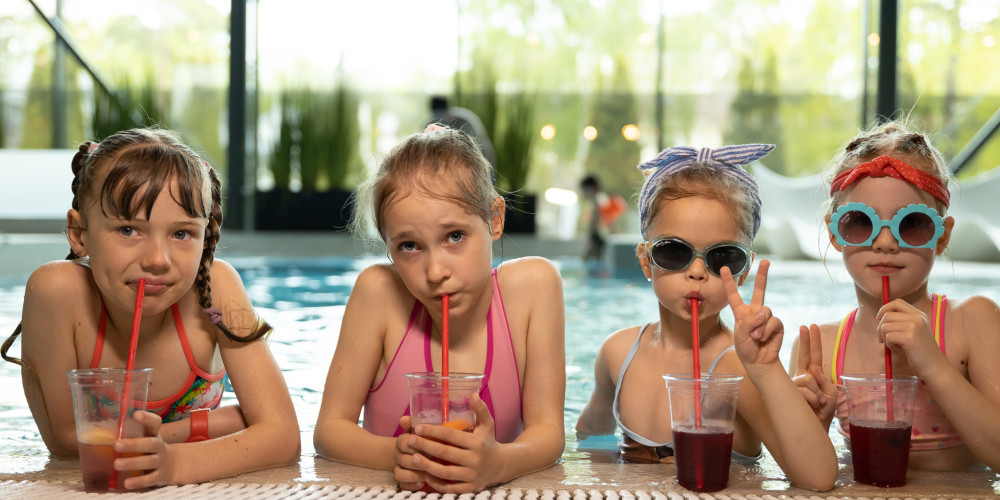 In winter, when the sandy shore of the sea is covered with a layer of snow, vacationers choose to either stroll along the sea or enjoy the warm touches of summer in one of Jūrmala's spa centres.
Choose What You Want – Swimming Pools in Jūrmala
In Jūrmala, you will find a variety of options to improve your wellbeing in the many pools and saunas. All you have to do is choose what kind of water you want in the pool – mineral water, seawater, or perhaps specially purified water. A variety of saunas and hot tubs are available next to each pool.
Baltic Beach Hotel & SPA offers a pool where the water comes from the depths of the sea, purified beforehand and heated to +28-30 °C.
The pool at the Vaivari National Rehabilitation Centre is also filled with mineral water from 500 metres deep in the sea. The water in the pool is heated to +29-31 °C.
The water relaxation complex of hotel Hotel Jūrmala SPA even has three pools and hot tubs of different temperatures. There are also various baths and saunas: a Roman bath, a Finnish sauna with jadeite stones, an aromatic sauna, and a salt room.
The 25-metre swimming pool at the Lielupe by Semarah hotels spa centre uses the unique DRYden Aqua filter technology, ensuring excellent air and water quality. There is also a children's pool with fountain, Finnish sauna, hot tub, Turkish steam bath, salt room and a relaxation area in the middle of the pool.
Resort rehabilitation centre Jaunķemeri has a swimming pool with a waterfall, a sauna and a steam bath.
Jūrmala, as a resort rich in tradition, is proud of its white sandy beaches, as well as the wide range of Spa and water relaxation centres on offer.
Winter Offers in Jūrmala Spa Centres
Many places are currently offering particularly attractive prices for various treatments and day offers!
Water Attractions for Families With Children
Until the 15th of January, Līvu Akvaparks offers to buy a visit to the water amusement paradise at a special price – for only 25 euros, giving one person from the age of 6 the opportunity to enjoy the park for an entire day – to speed through the slippery slides like Santa Claus on a water sleigh, or lie in bubbles leisurely, indulging in festive feelings. Buying this ticket before the 15th of January, you will be able to use the offer until 07 May 2023.