DON'T TELL STORIES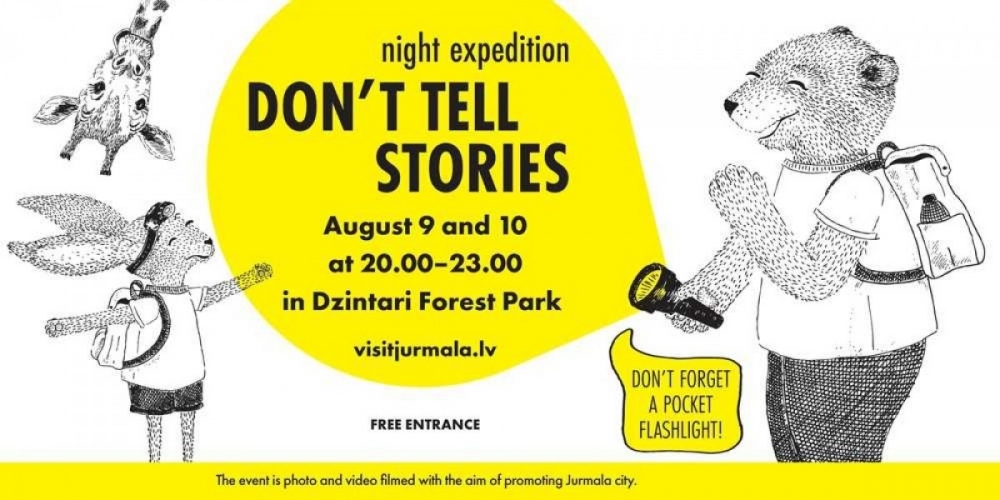 On August 9 and 10, the night expedition "DON'T TELL STORIES" will take place in Jūrmala, Dzintari Fortest Park.
From 20.00 until 23.00 everyone, especially families with children are welcomed to enjoy late evening in mysterious and fun atmosphere.
When the sun will go down and evenings get darker, children will be able to participate in various games and creative workshops, which will happen throughout the park's 13 hectares wide territory.
The territory of the park will turn into a mysterious kingdom full of surprises and adventures. During those days, in the park will live Spooky Boogie, Robot Realm, Itsy Bitsy Horror film Studio, Little Red Riding Hood, Flyin' Giraffes, Pirate Island, Lullaby recording studio and different creative workshops. On the main stage will perform Ozols and Mazais Princis.
As it is night expeditions, children are welcomed together with parents.
Don't forget to take a pocket flashlight with you!
Entrance free