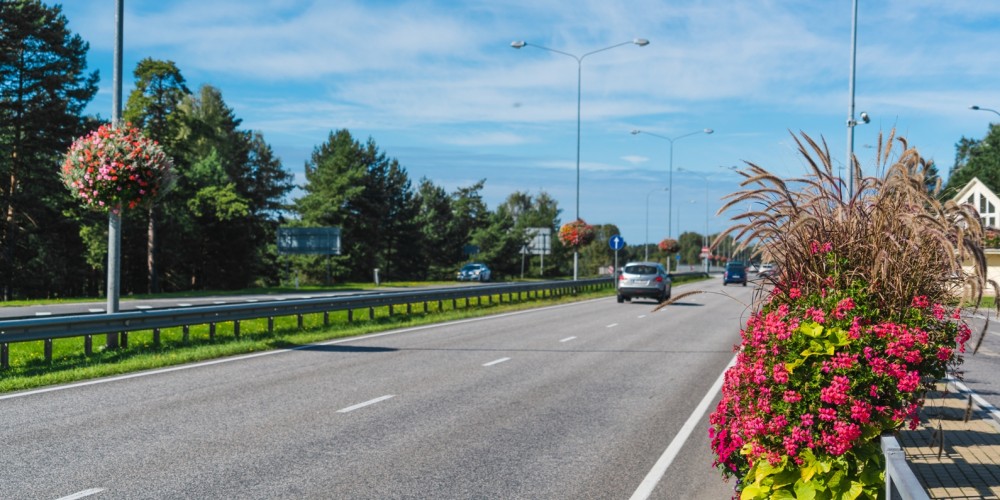 There is 2 EUR entrance fee in Jurmala from April 1 until September 30.
Entrance pass must be bought on the entrance day at any time until 23:59. On the day of purchase, the amount of entrances to the Jūrmala are unlimited until 23:59. After the end of the pass period, it is valid until departure from the special area of Jūrmala city.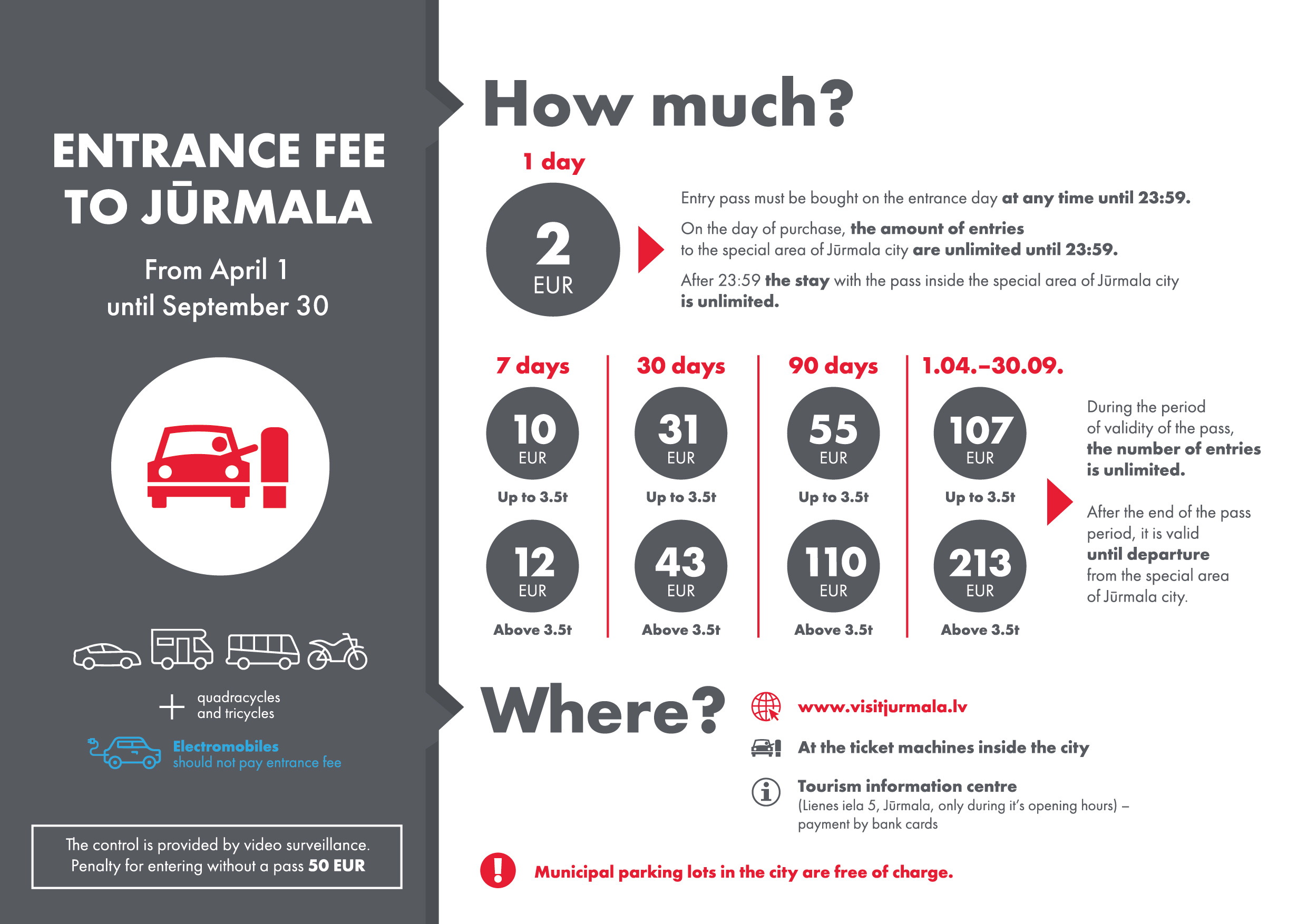 There is no longer a need to queue by the ticket machines upon arriving in Jūrmala. You can pay the entry fee through the homepage visitjurmala.lv or by using the Mobilly app, or buy the pass at other ticket machines throughout the city:
next to the RIMI store in Lielupe (by card or cash),
at the Jūras and Turaidas street intersection next to Dzintari Concert Hall,
in the Majori parking lot by the Tourism Information Centre on Lienes street 5,
next to Dubulti railway station.
Ticket control is fully automatised, so you must specify your car registration number in the ticket machine before payment.