Laima Rendezvous Jūrmala at Dzintari Concert Hall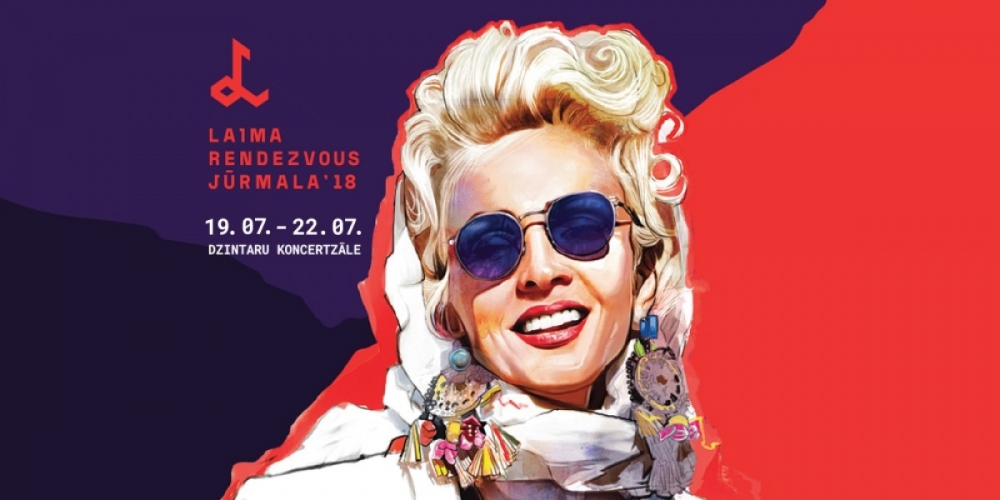 The most fascinating musical encounter of the summer, the spectacular and romantic festival Laima Rendezvous Jūrmala 2018 will be taking place at Dzintari Concert Hall from July 19th to 22nd. This year, the festival will feature several thematic evenings – the splendid Opening, the Night of Love, Greatest Hits, and the great Gala Concert.
Most artists who will perform at the festival are close friends to Laima Vaikule – popular and beloved artists from different countries. The audience will have a chance to see not only popular music stars, but also legendary, world famous musicians as well as up-and-coming young artists. Singers will perform their most popular songs that have become part of our genetic code, and there will be breathtaking duets and trios. The audience will have the opportunity to witness a true musical rendezvous.
Beautiful music, romantic atmosphere, nostalgia, witty humor and tasteful concert programs – that is what Laima and the festival she founded are praised for. Given that the festival is taking place in Latvia and is well known internationally, Laima has spent a lot of time popularizing local artists. And one other feature of the festival's program is a diversity of genres – the audience will hear the very best songs from classical repertoire to rock.
During the past several years, such popular musicians have performed at the festival as the rock music legend Chris Norman, Grigory Leps, the outstanding opera singer Hibla Gerzmava, Valery Leontiev, Elena Vaenga, Valery Meladze, Verka Serduchka, charming Lolita, Vakhtang Kikabidze, Nani Bregvadze, Renārs Kaupers, Intars Busulis, Stas Mikhaylov, Maxim Galkin, band Время и Стекло, extraordinary virtuosos DAGAMBA and others. This year, even more stars will perform at the festival and the audiences are in for a lot of surprises.
This year, the festival will be taking place for the fourth time. The first festival was held in 2015. Last year, more than a million TV viewers across the world were watching the festival that was broadcast in more than ten countries.
Laima Vaikule says about the festival: "When it's summer, I love to have guests and throw parties. Jūrmala is an ideal place for that, and I have so many fantastic colleagues who have agreed to take part in the musical rendezvouses on the stage of Dzintari Concert Hall. I will again sing my most popular songs, give the stage to my guests, and we will be performing duos. See you in Jūrmala from July 19 to 22!"