Latvia's Circle of Honor Festival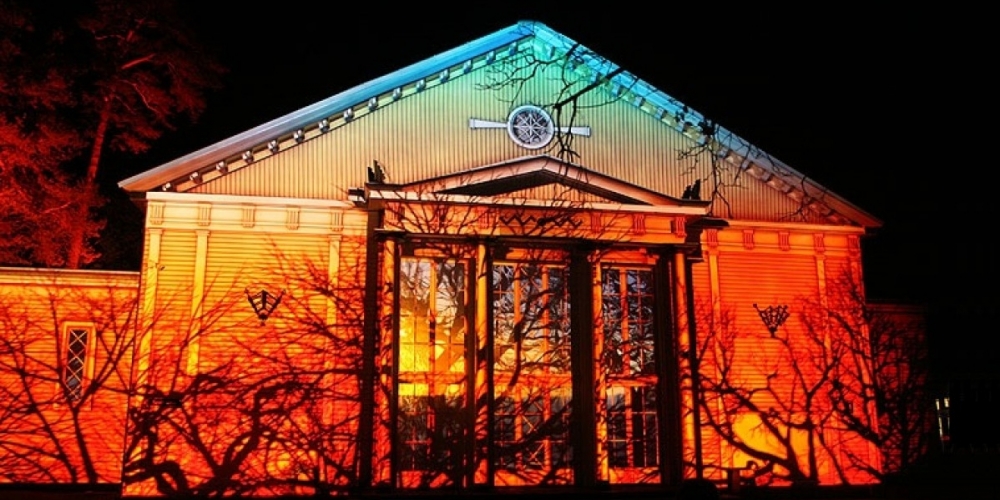 Throughout the year we are celebrating the Latvia's State Centenary by the Latvia's Circle of Honor Festival travelling through the municipalities of Latvia and spending each weekend in another municipality.
OCTOBER 20, 21, 22
The object of light with multimedia projections on the Dzintari Concert Hall facade. Creator – Roberts Rubīns.
Dzintari Concert Hall, Turaidas Street 1, Dzintari.
OCTOBER 21, 22
Musical performance – exhibition "Landscapes of Changes Constructions of voice and space". Exhibition by sculptor Liene Mackus, musical performance: Jānis Šipkēvics and Katarina Henryson, "Voice Improvisation Ensemble" (Sweden, Finland, Norway), choir "Balsis" (Latvia).
The Small Hall of the Dzintari Concert Hall, Turaidas Street 1, Dzintari.
OCTOBER 8 – NOVEMBER 19
Travelling exhibition "Our 100 Folk Maidens for Latvia's Centenary". Figures of folk maidens shaped of clay in the creative workshops joining Jūmala Art School students, city residents and guests, reflecting the national costumes, raising awareness of the Latvian culture, heritage and the need to preserve it.
Design Concept Store "Bold" showroom, Dzintaru Prospect 1, Dzintari.
OCTOBER 19 – DECEMBER 10
Exhibition "Intonation" is a tribute to Latvia's Centenary. The exhibition will demonstrate the works of the glass artist Ieva Strazdiņa, sculptor Gļebs Panteļejevs, painter Alise Mediņa, graphic artist Nele Zirnīte and other artists of Jūmala.
Jūrmala Culture Centre, Jomas Street 35, Majori.
OCTOBER 11 – DECEMBER 2
Exhibition in tribute of the Latvia's Centenary "Freedom Tales of Jūmala". Exhibition provides a broader dimension to the concept of freedom and, jointly with historians, local lore researchers, pupils and Jūmala residents of different ages, contemplates on and demonstrates the historical evidence of the epoch in photos, files and stories.
Jūrmala City Museum, Tirgoņu Street 29, Majori.