Meet Jūrmala in tourism fair "Balttour"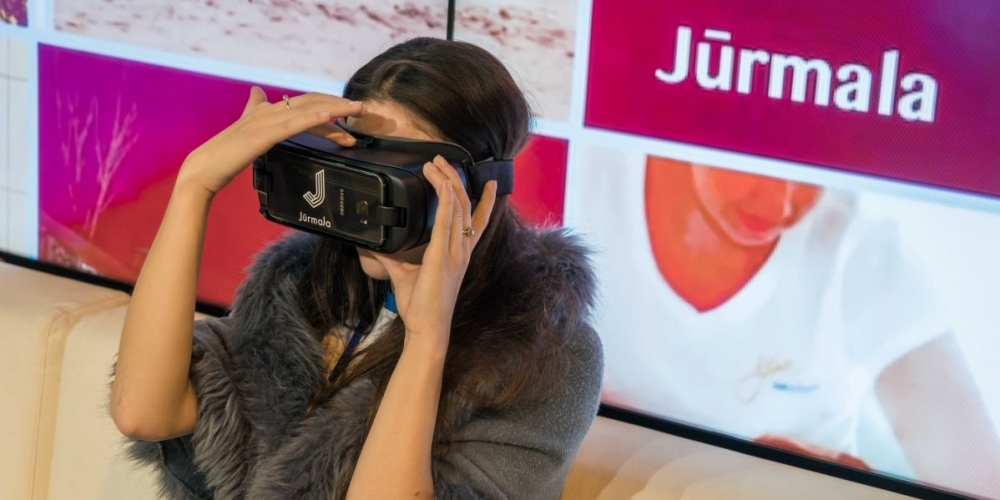 During this year's fair "Balttour 2018" Jūrmala will be represented in both separate city stand and several individual stands of city's entrepreneurs. Jūrmala Tourism information centre will participate together with nature education centre "Meža māja", as well as entertainment and education centre "Zili Brīnumi".
Visitors will be able to get all information about recreation and recovery opportunities, to learn more about nature of Jūrmala, participate in the game "Meet Jūrmala" and try one's luck in driving a special bicycle, winning various prizes from Jūrmala.
Game "Meet Jūrmala"
Only during "Balttour" exhibition visitors will be able to try the game "Meet Jūrmala" - the player will have to find the right places for various city tourism objects on the map of Jūrmala.
Exciting nature
Together with nature education centre "Forest House" (Meža Māja), everyone will be able to learn more about the nature of Jūrmala and its protection. Which nature objects can be found in the city, what plants and animals live in the bog, what we can do ourselves to save nature so we can enjoy it for years to come.
Bicycle ride
It is a bit difficult to ride a bicycle, when turning the wheel to the left, the bike goes to the right. The entertainment and education center "Zili Brīnumi" will take care that this will be a good entertainment for those who love the challenges.
Virtual Jūrmala
Virtual reality lovers will be able to walk around Jūrmala with virtual reality glasses, looking at panoramas and videos of various city tourism objects.
Special offers
Several tourism entrepreneurs from Jūrmala will be participating in the exhibition with separate stands – resort hotels "Baltic Beach Hotel", "Hotel Jūrmala SPA", "SemaraH Hotel Lielupe", "Pegasa Pils", as well as resort rehabilitation centre "Jaunķemeri"and health resort "Belorusija". The unique light painting gallery "Inner Light" will also be participating. Hotel "Baltic Beach Hotel" will have special offers for overnight stays, SPA and restaurant offers from EUR 25, "Hotel Jurmala SPA" will offer to buy a gift card for overnight stay, breakfast and an unlimited time pool and bath complex visit at a special price at 62 EUR, while "Pegasa Pils" will offer gift cards a 10-50% discount for various resort hotel services. Hotel "SemaraH Hotel" will offer a holiday for two or a family with overnight stays, breakfast and an unlimited visit to the Wellness Center starting at 51 EUR. Resort rehabilitation centre "Jaunķemeri" will offer to buy special discount coupons for 10 EUR, which will provide discounts for medical rehabilitation and health promotion programs, as well as everyone will have the opportunity to purchase a medical rehabilitation course or health promotion programs with a 15% discount. A healthy prize lottery will also be organized! Health resort "Belorussia" will offer various health promotion programs – "Medical rehabilitation program" starting from 45 EUR per day, program "Weight correction" from 75 EUR per day, as well as SPA programs and romantic leisure offerings for two.
The exhibition will take place at the International Exhibition Center "Ķīpsala" in Riga (Ķīpsalas iela 8), and will be available to visitors on Friday, February 2, from 10.00-18.00, Saturday, February 3, from 10.00-18.00 and Sunday 4 February from 10.00-17.00. Ticket prices starting from 4 EUR. More information at www.balttour.lv