Opening of the festival "Summertime" on the 9th of August. Love duet evening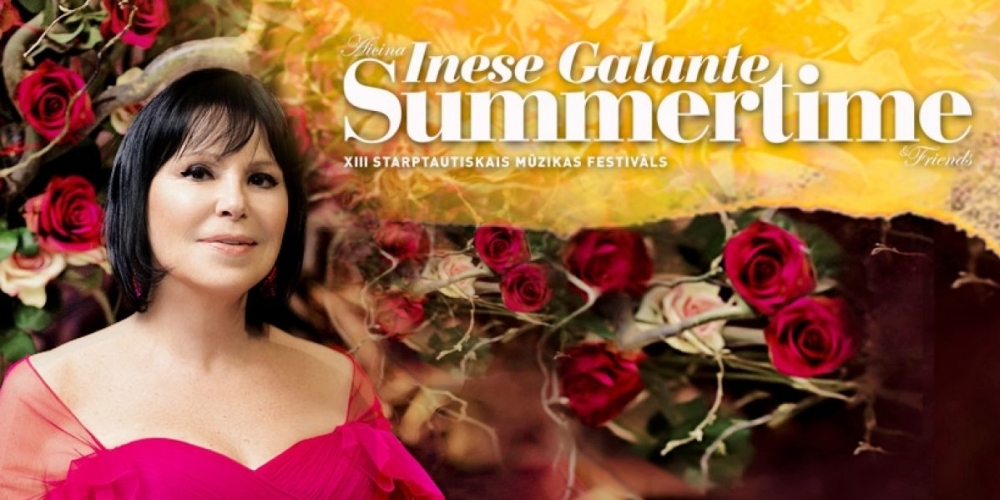 This year the opening of the festival Summertime – Inessa Galante invites is focused on a love duet in all its emotional spectrum – tenderness, passion and playful coquetry will merge in beloved Latvian singers' and foreign guests' performances.
The audience will have an unforgettable meeting with festival's hostess Inessa Galante and her long-term stage partners – bass-baritone Egils Silins, highly demanded abroad, and bright baroque countertenor Sergejs Jegers.
Recently, festival has a warm collaboration with a representative of the famous pianist dynasty Andrey Osokin, who is performing on the main stages of Europe.
During the festival listeners will meet new brilliant artists and get many other surprises. Traditionally, in all concerts of the festival laureates of Inessa Galante Talents competition will take part.
An integral part of this musical feast is the Festival orchestra, in which the best musicians of Latvia are untied. The artistic director of the festival and the main conductor – internationally recognized and charismatic conductor Ekhart Wycik (Germany), who has become a good friend of Inessa Galante's family and fell in love with Latvian audience.
Home page of the festival www.festivalssummertime.com