The 19th Annual Parade of Retro Cars "Retro Jurmala – 2018" will take place in Jurmala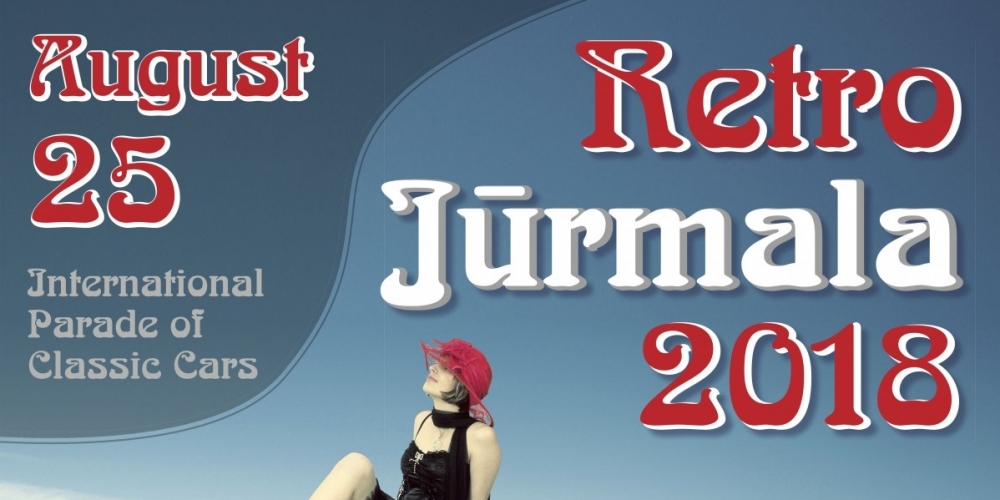 On Saturday, 25 August, two hundred antique cars from more than 10 countries will move in a grandiose parade along the streets of the main resort town of Latvia. Jointly with Jurmala City Council, this event is supported by Rietumu Bank Charity Fund.
Traditionally, as the annual parade of retro cars will be held in Jurmala for the 19th time, driving sections will alternate with long stops, during which spectators will be able to enjoy the beauty of famous antique cars, watch artistic performances, listen to musicians, take photos with the cars they fancy most and even take a seat in some of them.
This year, for the first time, the "Retro Jurmala – 2018" parade will cross the entire of Jurmala and reach as far as Tukums. The event will be started at 12:00 in Bulduri, at the parking area next to Līvu Akvaparks, following the 2.5-hour-long registration of the participants.
From Bulduri, the cars will start towards Jomas Street, to the very heart of Jurmala, where the first 2-hour-long stop will take place (from 12:30 to 14:30). By the way, according to estimations of the organisers, 200 cars will occupy the entire Jomas Street – from Tirgonu Street to the famous Globe.
The next stop will be on Kauguri Beach, which is scheduled within a period from 15:00 to 16:30.
Then this gorgeous road train will go through Jaunkemeri to Tukums, where from 18:00 to 19:30 the next big stop is planned for fans of antiquity and those who favour beautiful old cars.
From Tukums, the participants will move to Klapkalnciems, where the annual car parade "Retro Jurmala – 2018" will end with a jolly party. This year, its route will stretch to approximately 70 km.
The Antique Automobile Club of Latvia - the organiser of the famous car rally – expect about 200 cars and 300 persons to participate in the event from Latvia, Lithuania, Estonia, Ukraine, Belarus, Hungary, Poland, Germany and Nordic Countries.
The growing number of both participants and spectators of the parade pleases him very much. The annual parade of retro cars is an excellent opportunity to see cars from private collections in one place, which have a museum value and cannot be seen routinely on the streets. Last year, about 170 antique cars arrived to event. It gathered over 23 thousand spectators.
"Retro Jurmala" is one of the brightest and mass public events of the summer season in Jurmala. The parade of antique cars "Retro Jurmala" is considered to be the biggest event of this type in Latvia and, since 2011, also in the entire Baltic Region.