The Park of Light in Jūrmala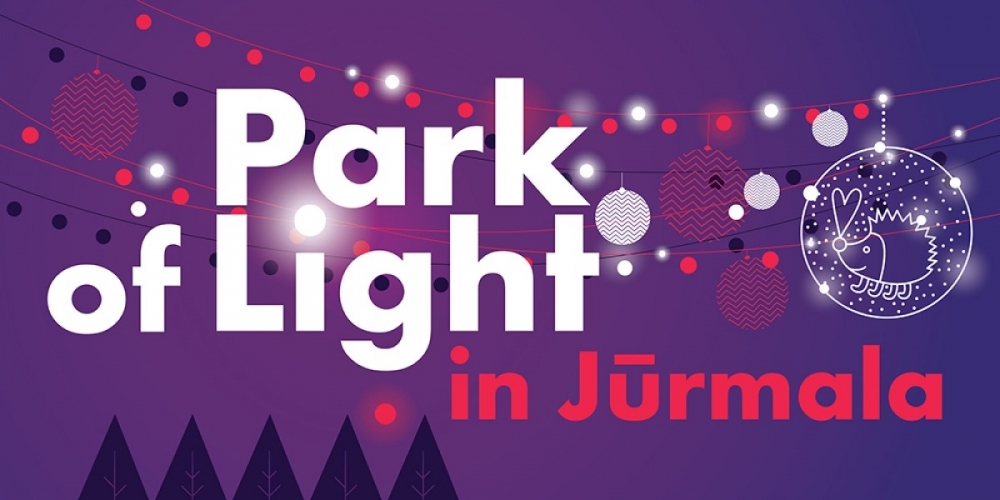 In the Dzintari Forest Park in Jūrmala was opened The Largest Park of Light in Latvia.
This year Park of Light has been updated with new glowing light elements. Park visitors already favorite decorations, which are made of 85 thousand LED lights, supplemented by a special alley – Milky way in which everyone will be able to see falling stars and make a wish. Aleys tree tops reminds constellations in the night sky. The 14-hectare big park area this year is home for the Bear, Hedgehog and Squirrel families, as well as for other forest animals.
The biggest and most impressive decoration also this year is a park bridge - arc in the form of a sea wave. The bridge is made up from 3.5 km long LED light strings. The 33.5 meter high Dzintari forest park observation tower is decorated with illuminated snowflakes and snow-covered dunes.
From December 2 to January 5 every Saturday and Sunday starting from 16.00 to 19.00 there will be creative workshops, games and other activities for families with children, but on January 1 from 12.00 to 17.00 families with children are invited to New Year Fest – You will be able to participate in Latvian traditional dances and games, creative workshops and various other activities just about for everyone.
Entrance to the park and all the events - free of charge.