Jūrmala will apply for the title of the European Capital of Culture 2027
The city of Jūrmala has become a candidate for the title of the European Capital of Culture 2027. The application for the competition, the artistic concept and the programme have been developed with the involvement of inhabitants, cultural experts, and cooperation partners of Jūrmala.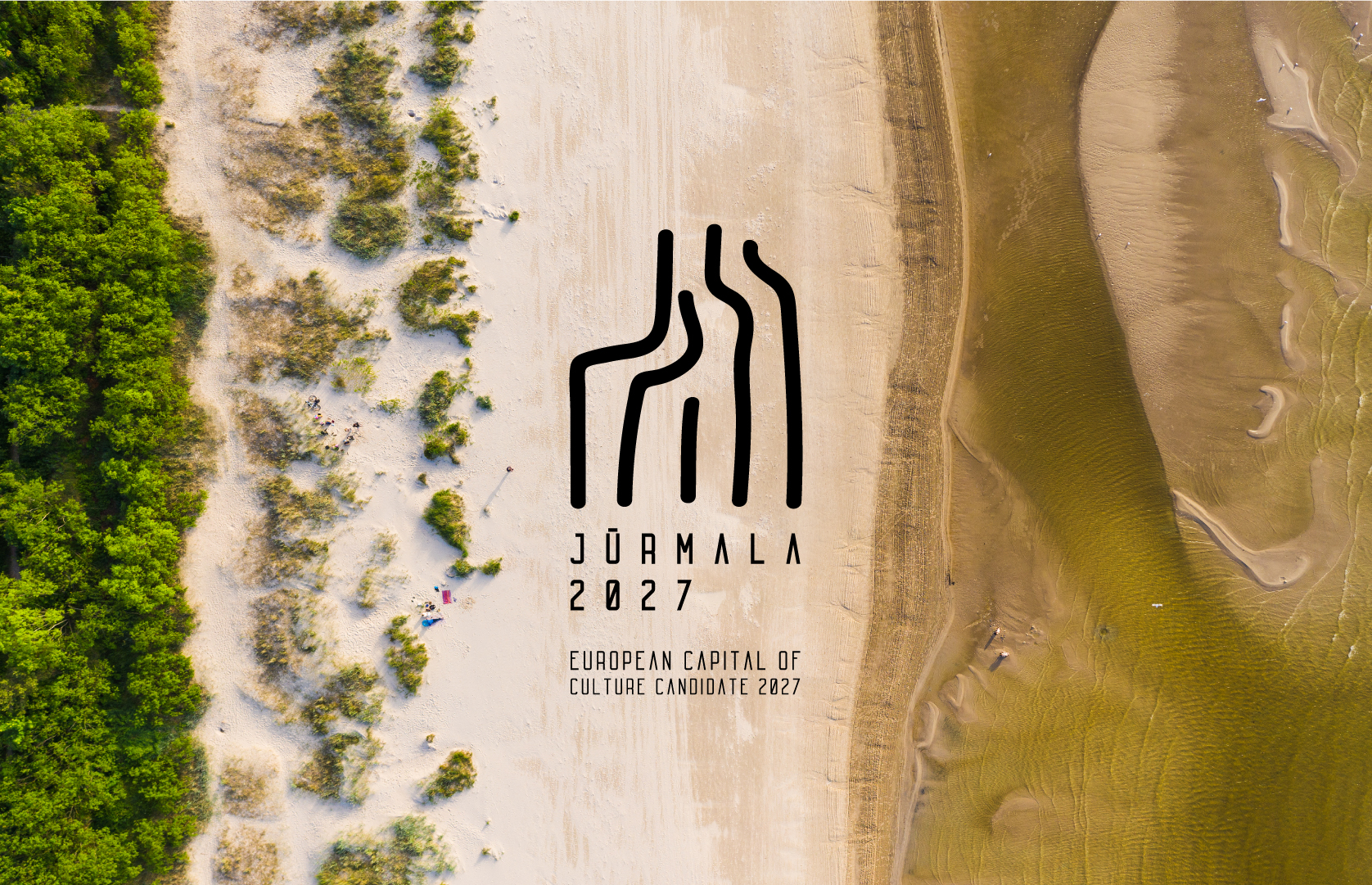 Why Jūrmala?
The abundance of unspoiled natural resources that can be found in Jūrmala can be used to revive and reinvigorate both mind and body. Culture may be less tangible but is an equally powerful tool to revive and reinvigorate our spirits. By becoming the European Capital of Culture (ECoC), we want to release the power that culture holds and demonstrate that culture is an artery of health and of life and keeps the natural circulation between society and nature flowing.
ECoC is the opportunity for Jūrmala to be an example of a city where culture unites the population; to be an example of a city where culture can help people find mental and physical equilibrium; to be an example of a city where development has struck a balance between preserving natural and cultural values.
We believe that:
culture is the key to building a united city. Culture can act as a catalyst for neighbourhoods and citizens to participate in city life and decision-making more actively, in this way giving new life to real democracy based on the values of respect and solidarity (EU Charter of Fundamental Rights),
cultural activities promote inclusion and equality, which create a more united and more tolerant world,
culture can draw attention to the impact that modern life has on the environment and on people's health, which can help us take responsibility for the impact of climate change for future generations,
cultural experiences can help restore and balance people's mental and physical health,
culture is a way to open the city up to new connections that will allow us to introduce ourselves to Europe and to the world, and in return see influences from Europe and the world in our city. It allows us to envision a future together in these uncertain times.
Making of Jūrmala 2027
ECoC programme was created by the people for the people in Jūrmala and partnercounties – structured discussions, a population survey, an online bank of ideas, countless Zoom meetings. All that has enabled us to develop a cultural programme that includes something interesting and useful for everyone. From neighbourhood projects to international masterpieces of professional art, from events enjoyed on one's own to a dance with several tens of thousands of participants on the coast of the sea from Jūrmala to Cape Kolka, from knitting mittens to art created by artificial intelligence.
It is still not too late – the online bank of ideas is still open for ideas. It could be your idea that will be added to the ECOC competition programme in the second stage:
Participate: Google.docs
Partners
We understand the role of cooperation in cultural development, therefore Jūrmala has secured seven municipalities in Kurzeme – Tukums, Engure, Jaunpils, Kandava, Talsi, Roja and Dundaga – as its partners on the way to the European Capital of Culture title. We have common historical roots – fishermen's villages and one of the oldest railway lines in Latvia –, nature tourism – Jūrtaka, EuroVelo and the beach. Our municipalities have two special minorities – Livs and Roma people. We all share love for our folk culture treasured by 337 amateur collectives and 14 music and art schools. We are united by the experience of cooperation, fight against climate change and the wish to live in a clean, healthy environment and keep it such as a legacy to future generations.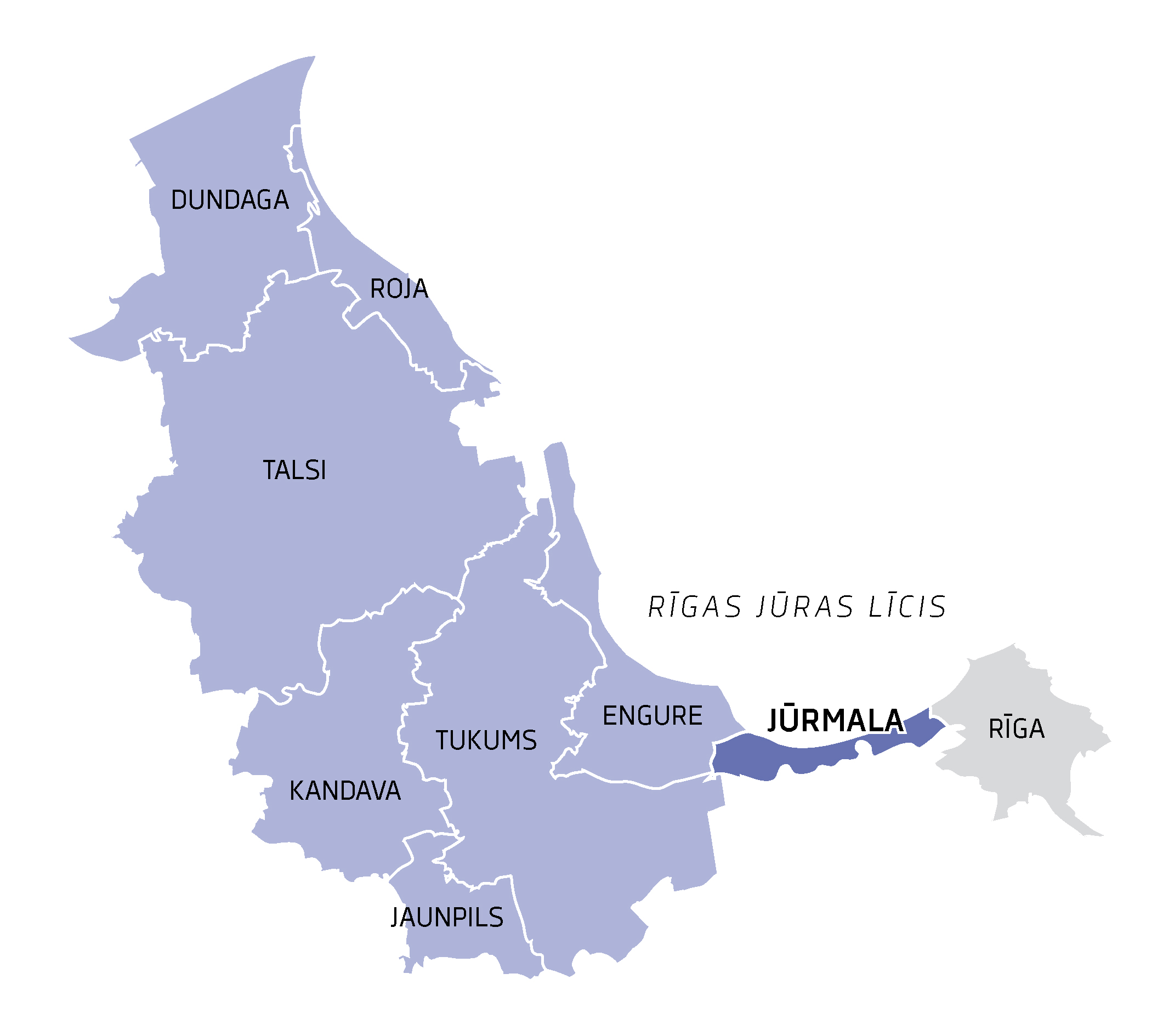 Gratitude
The programme of our application for the European Capital of Culture competition would not be as diverse, rich and spectacular, if not for people, who came up with ideas, shared their thoughts and allowed themselves to dream. We would like to thank every resident of Jūrmala, its partner municipalities and Latvia, councillors and employees of Jūrmala City Council and its partner municipalities involved in the preparation of Jūrmala 2027 project! Thank you for the time devoted to focus group meetings, submitting ideas, working on contents of the application and consulting the project team!
Thank you!
Contact us
If you wish to become a part of Jūrmala 2027 – wish to become our partner or have an idea you would like to implement –, contact us!
Head of the Working Group: Agnese Miltina (Agnese Miltiņa) agnese.miltina@jurmala.lv
International cooperation: Iveta Kelpe (Iveta Ķelpe) iveta.kelpe@jurmala.lv
Media contacts: prese@jurmala.lv