Enjoy the summer in wintertime – come to Jūrmala!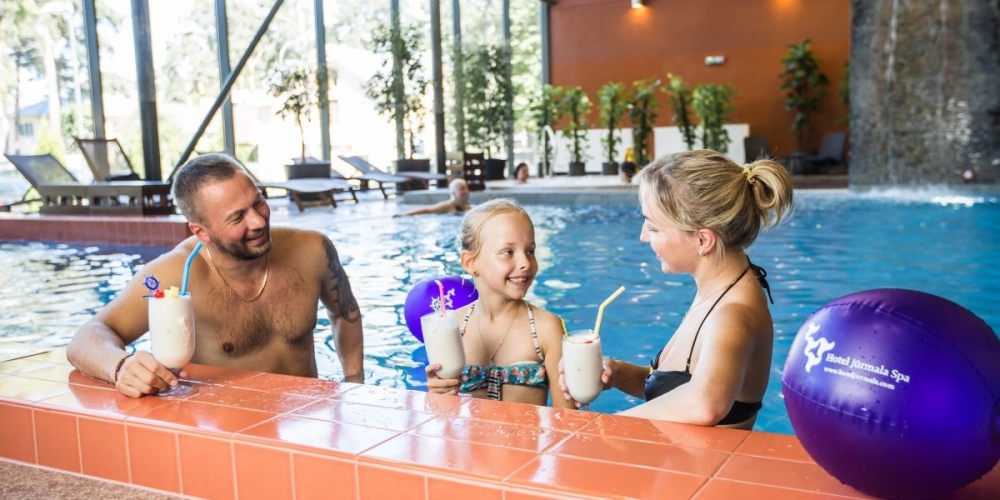 It is well proven that an active water recreation – swimming and water aerobics are beneficial to the human body, building your body stronger, as well as improving cardiovascular system, purifying skin and stabilizing the nervous system, meanwhile relieving pressure on joints and skeletal system, therefore swimming may discover to you its beneficial effects to improvement of health. The effect obtained from swimming, supplemented with a visit to baths, will provide also other healing effects and improve your immune system, that is especially important during autumn and winter seasons.
Jurmala provides extensive possibilities to improve your health with swimming and various types of baths. Multiple types of swimming pools, be it with a mineral water or sea water, as well as various baths – Russian, Turkish bath (Hamam), Finnish sauna and others, all are here at your availability.
Enjoy Descent Water Rides and Swimming in a Wave Pool!
It is a kingdom of water pleasures as one may call "Livu Aquapark", that is offering leisure activities for the whole family, allowing the children to enjoy descent water rides offered by various slides, and parents meanwhile enjoying a swim in the wave pool or exercises in underwater training lagoon. There are multiple types of baths available – steam bath, Turkish bath (Hamam), Tylarium, as well as Finnish bath - sauna. A more detailed information on offer, ticket prices and opening hours are available at www.akvaparks.lv
Viestura iela 24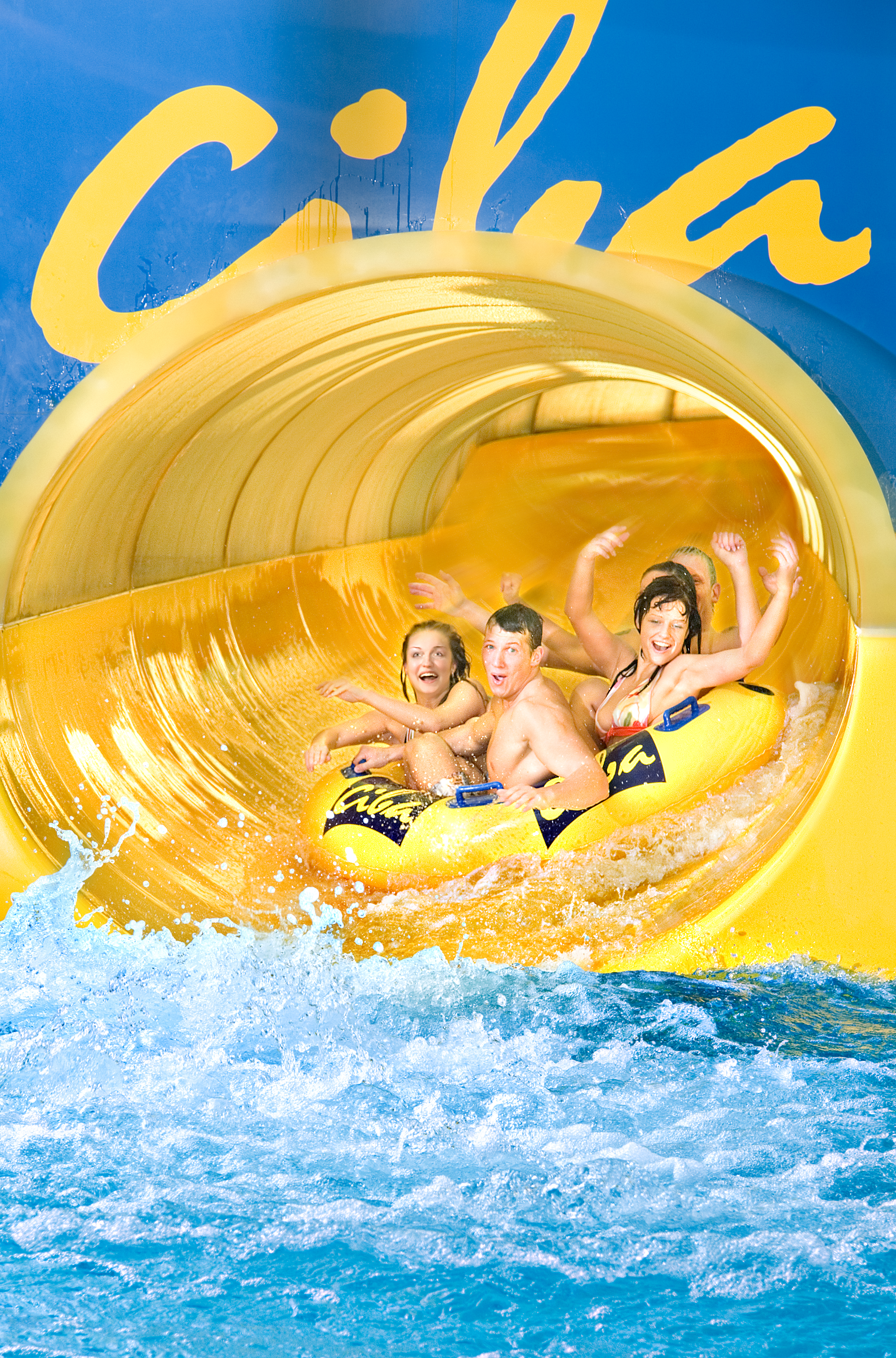 Mineral Water and its Healing Properties
Mineral water has not only an internal benefit, but also an external. Water contains various minerals and anions and is free of any bacteria. Magnesium improves cardiovascular system and strengthens immunity, calcium – bone tissues, as well as protects extremities suffering from osteoporosis and other painful conditions of extremities. Potassium normalizes blood pressure, iodine regulates metabolism, but bromine calms nervous system.
Water of the sanatorium "Belorusija" is obtained from artesian wells and has a therapeutic effect. Additionally to the swimming pool one may attend Turkish bath, sauna or infrared bath. A more detailed information on prices and working hours are available at www.belorusija.lv
Bulduru prospekts 4/8
The mineral water of National rehabilitation centre "Vaivari" is obtained from a 520 deep artesian well and complies with the balneological requirements. Exercises in a pool with a warm mineral water are perfect for rehabilitation purposes, as well as a pleasant activity for every person eager to swim. The centre offers also sauna, Turkish bath and Jacuzzi. A more detailed information on prices and working hours are available at www.nrcvaivari.lv
Asaru prospekts 61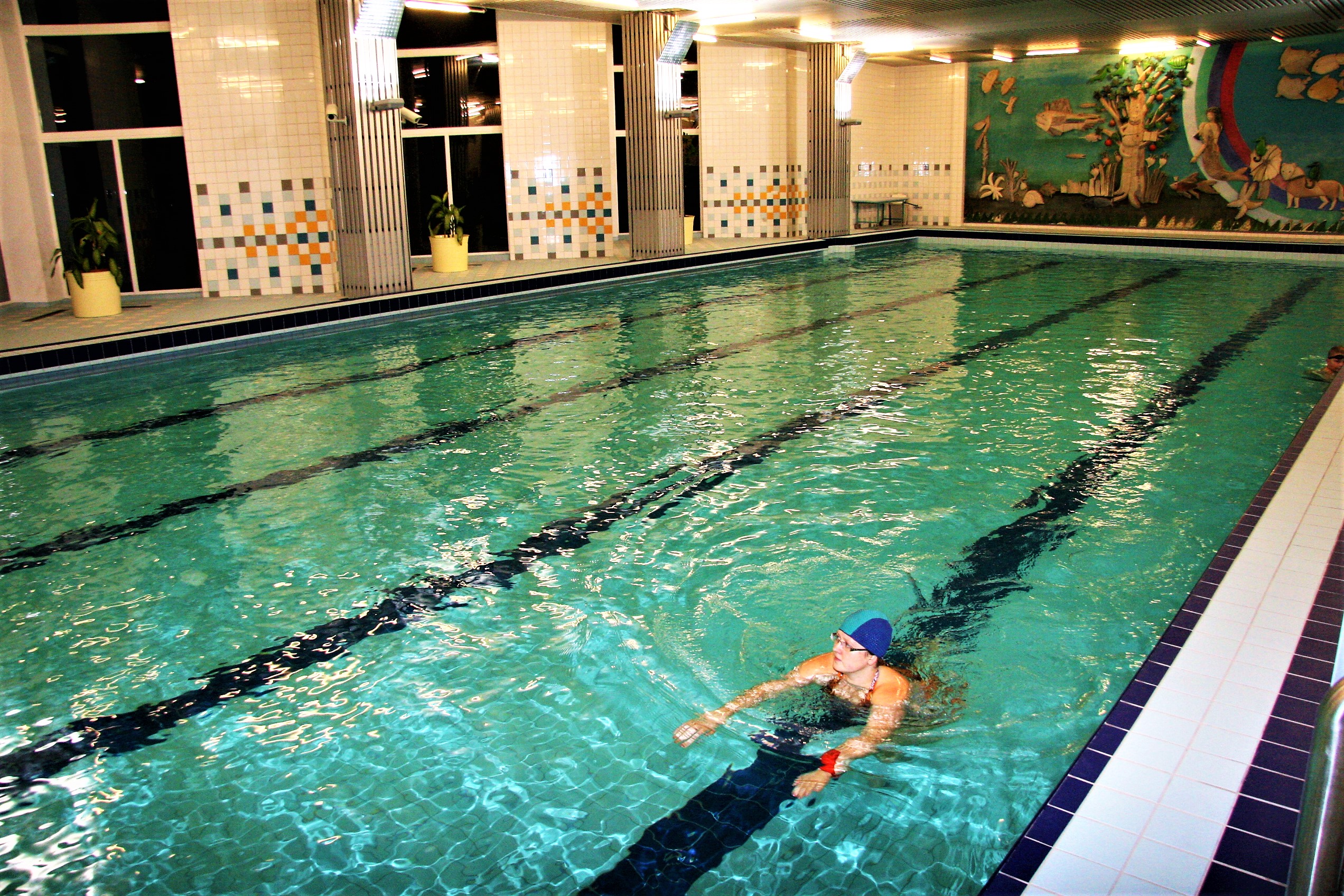 Water Aerobics and Physiotherapy Exercises in a Swimming Pool
While doing exercises in water you will not affect your joints and intervertebral discs, since activities in water are more gentle and flowing, at the same time the consumption of energy noticeably increases due to the water resistance, water massages body and calms the nervous system, this is why the exercises in water are perfectly appropriate at any age.
Resort rehabilitation centre "Jaunkemeri" offers swimming pool with a cascade and exercises of physiotherapy and water aerobics. Also a hydro massage swimming pool is available. After the swim, you may have a rest in sauna or in a Turkish bath. A more detailed information on prices and working hours are available at www.jaunkemeri.lv
Kolkas iela 20
The swimming pool of the rehabilitation centre "SIVA" may be used for water aerobics exercises or relaxation. The swimming pool is equipped with a special chair lift in order to make it accessible to people with disabilities. After physical exercises in a pool one may attend Turkish bath, that will improve blood circulation, purify and moisture the skin. Steam bath reduces stress and effectively helps reducing cellulites. A more detailed information on prices and working hours are available at www.siva.gov.lv
Dubultu prospekts 71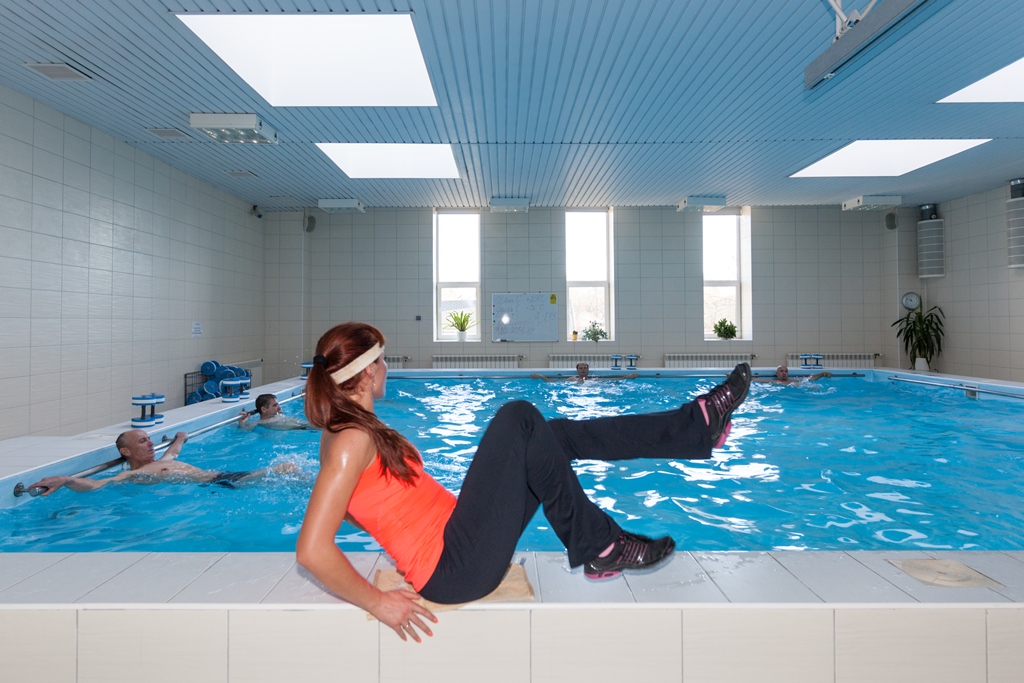 Sea Water Swimming Pool and an "Easy Spirit" at the Russian Bath
Bathes in the resort hotel "Baltic Beach Hotel" are held in a warm sea water, that would be appropriate both, to relaxed swimming, and active and energetic water aerobics.
Russian bath lovers after the swimming pool may attend a unique bath complex "The Баня". The heat that the great Russian bath house (16 tons of Karelian granite) is famous for, the particular climate "an easy spirit" and an aroma of freshly baked rye bread opens and carefully cleans body pores, removes dead cells from the surface of the skin and facilitates body renewal. Together with a visit to Russian bath, there are offered contrast water treatments: an ice-hole with an ice-cold water, snow room, the small swimming pool with the water of Baltic Sea and cold shower - bucket. In between the treatments, there is offered a traditional Russian menu with refreshments and soft drinks that are usually offered at baths.
The resort complex "The Garden" offers a successive bath and water treatment procedures that renew energetic balance of the body, enhances health improvement and power surge. Here you will find an amber bath, "Old Wood" sauna and Turkish bath "Hammam" that improves body self-renewal. When the bath and water treatment procedures would have relaxed both, the body and the mind, it is a time to enjoy healthy cocktails made according to special recipes in the phyto bar, offering a wide range of natural juices, cocktails and herbal, berry and fruit teas. A more detailed information on prices and working hours are available at www.balticbeach.lv
Jūras iela 23/25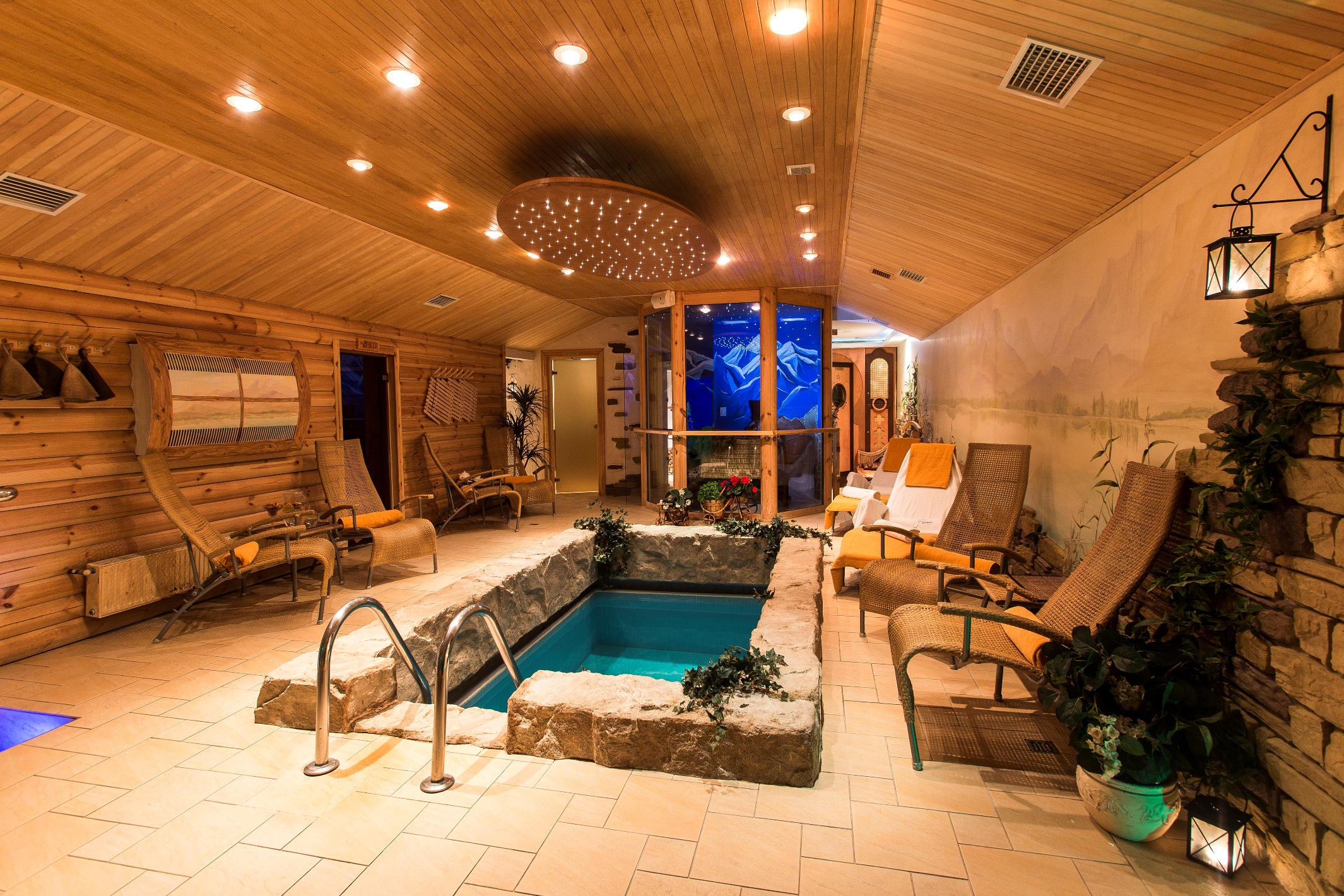 Roman Bath and the Hot Salt Bath
The centre of saunas and swimming pools "Wellness Oasis" of the resort hotel "Hotel Jūrmala Spa" is a great place to rest from the daily care and to draw a new energy. Here you will find a spacious rest area with three multiple temperature swimming pools – 12°C, 28°C and 31°C. The recreation complex offers also Jacuzzi, Aqua bar, cascade, as well as five various baths – Roman bath with the highest level of relative steam humidity – almost 100%, aroma bath with a pleasant herbal aroma, two classic baths with a low humidity level – one with 80°C and the other - 110°C temperature, and a 48°C hot salt bath that has a great effect for the skin and improves natural purification and antibacterial protection for the whole body. A more detailed information on prices and working hours are available at www.hoteljurmala.com
Jomas iela 47/49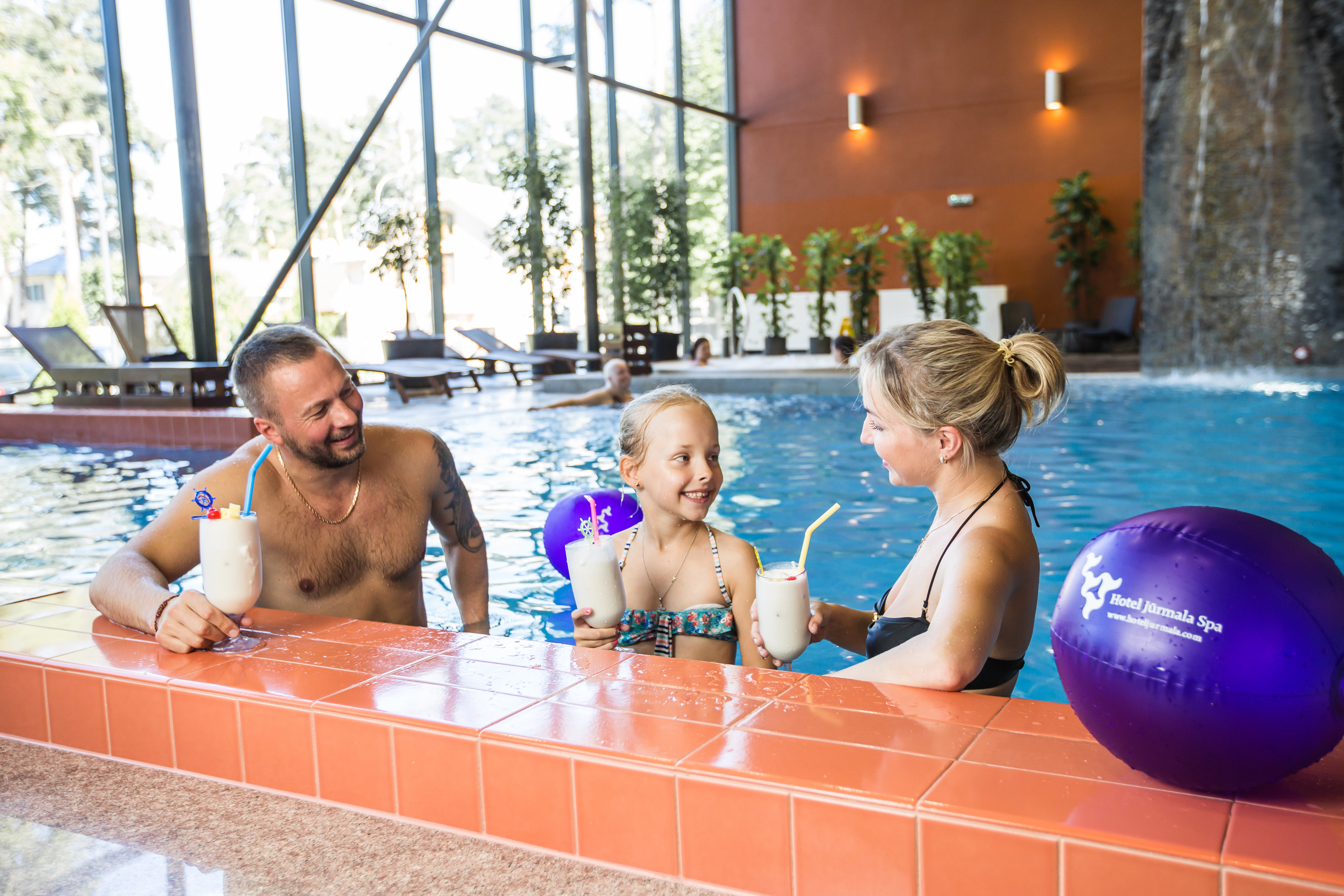 Steaming Rituals and a Real, Fresh Cranberry Drink (Mors)
Resort hotel "Amber SPA Boutique Hotel" offers both, a sauna and a Russian bath. After a bathing in the swimming pool, one may enjoy Russian bath ritual in the complex "Sokolovskie baņi" providing a balance between body, mind and soul, purifying physically and spiritually. A soft steam, generous in the aroma of medicinal plants, birch-tree and oak and a good besom in a hands of a skillful bath attendant may create miracles. The intervals between steaming and flapping with birch-branches are good for rest in the rest area and a cup of aromatic herbal tea or a glass of homemade cold and fresh cranberry drink (mors) or bread kvass, meanwhile the bath attendant "prostranschik" will add some fresh steam, particularly fit for the flapping with birch-branches (besom) – after such procedure of flapping with birch-branches the blood circulation improves and toxins are excreted from the body. A more detailed information on prices and working hours are available at www.iwcbalans.com
Meža prospekts 49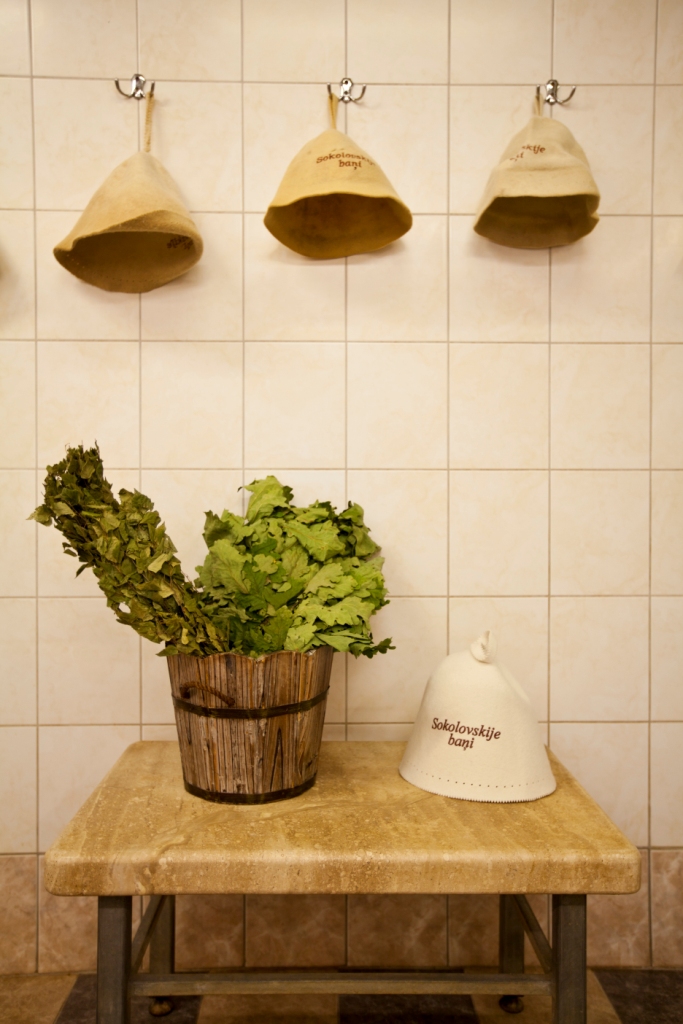 Kids' Swimming Pool with a Fountain
The Wellness centre of the resort hotel "SemaraH Hotel Lielupe" offers a swimming pool with two cascades and a kids' swimming pool with a fountain, as well as rest and relaxation area. Bath lovers would be delighted to attend Finnish sauna or Turkish steam bath, as well as contrast showers and a Jacuzzi. A more detailed information on prices and working hours are available at www.semarahhotels.com
Bulduru prospekts 64/68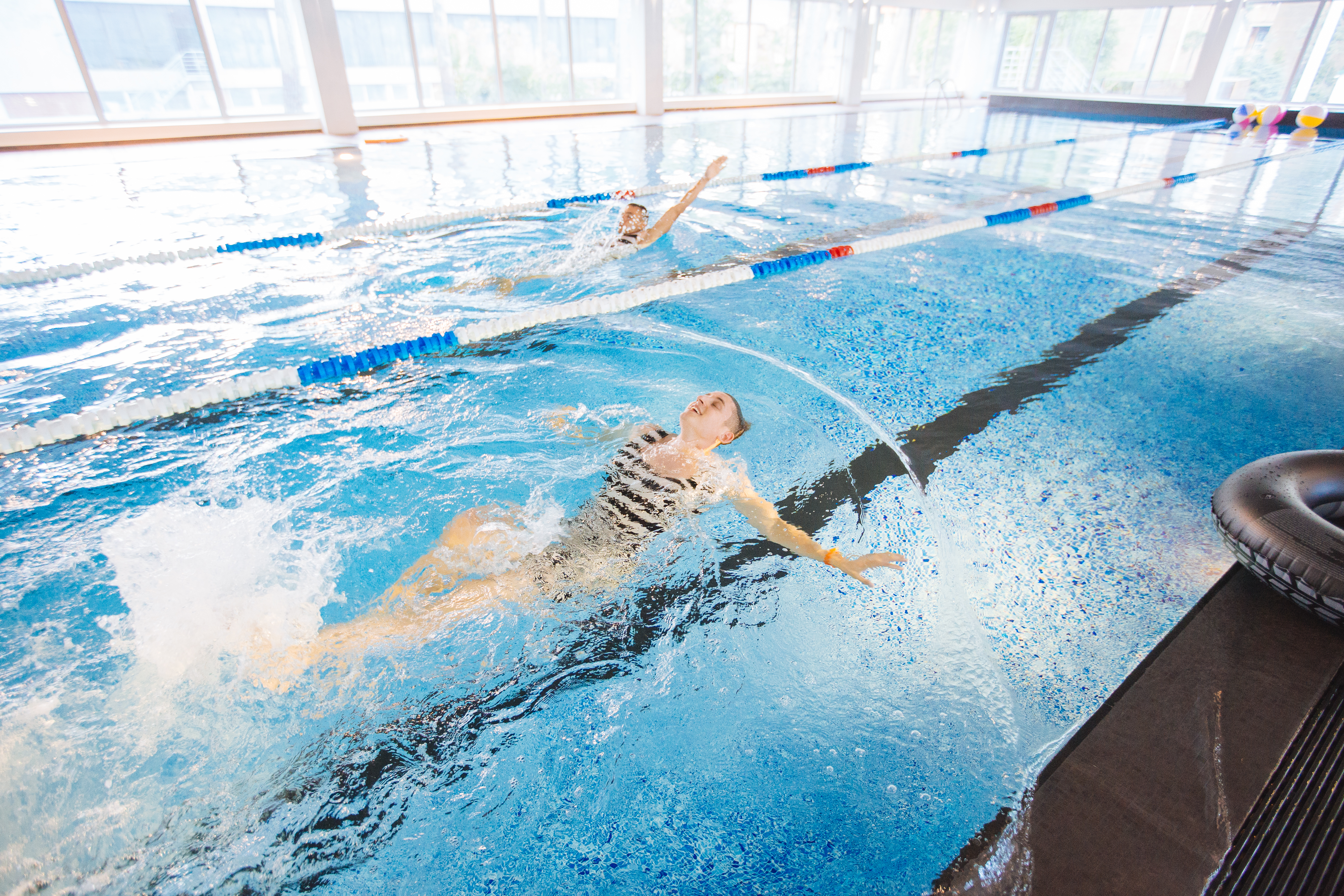 Additionally, to the complex offer with a swimming pool and a bath Jurmala provides possibilities to visit only a bath without any water treatments or swimming in a pool. You will find information on other Baths on the internet site www.visitjurmala.lv