Discover something new!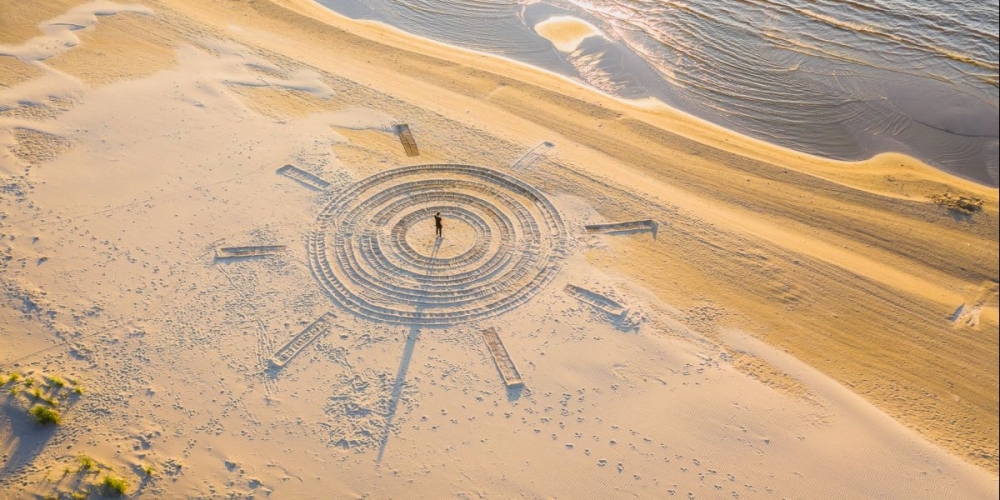 Jūrmala Tourism Information Centre has created a summary of this summer's current events and news.
Open-air concerts
Open concerts will take place in the Horn's Garden, every Friday in July and August at 6 p.m., where visitors will be able to enjoy music of various genres performed by local musicians. Admission to the events is free. Open-air concerts performed by great musicians can also be enjoyed in the yard of the beautifully renovated building complex "Raiņa sēta". An evening in Jūrmala, fairy lights, garden furniture and a beautiful concert will make the evening unforgettable.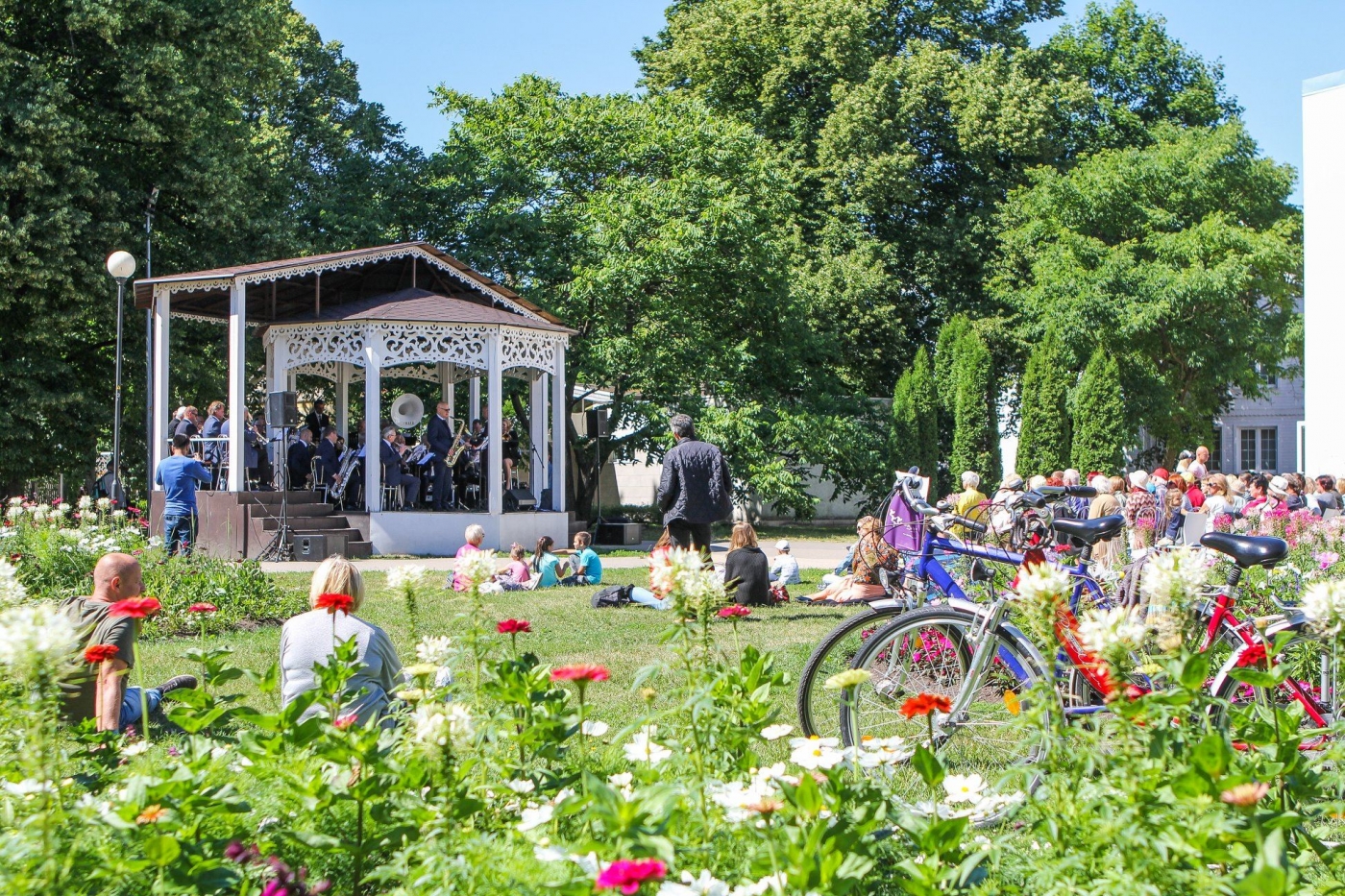 Audio guides and augmented reality (AR) in museums
The Jurmala Open-Air Museum, popular among the residents and guests of Jūrmala, offers an audio guide in 4 languages, with the help of which visitors will be able to learn more about the fishermen's life in the city. An audio guide must be requested at the museum's visitor centre and will cost €2.
Audio guides are also offered at House of Aspazija and Cottage of Rainis and Aspazija.
Listening to the audio guides gives the feeling of the famous writers themselves showing their rooms and revealing the secrets of their lives to the visitors.
The solo exhibition of Gints Gabrans "FINAL GREAT OPENING" can be attended at the Art Station "Dubulti" until September 13. It is created by the artist collaborating with artificial intelligence. The event takes place both at the Art Station "Dubulti" and in the urban environment of Jūrmala, and can be seen as an augmented reality application SAN project throughout the territory of Latvia.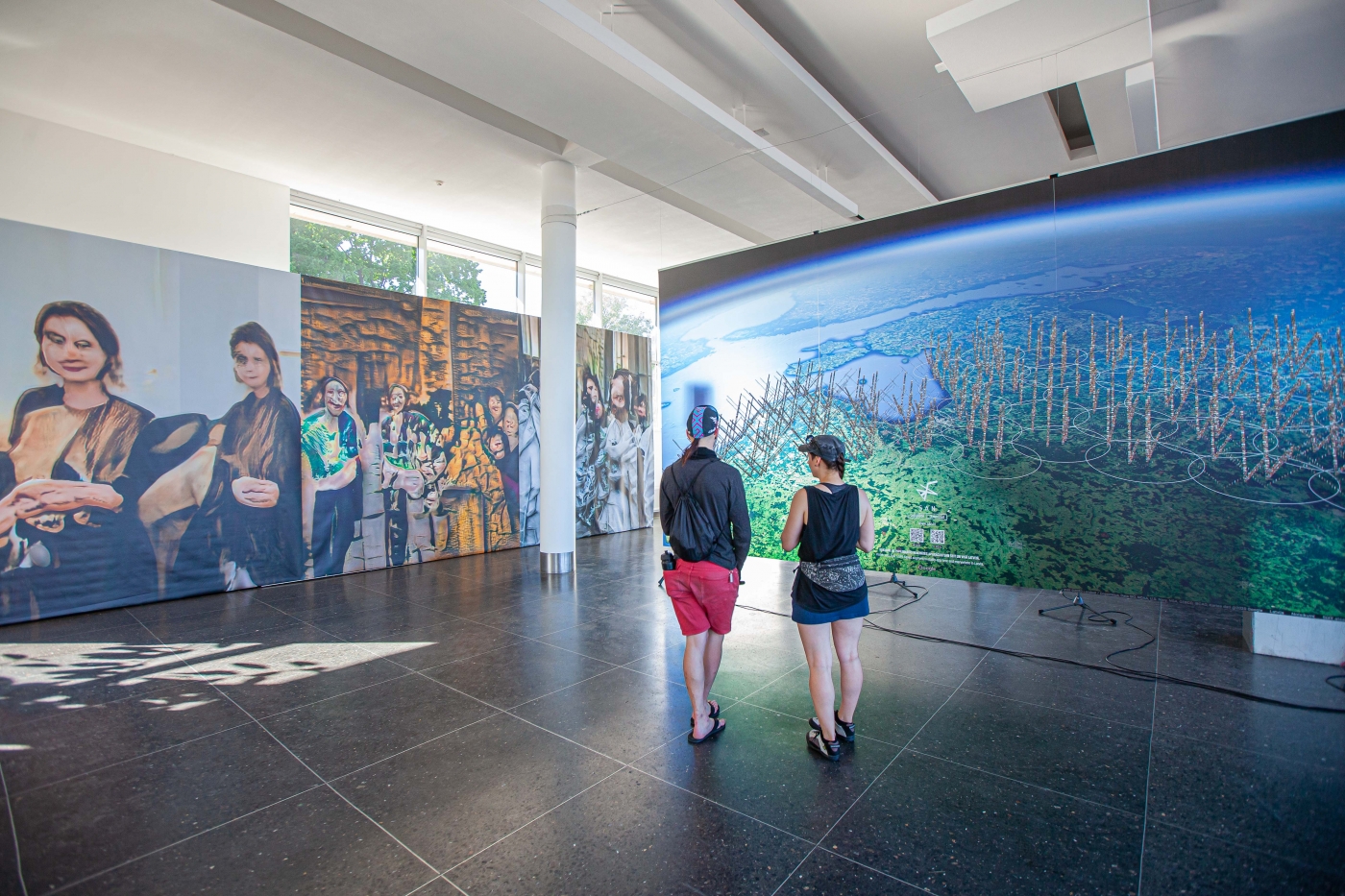 Children facilities
After the easing of restrictions, the water park Līvu Akvaparks has resumed its full operations.
On three floors of the park there are more than 20 different sliders, 10 pools of different depth and size, attractions for children, a large SPA complex with various types of saunas, a cold pool, a salt room, whirlpools, air and underwater massage equipment available. From July 8 to August 31, the water park is open every day.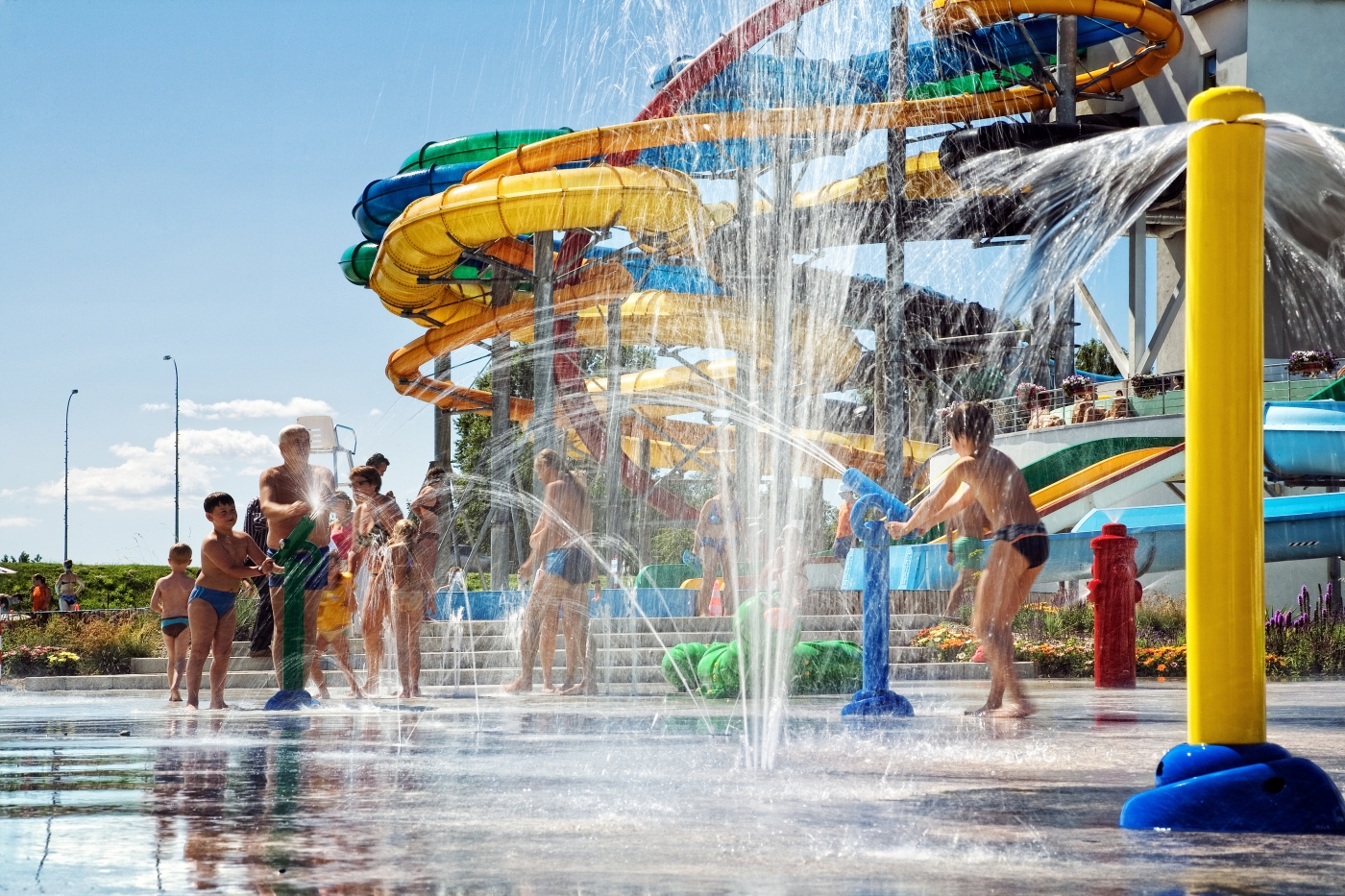 In Jūrmala, Dzintari (Turaidas Street 10/12) a place called Jūrmala Butterfly House welcomes its visitors. It is a place to feel a real jungle climate, see beautiful tropical butterflies from all over the world and at the same time explore exotic jungle plants with their inhabitants. In the Jūrmala Butterfly House, everyone will have the opportunity to experience a real tropical exotics, enjoy the beauty of butterfly wings, the smell of plants and the aura of the jungle. The Butterfly House is open every day from 11 a.m. to 6 p.m., and until 7 p.m. on weekends.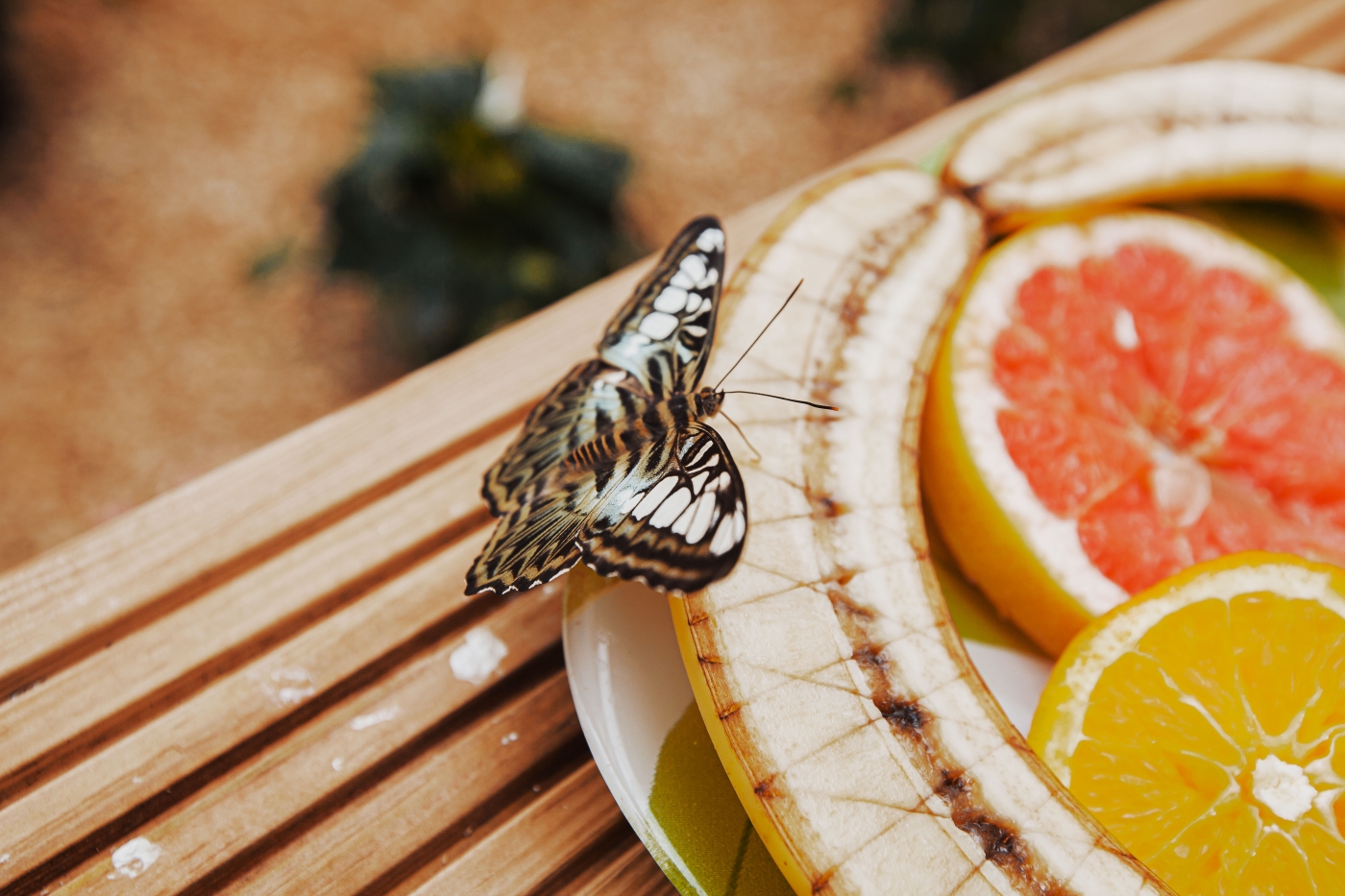 New restaurants and cafes in Jūrmala
The Restbar MO restaurant in Lielupe serves a variety of Pan-Asian cuisine, including traditional Indian, Thai, Chinese, Japanese, Indonesian and other Asian dishes. Restbar MO is a place to spend weekend evenings. Not only there is a magical atmosphere, but also rhythms of live music that can cheer up even very tired guests.
A new restaurant Vinegrets has been opened in Dzintari, in the very heart of Jūrmala. The restaurant offers its guests not only delicious food, but also a view of the pines of the Dzintari forest park and the proximity to the sea.
The restaurant of Hotel Jurmala Spa Jurmala has undergone an extensive renovation, as a result of which guests can enjoy their favorite dishes in a brand new atmosphere with a modern design.
On the beach of Dzintari, the beach restaurant X.O Beach Lounge & Club is open all year round. You can enjoy the atmosphere of the resort and a carefree relaxation by the pool, as well as comfortable loungers with cooling cocktails, overlooking the sea.
A new restaurant "Break Point" has just been opened in the National Tennis Centre "Lielupe", and it has already gained popularity not only for its dishes and atmosphere, but also for quality evenings with live music, where concerts are given by popular local musicians.
The Georgian restaurant Kinza House in Dubulti, in addition to the already popular food and drinks, has installed a wood stove in the yard, which is used to prepare hachapuri, chicken and other dishes according to real Georgian traditions. The atmosphere will be complemented by a large outdoor screen, where you can enjoy Georgian films and music clips in the evenings.
In the very heart of Jūrmala - Jomas Street - a cafe "MARMAR CAFÉ" has been opened, which offers cocktails of local taste and world trends in its menu. Local fish, Latvian country cheeses, homemade jams, seasonal salads and many other fresh dishes made with local products.
Kurshi Hotel & SPA restaurant Kurshi Terase serves Latvian dishes in a modern setting. This summer, the restaurant has renewed its menu, adapting it to the traditions of Latvian cuisine.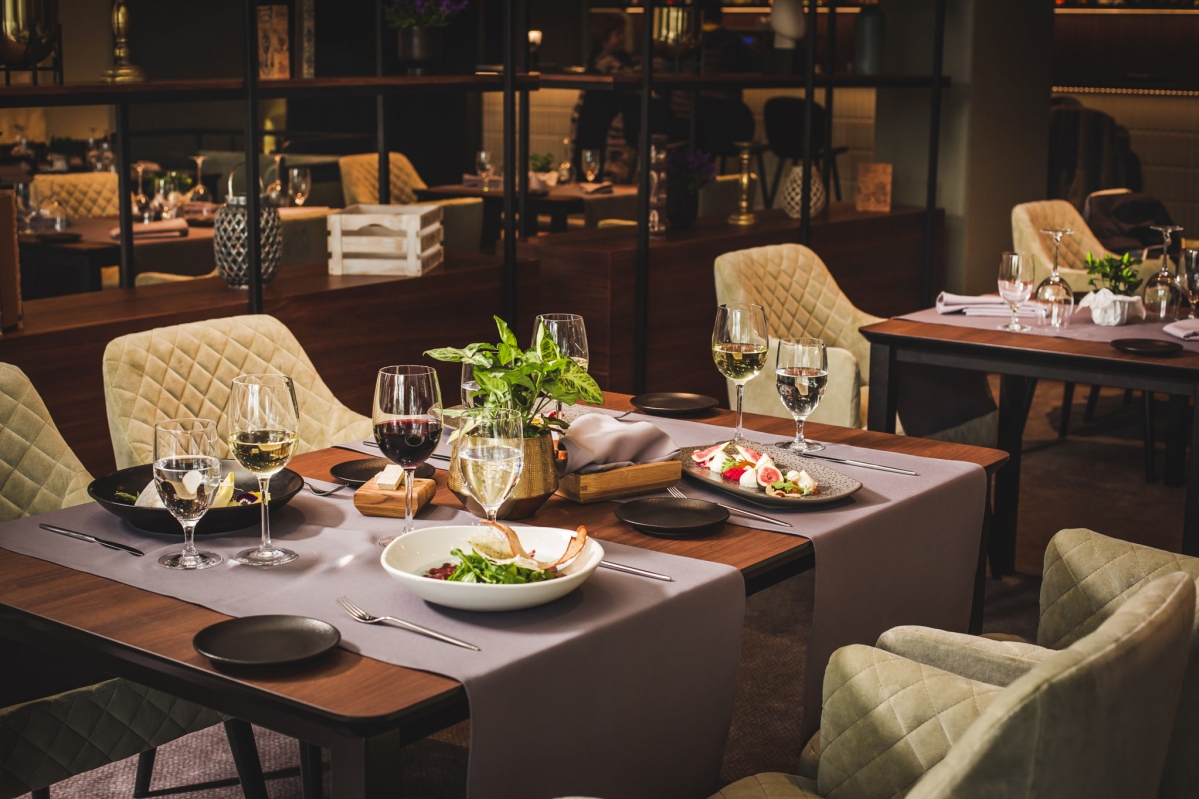 New premises
Taking care of visitors' well-being, resort hotels in Jūrmala renew and improve their infrastructure in order to improve quality and expand the range of services provided. The Baltic Beach Hotel offers a new water relaxation center, which includes a 25 m swimming pool with warm sea water, a Roman steam bath, a Himalayan salt sauna, a cedar wood sauna, hot tubs, a children's pool, an underwater massage stream and waterfalls.
A new water recreation center with a large pool and several saunas has also been opened at Daina Beach Hotel.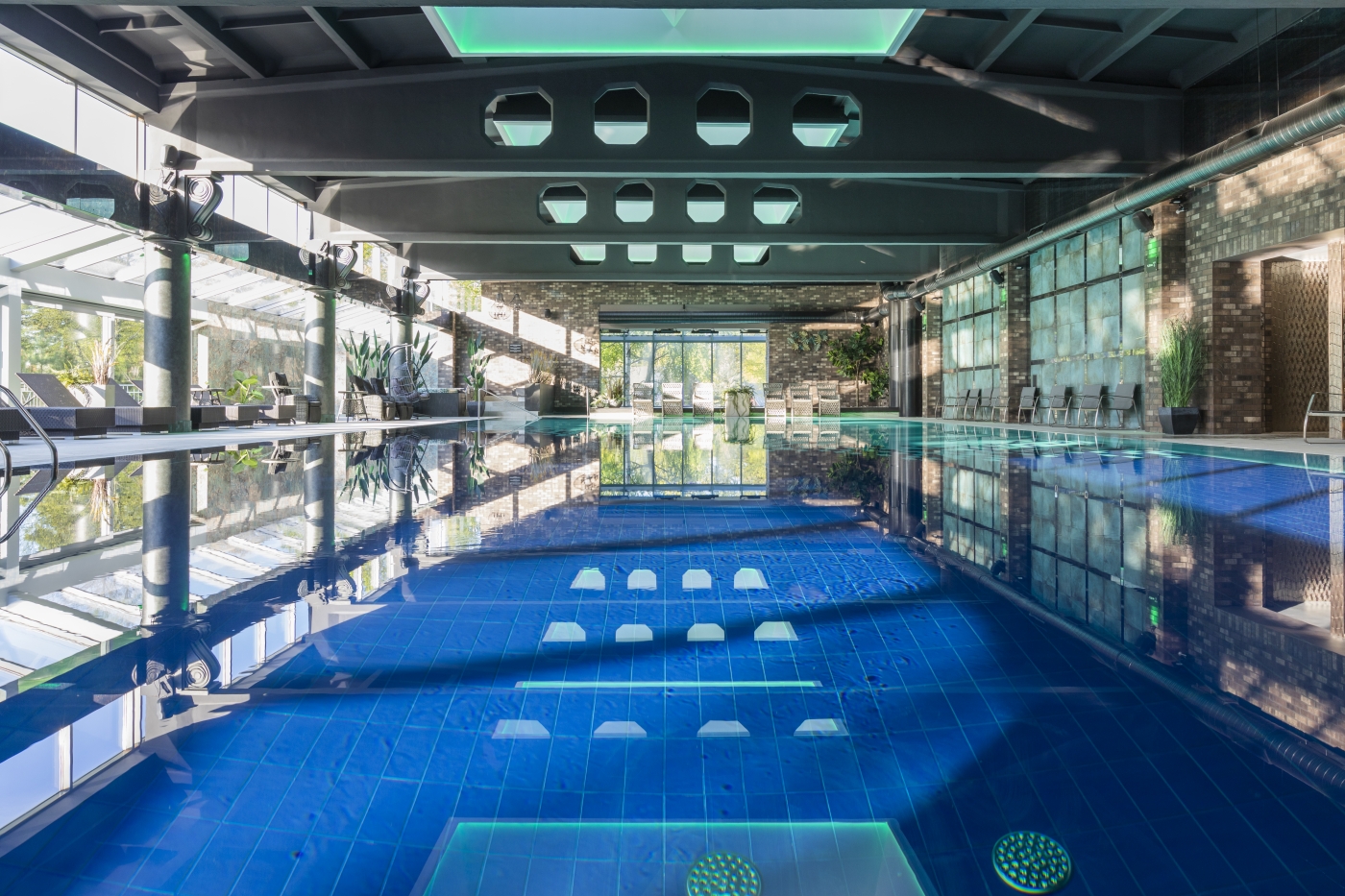 In Lielupe, after an extensive reconstruction, the National Tennis Centre "Lielupe" has been opened, where it is possible to play tennis both outdoors and indoors, or to have a good time playing squash.
You can learn new skills at the golf club Jurmala Golf Club & Hotel, which has a professional high-class design course. Individual training for both adults and children is available, and everyone has the opportunity to test their skills on a golf simulator.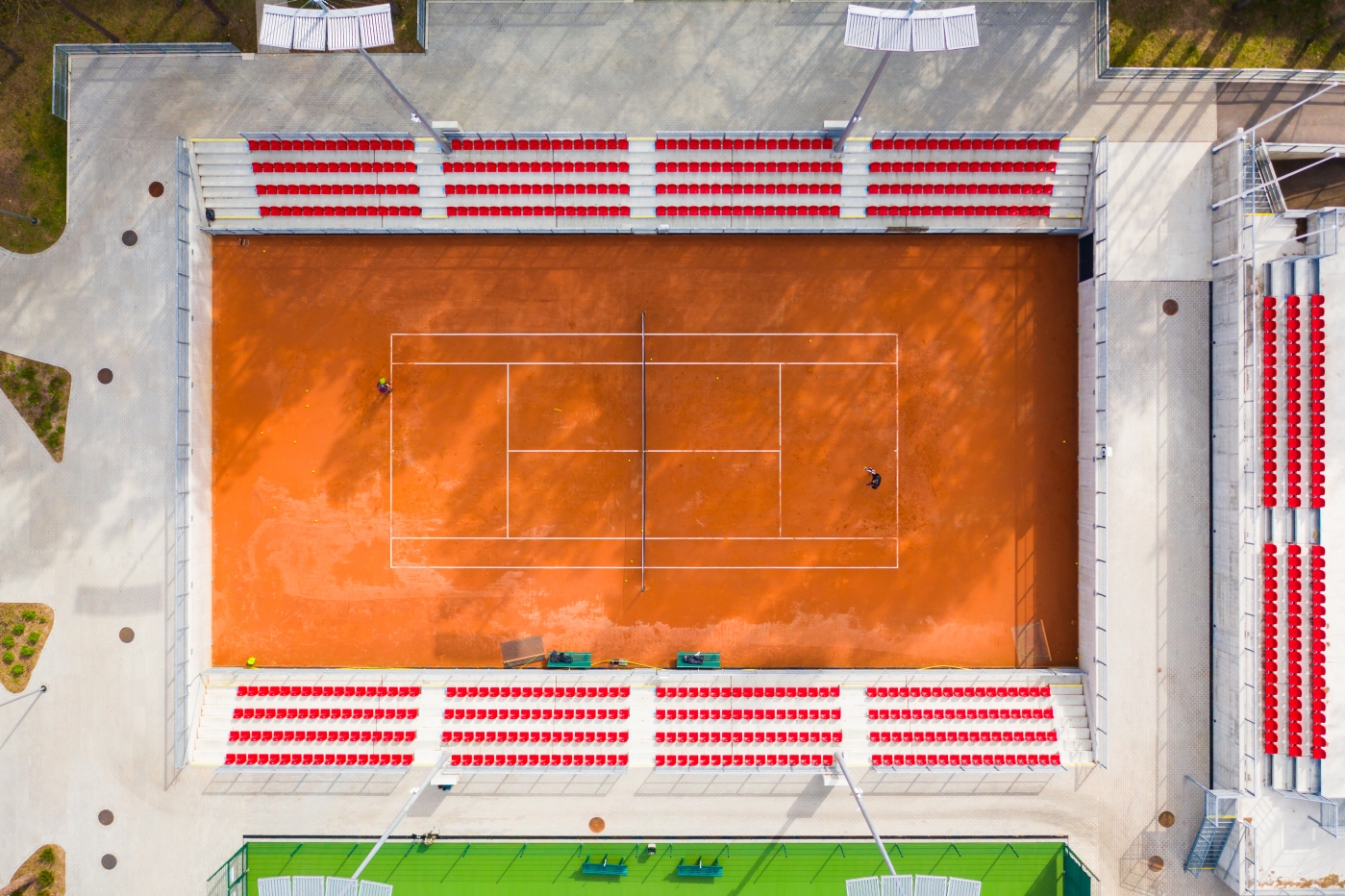 Active recreation
We invite you to enjoy the diversity of Jūrmala beach by taking a walk along the sea coast in one of the sections of the "Jūrtaka" route. Each of these sections is about 15 km long. Choose a peaceful hike from Jaunķemeri to Dubulti; a hike rich in sights and fun beach life Dubulti – Bulduri – Bulluciems – Bulduri, or cultural and nature hike Bulduri – Priedaine – Vārnukrogs – White Dune. Walking along the beach, you can keep fit, see the natural, cultural and architectural sites close to the coast, dine in one of the restaurants or beach cafes and enjoy the wonderful scenery. Read more on www.jurtaka.lv.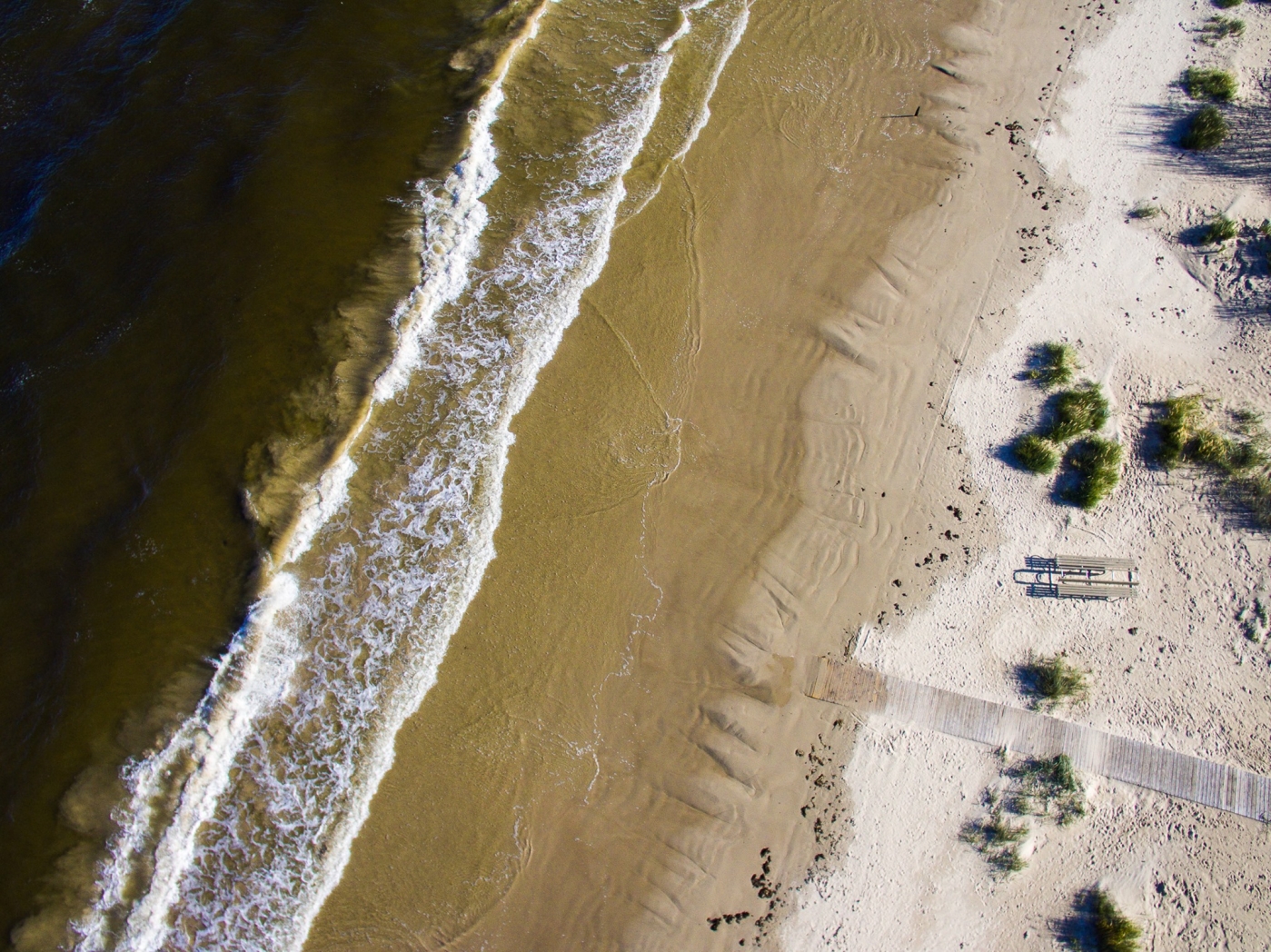 Explore Jurmala by boat
The river boats New Way and Elizabete sail from Rīga to Jūrmala every day.
The boat Elizabeth leaves at 10 a.m. from the pier in Riga, near the Stone Bridge, opposite the Riga Technical University building. At 6 p.m. the boat returns to Riga From Majori berth. Guests and residents of Jūrmala can enjoy hour-long trips along the river Lielupe departing from Majori berth at 1; 2:30 and 4 p.m.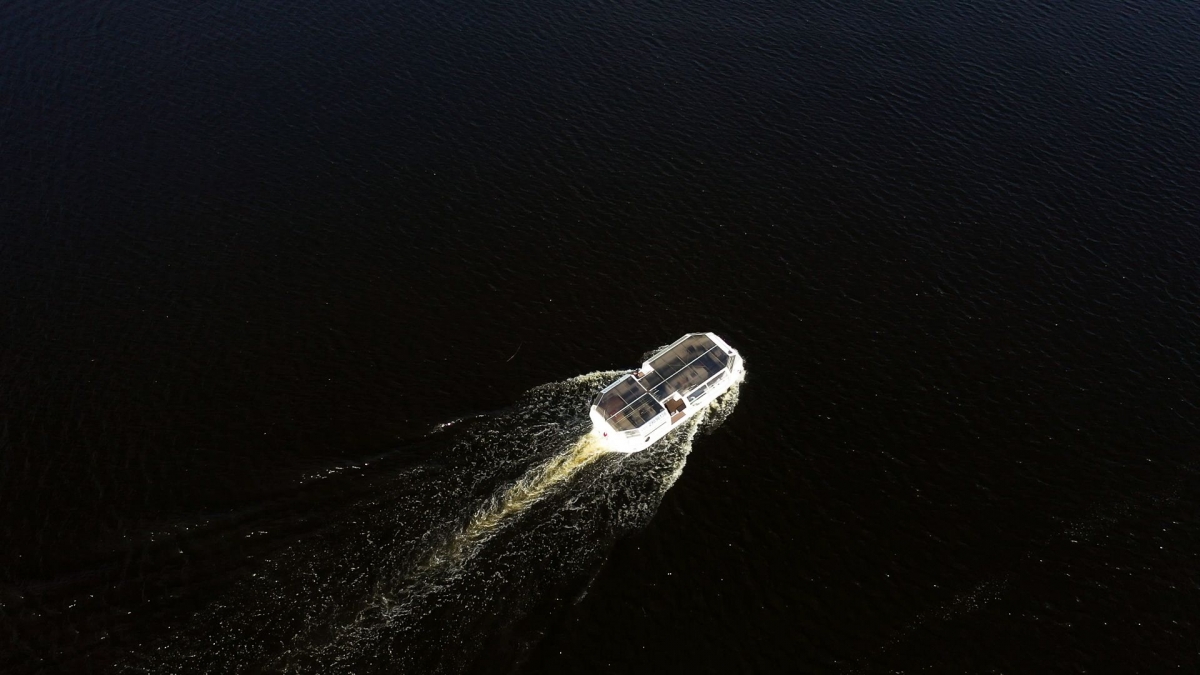 The ship New Way departs at 11 a.m. from the Big Christopher (Lielais Kristaps) berth opposite the Riga Castle and returns to Riga from the Majori berth in Jūrmala at 4 p.m. At 2 p.m. the boat makes a one-hour trip around the river Lielupe. The trip Rīga – Jūrmala lasts about 2.5 hours and during that time you can enjoy the views of the port of Rīga, the landscapes around the river Buļļupe, as well as the unseen places of Jūrmala on the banks of the river Lielupe. Depending on the weather, there may be changes in the timetable.
Romantic trips on a replica of a historical sailboat are offered by a ship with pink sails "Lībava". The sailboat berth is located in the ancient fishing area of Jūrmala in Buļļuciems, where you can see the Jurmala Open-Air Museum and walk along the trails of Ragakapa Nature Park.
Guests of Jūrmala are welcome to visit the Jurmala Tourism Information Centre, located in the centre of Jūrmala: Majori, Lienes iela 5. Free tourist booklets and maps of Latvian cities and counties, original Jūrmala souvenirs and cosmetic products "Kemmern", made from Ķemeri mud and hydrogen sulphide mineral water, are available in the modern premises of the centre.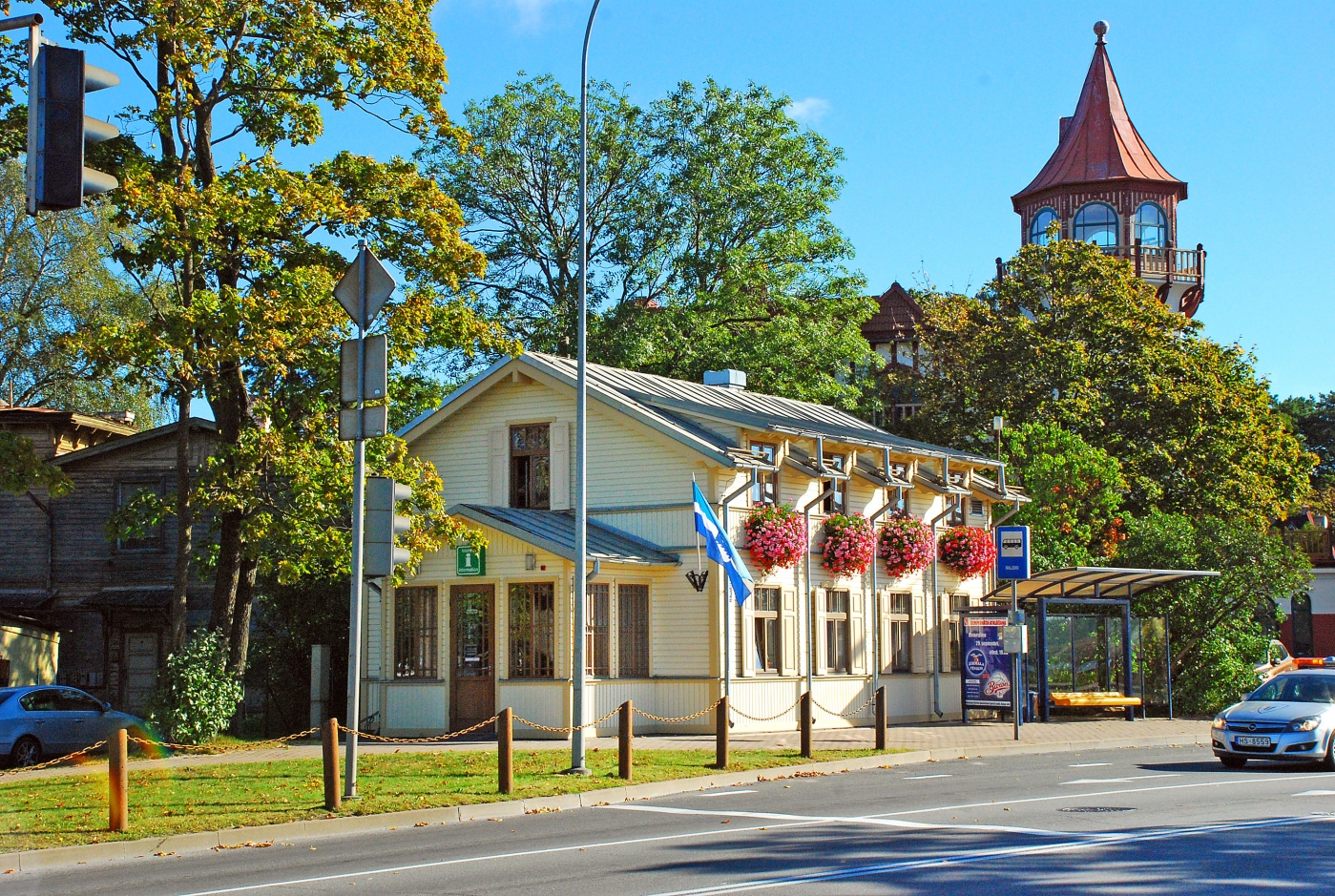 The mobile application "VisitJurmala" will be the best helper for leisure planning in Jūrmala, as it will help you plan a route with visits to interesting tourist objects, view current special offers, as well as pay the entrance fee to the special regime area of Jūrmala.
In order to make your visit to Jūrmala more comfortable and accessible, the use of municipal parking lots and public toilets is free of charge.