Family vacation in Jūrmala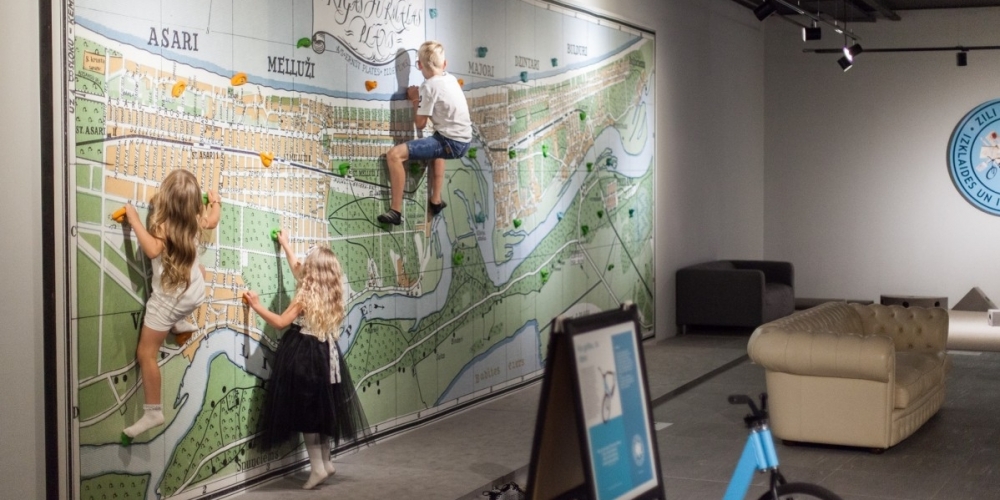 Autumn in Jūrmala is characterised by flushed cheeks under a scarf, coat pockets bursting with brown, shining chestnuts, rose hips and seashells tossed ashore by storms, as well as a little sand in your boots, because the seaside is still yours. Rust-coloured pine needles clinging to your hat and some fragrant resin in your mittens. Jūrmala is a place of exploring and adventure for both adults and children alike.
Shorter and longer walks in the nature
The Dzintari Forest Park is a wonderful place for some active leisure with children thanks to its roller-skating tracks, skate park and playgrounds, accompanied by pine-scented air. During wintertime the Forest Park turns into a Laser Light park and tempts visitors with extraordinary light images.
The 24-kilometer long seaside is ideal for Nordic walking, running and cycling enthusiasts as well as those, who simply love an occasional stroll along the seashore. Children will marvel at how long their shadows in the sea sand have become under the low autumn sun. Feet tucked safely inside a pair of rain boots are perfect for measuring the reach of a wave on the seashore. Swings, slides and other amusement equipment can be found here well after the end of summer. The Dzintari beach has an illuminated boardwalk, leading from Dzintari Concert Hall to Majori.
The Ķemeri National Park is one of the most beautiful nature parks in Latvia and it happens to be most magical in autumn. A scenic walk along the boardwalk is a wonderful opportunity for children to explore the raised bog and its inhabitants and to observe nature as it changes — with golden tree leaves, calls of migrating birds and a fairytale-like fog.
In the Ķemeri National Park, on the wet forest banks of the Vēršupīte river stands the nature education centre "Meža māja" (The Forest House). The area can be explored with the help of a guide, by booking a thematic tour, or independently. The majestic Ķemeri hotel is not far away, and next to it stands an ancient, stooped walnut tree — tempting and comfortable for climbing.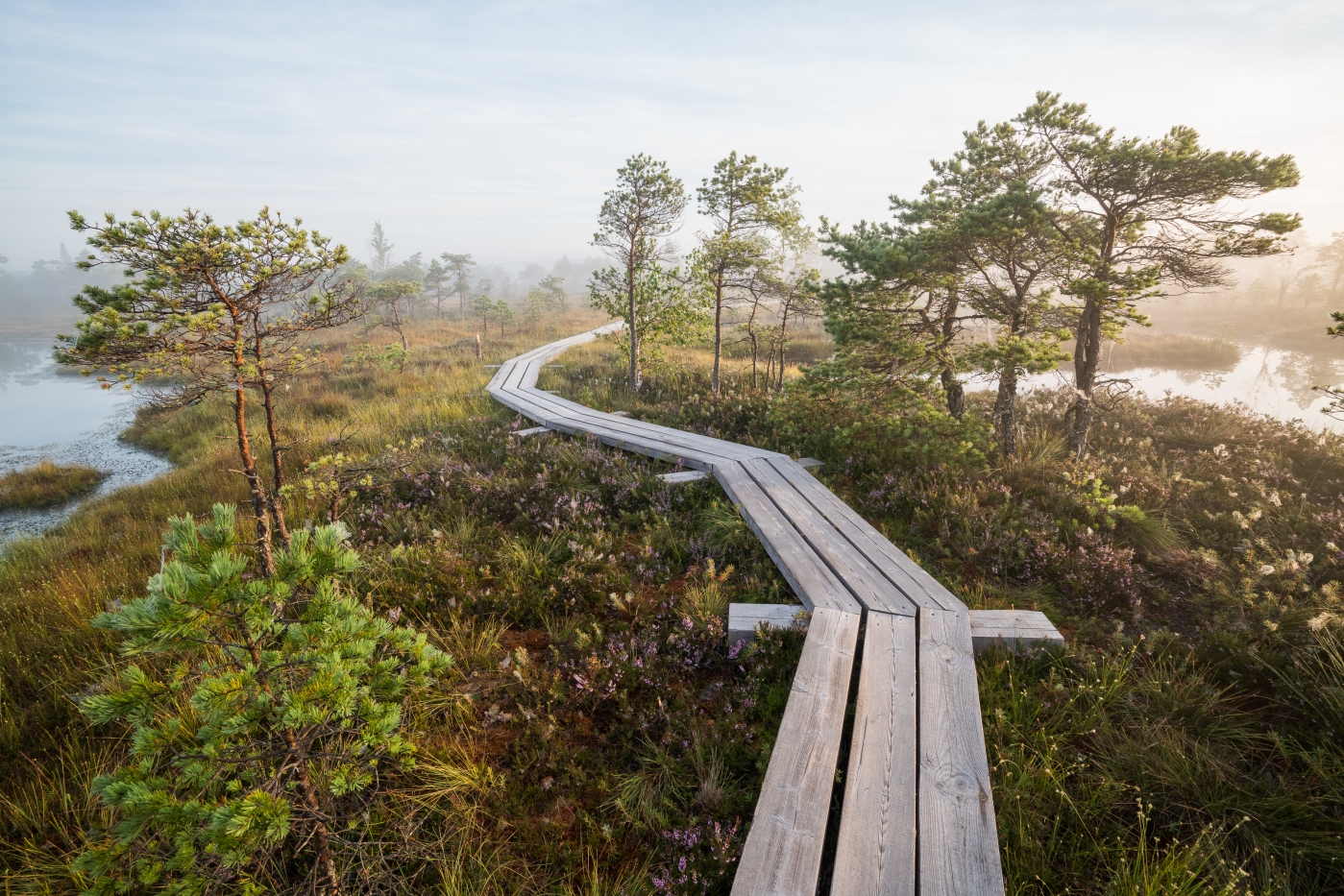 A route for explorers and wanderers
Exploring nature objects can result in exciting family walks and an opportunity to get to know Jūrmala much better. You can begin your walk with the oldest globe in Latvia at the end of Jomas iela, which children can turn and listen to the hollow sounds it makes after knocking. At the Majori beach, you can try to scramble onto the back of the giant bronze Turtle, and the comfortable Majori swimming area at the Lielupe river bank offers the children's playground "Kuģis" (The Ship), where children can become real sailors, captains or pirates.
At the square opposite the Majori Train Station you may notice a sculpture of the national hero Lāčplēsis, fighting a dragon with his sword. Not far from there, in Dubulti, you can visit the beautiful and extraordinary Aspazija House and search for several cats that are not exactly real, but may as well be, because they can move! Look into the binoculars on the second-floor veranda: can you see the sea?
Ķemeri will probably make children pinch their noses, but sulphur springs are extremely good for your health; one of them is called the Lizard, because it flows from a tap which is shaped like a lizard's snout. In case you want to finish your walk with a fairytale castle, we advise booking a tour of the Kristaps Mornbergs summer cottage in Dzintari. The architecture and interior of the building will enchant big and small visitors alike. Try to include the Jūrmala Open Air Museum in your trip as well and examine the jaws and giant fins of terrifying sea monsters and fish if you're brave enough!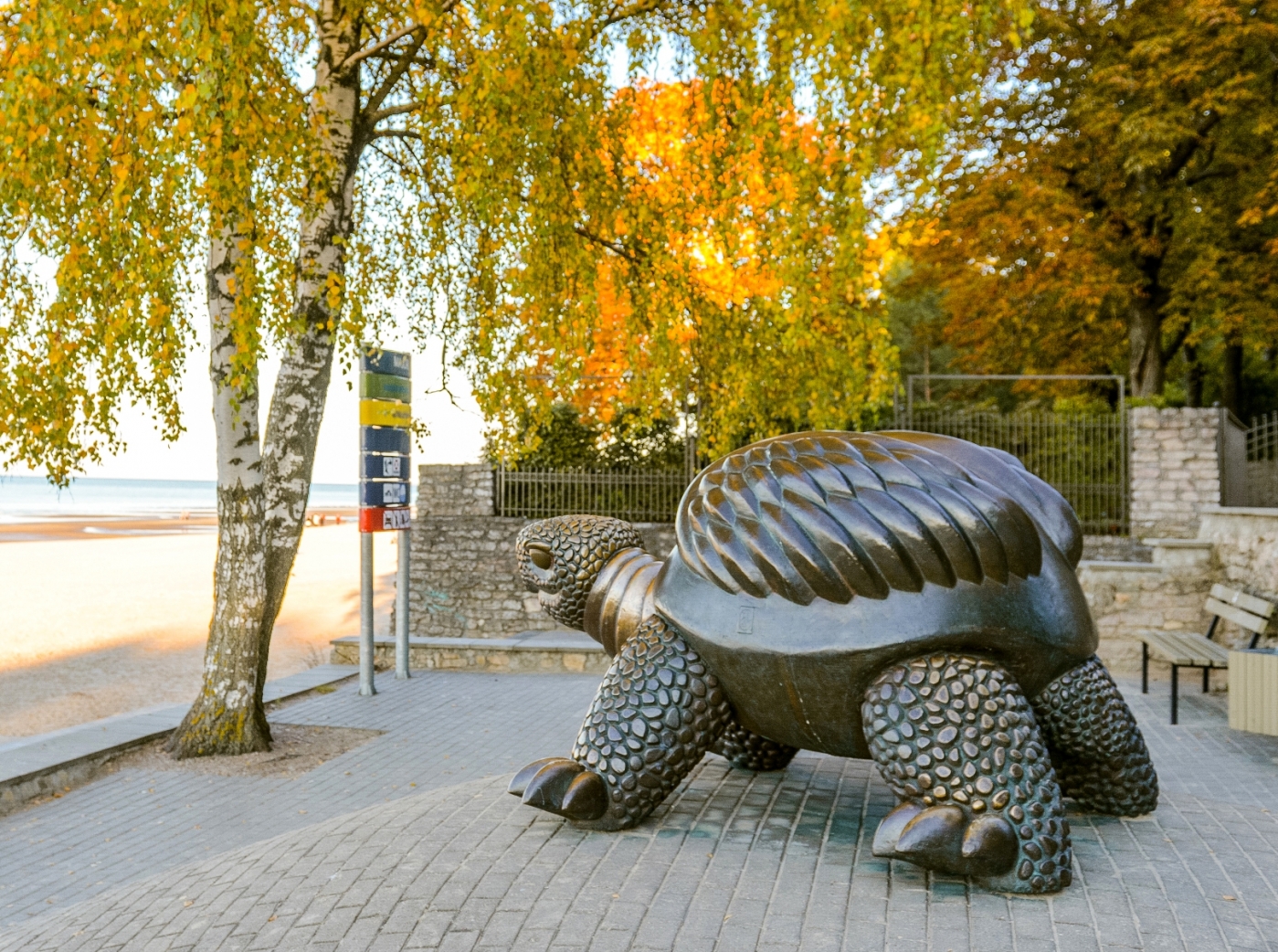 Creative and educational
If the weather does not permit outdoor activities, visit the Jūrmala City Museum. Its exhibition about the resort's history will take adults down the memory lane, while visiting children enjoy some real seaside fun by making sand castles right inside the museum.
"Korso brīnumi Jūrmala" is a recreation and curiosity centre, where children can explore science from and early age and develop logical thinking skills. The centre provides entertainment for the whole family as it teaches about physics and its laws in an interesting way — why wool electrifies other objects, how gravity works and what moment is.
In Jūrmala you can also visit a cinema or a puppet show. Use this perfect holiday plan: go for a family film at the "Star Cinema Jūrmala" in the "Korso" complex. Two small auditoriums offer excellent sound and image quality as well as comfortable seats. You can watch a recent release or order a film from the cinema's media collection. The Jūrmala Theatre in Bulduri offers puppet shows. This season, two shows have been added to the repertoire: "Little Cottonpant's Adventures" ("Diegabikša piedzīvojumi") and "Tuntuļu Jurītis".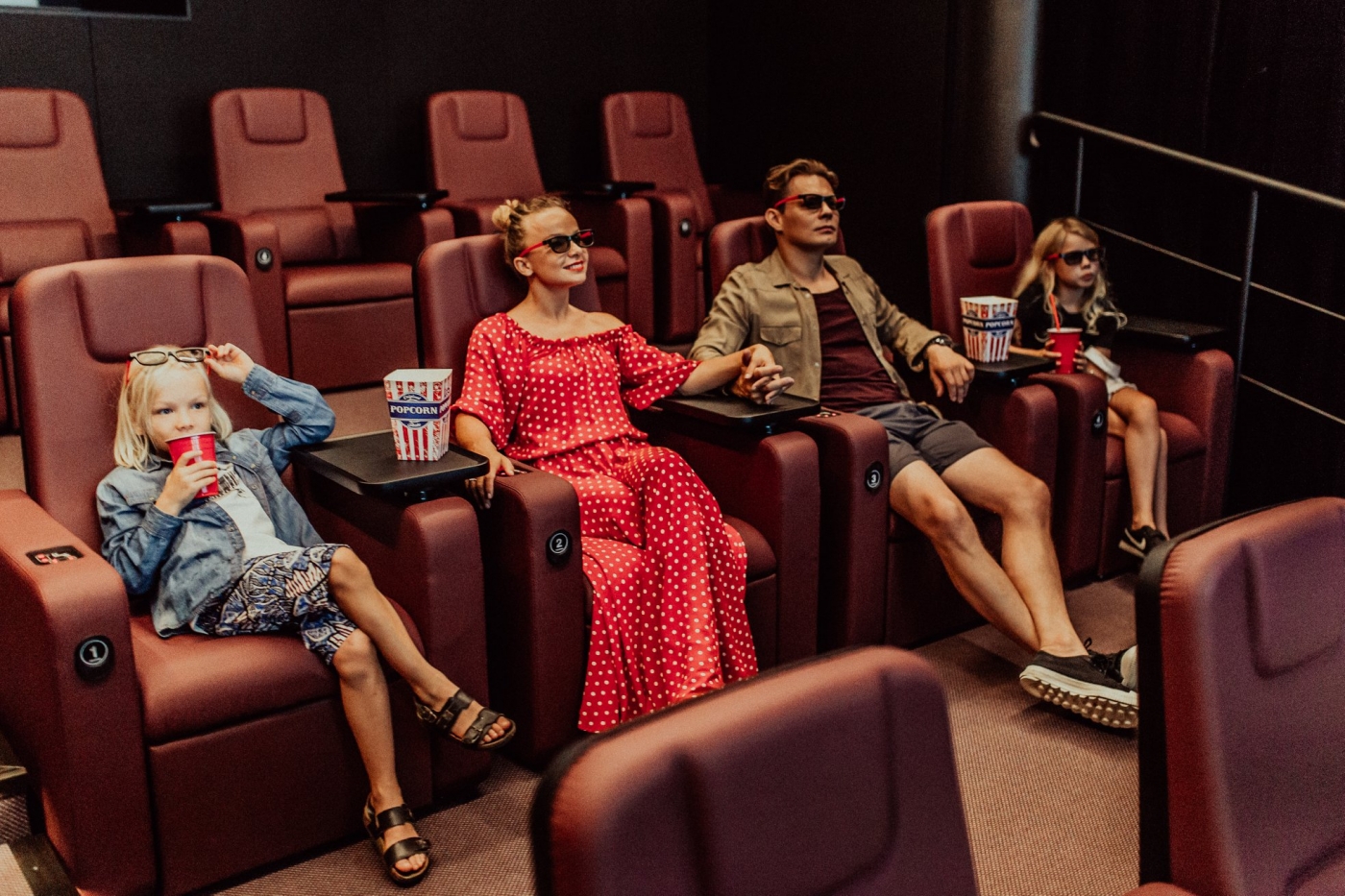 Holiday breakfast and water activities for big and small
In "Līvu Akvaparks" waterpark every member of the family can find things to do, as the complex is divided into three sections: active fun zone (water slides), family zone and SPA zone. A pleasant visit for the whole family is ensured by more than 20 different slides, 10 pools of different depths and sizes, fun activities for children and a SPA complex with four saunas, a cold water pool, salt chambers, jacuzzi, air and underwater massage facilities. Hotels and SPA centres have also thought of all family members and offer wellness procedures or relaxing massages for parents and an energising massage for children starting from the age of three.
In holiday mornings, nature walks and health treatments may be combined with a relaxed late breakfast or brunch. Several restaurants, cafés and hotels in Jūrmala offer both — exquisite buffet and traditional breakfast menus, for relaxed meals morning to lunch, so that you can continue enjoying autumn with renewed energy.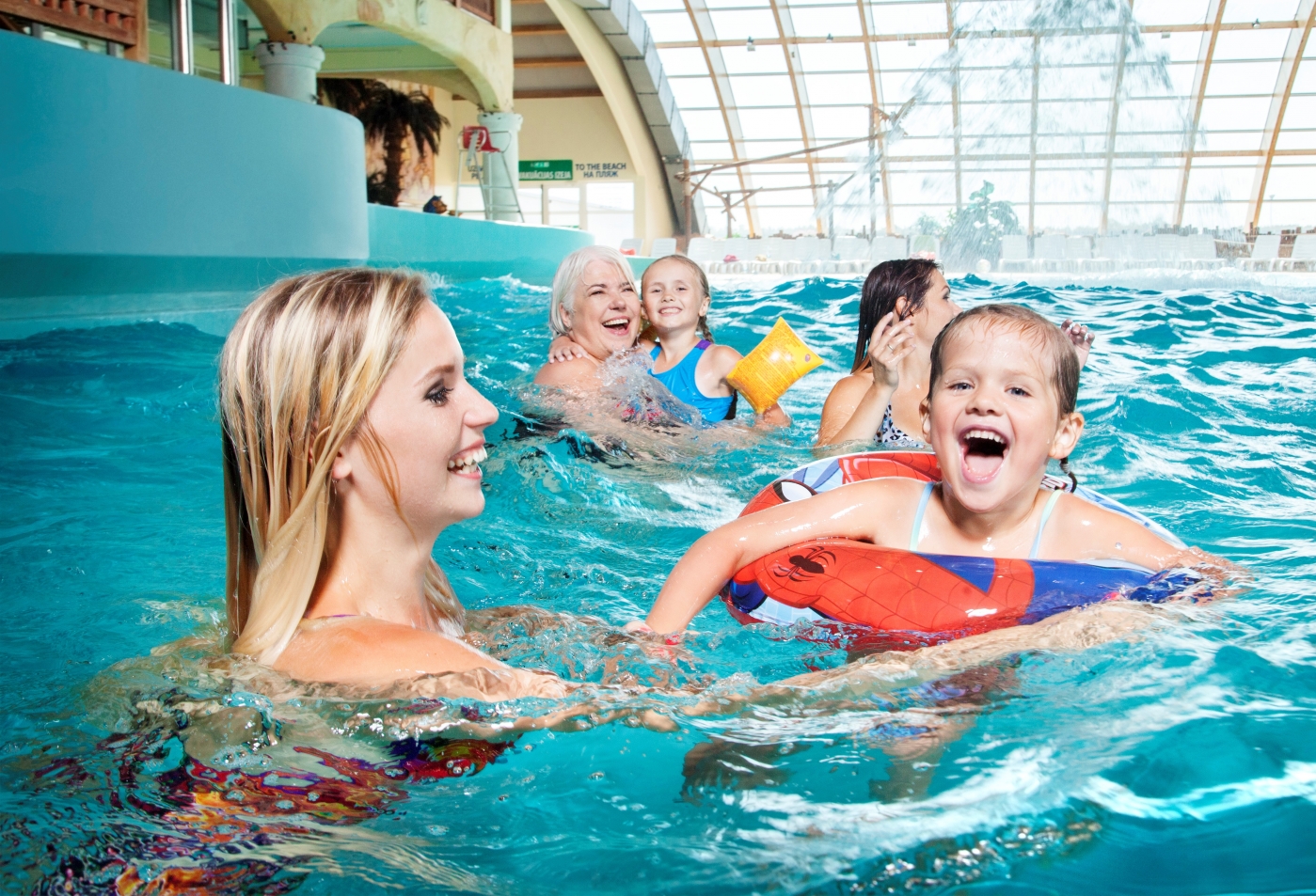 For information regarding special offers, visit our website www.visitjurmala.lv or download the mobile app Visit Jurmala.