Jūrmala Invites to the Light fest in Dzintari Forest Park on the 1st of December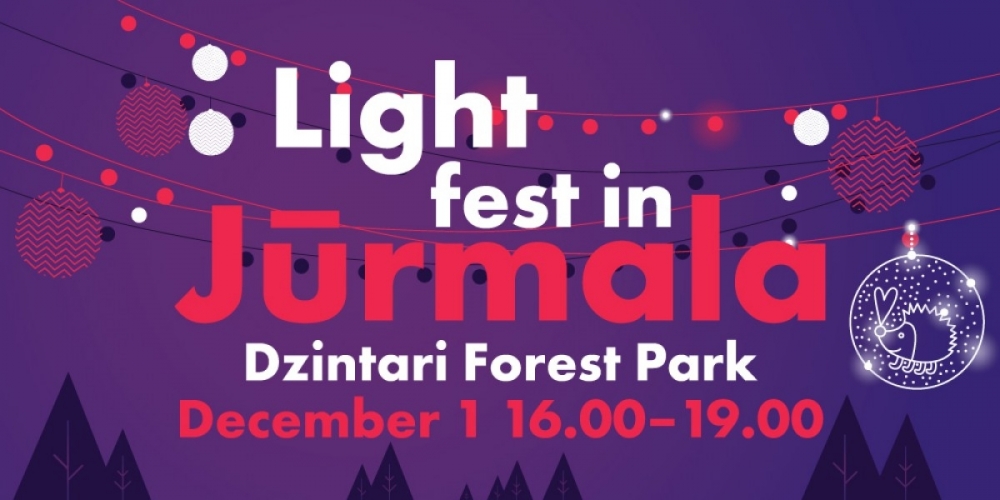 This will be the third year when people can visit Jūrmala to see light sculptures and decorations made of thousands of LED light strings in Dzintari Forest Park. Thre Light fest will open on the 1st of December with a musical entertaining event for families with children. The event in Dzintari Forest Park will take place from 16:00 to 19:00.
Light sculptures in the park will be lit on the 1st of December at 17:00, but visitors are welcome from 16:00, when there will be musical performances by Santa Claus tuba quartet Magic 4 and Latvian eco music band Ducele. Visitors of the park will have the opportunity to see an exhibition of Christmas trees and children will meet possibly this year's first Santa. Until 19:00, the festival will continue with dances and games, creative workshops, activities and entertainment for both adults and kids, there will also be delicious foods and warm drinks.
Starting from the 1st of December, in the twilight hours, along with the city lights being turned on, the territory of Dzintari Forest Park - children's playgrounds, pine branches and greenery - as well as Dzintari Forest Park observation tower will be illuminated by light decorations and various objects made of more than 85 thousand coloured LED lamp strings. The Forest Park observation tower will be lighted by snowflakes made of light decorations and heaps of snow illuminated in different colours in the dunes. The largest and most impressive of the decorations will be the park bridge - an arch formed in the shape of a sea wave of light strings, the total length of which is 3.5 km. There will also be a special tree avenue in the park, reminiscent of the constellations in the night sky, where one can spot falling stars on the Milky Way and make a wish. During the twilight hours, the 14 hectares of Dzintari Forest Park will be inhabited by bears, hedgehogs, squirrels, and other wildlife made of lights.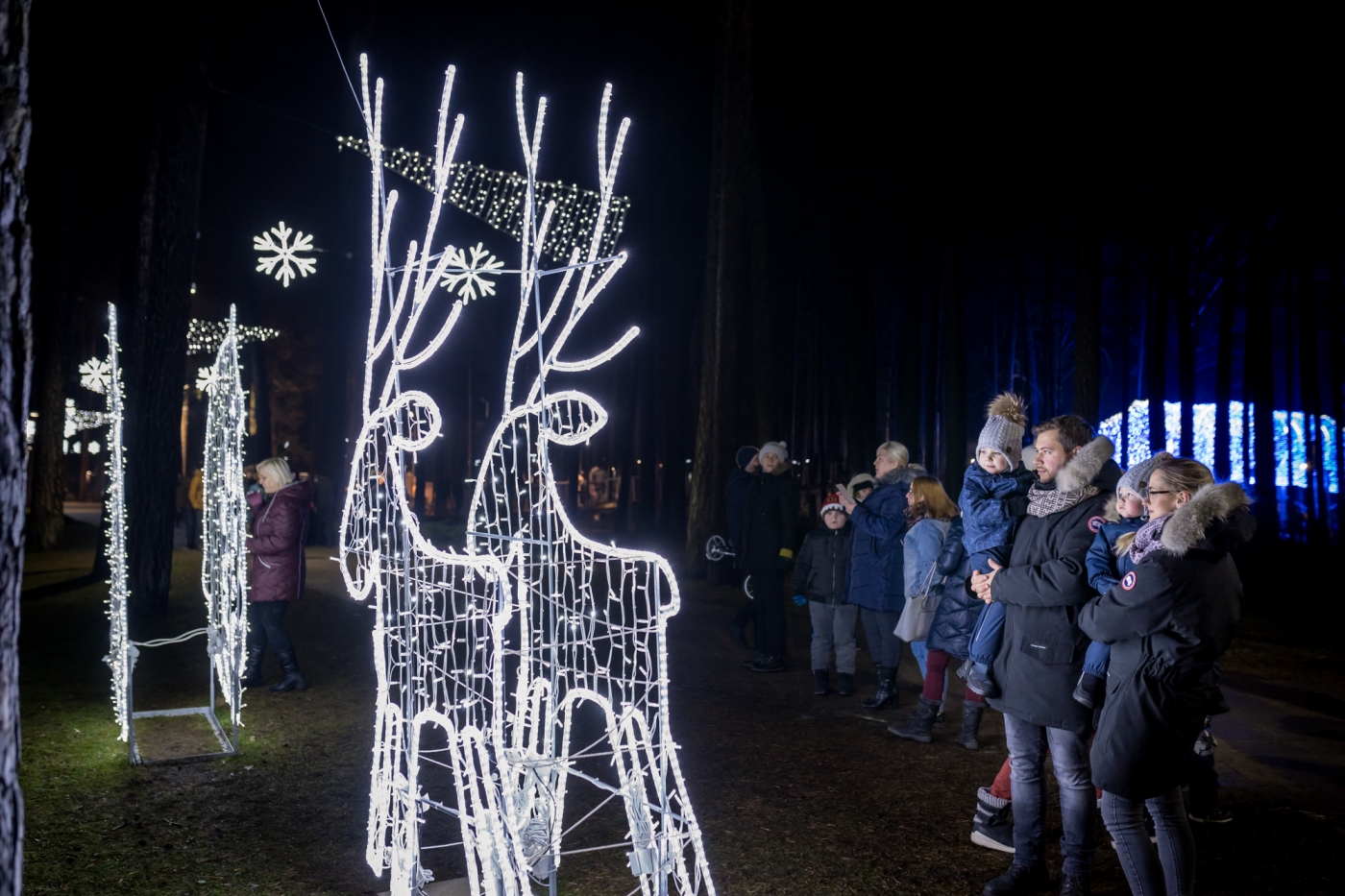 The concept of the Park of Lights was created by artists Jolanta Tūraite and Dominiks Koncevičs (Lithuania) and Latvian illumination expert Jevgenija Verovska.
The Dzintari Forest Park, which is illuminated during the winter season, has become a popular holiday destination for visitors of Jūrmala, providing fun for children and adults alike. Last winter, tens of thousands of people visited the park, both the residents of Jūrmala and city guests.
On Saturdays and Sundays in December and also on the 1st of January from 16:00 to 19:00, creative workshops, games, and other activities for families with children will take place in the Park of Lights.
The Dzintari Forest Park is open to the visitors every day until 22:00. There is no fee for entrance to the park and participation in the events.