To enjoy the nature!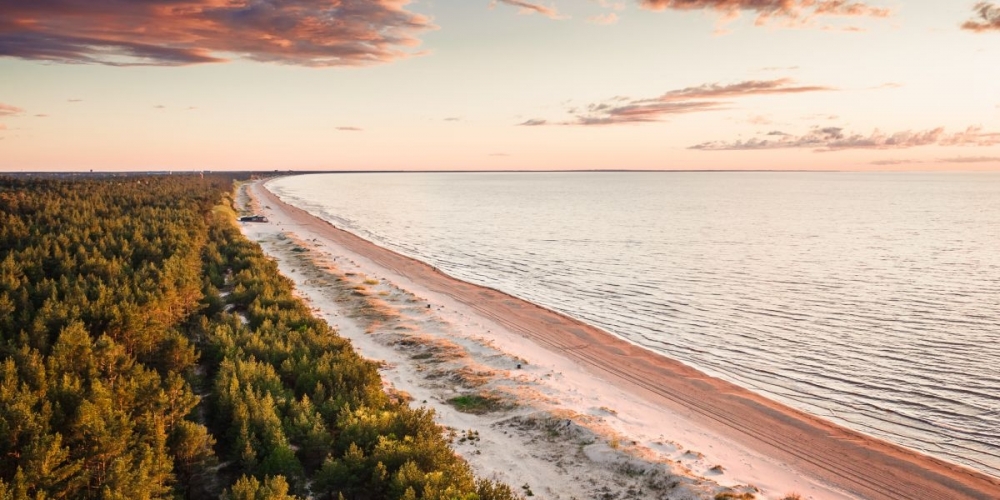 Jūrmala is a city in the nature, and nature here can be enjoyed in forest, parks, beaches and on the water – with family, friends or as a couple. Being adventurous, relaxing, sporting or chilling out, everyone will find something for oneself.
For families
Nothing compares with a sunny summer holiday near water. Maintained beaches (including the bank of Lielupe river) with comfortable dressing rooms will give you an opportunity to choose from beaches with volleyball net, children's activities, let you mingle with summer visitors or find places for undisturbed picnic in dunes covered with bent.
Parents will appreciate how diverse the holiday in Dzintaru Forest park can be – with its playgrounds for different age groups, skate-park, roller skating rink, and basketball hoops. But beautiful landscape of pine trees and blueberry bushes will invite everyone to have a rest a beautifully designed bench or have a sip of coffee in the park's café.
In the city centre nearby you can join photo-orienteering adventure, discover new sites in Jurmala or on a rainy day seek for a shelter in Jurmala's Butterfly house with a tropical landscape.
A curious family can take a trip back into history with the 17th century sail boat "Lībava" – sailing down the Lielupe river and the Gulf of Riga. The passengers can help putting on the sail, but the team of the boat will take you for an excursion around the deck of the sail boat.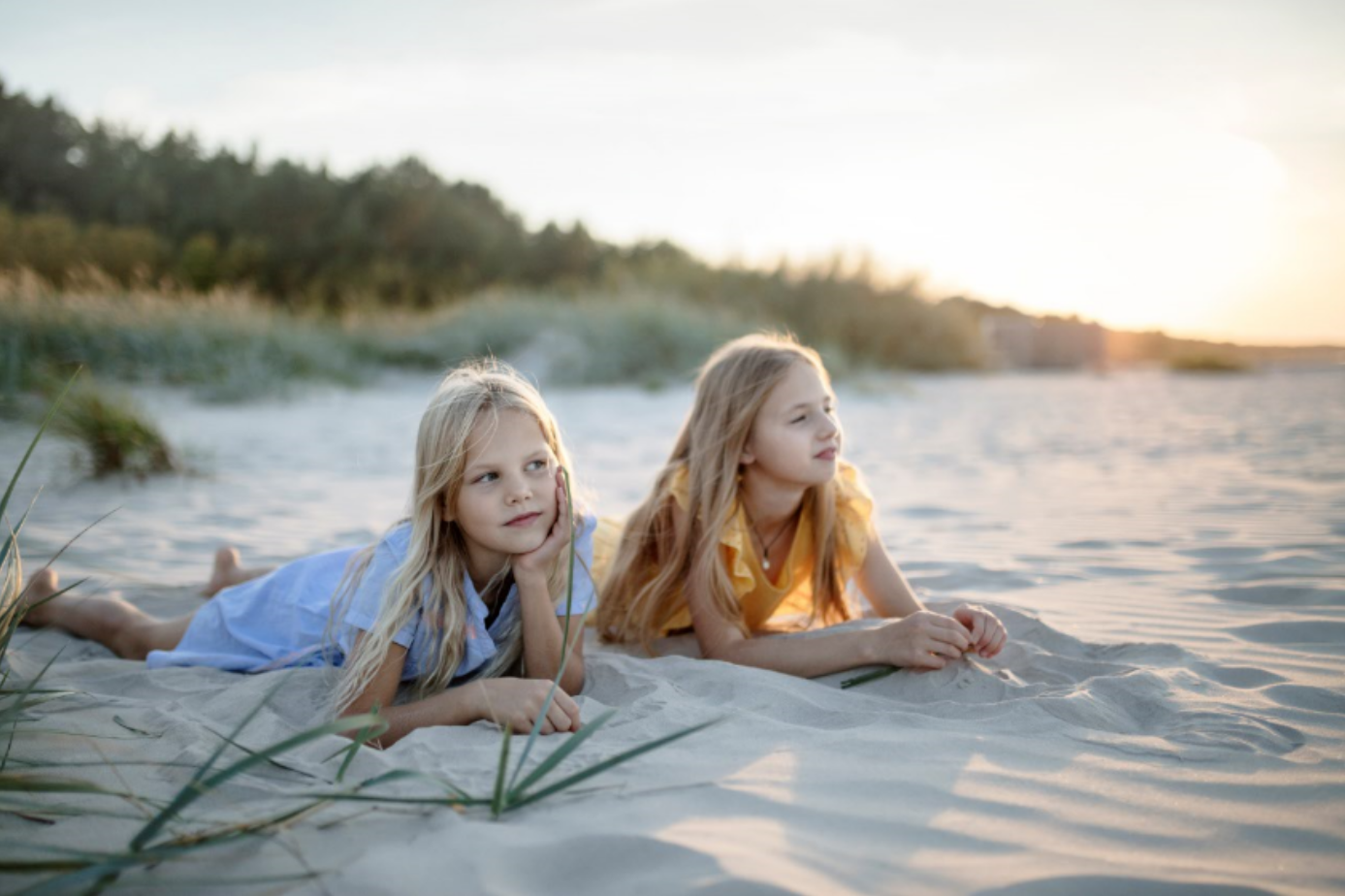 For a couple
Being near water refreshes and relaxes. What could possibly be more romantic than two hours on a sail boat just for the two of you sailing down the river and into the Gulf of Riga.
For a peaceful sail you can rent a kayak or SUP board – single or double – and enjoy an unforgettable sunset expedition.
The couple will be grateful for the silence of the Jurmala Sunset trail and the opportunity to escape the city life. Great Ķemeri Bog Boardwalk will take you to a beautiful bog landscape untouched by civilisation, but in Ragakāpa Nature Park amongst the ancient pines you might find timeless peace. A moment in a special love-boat nearby on the Buļļuciems beach will take you back to the nowadays with a snapped selfie.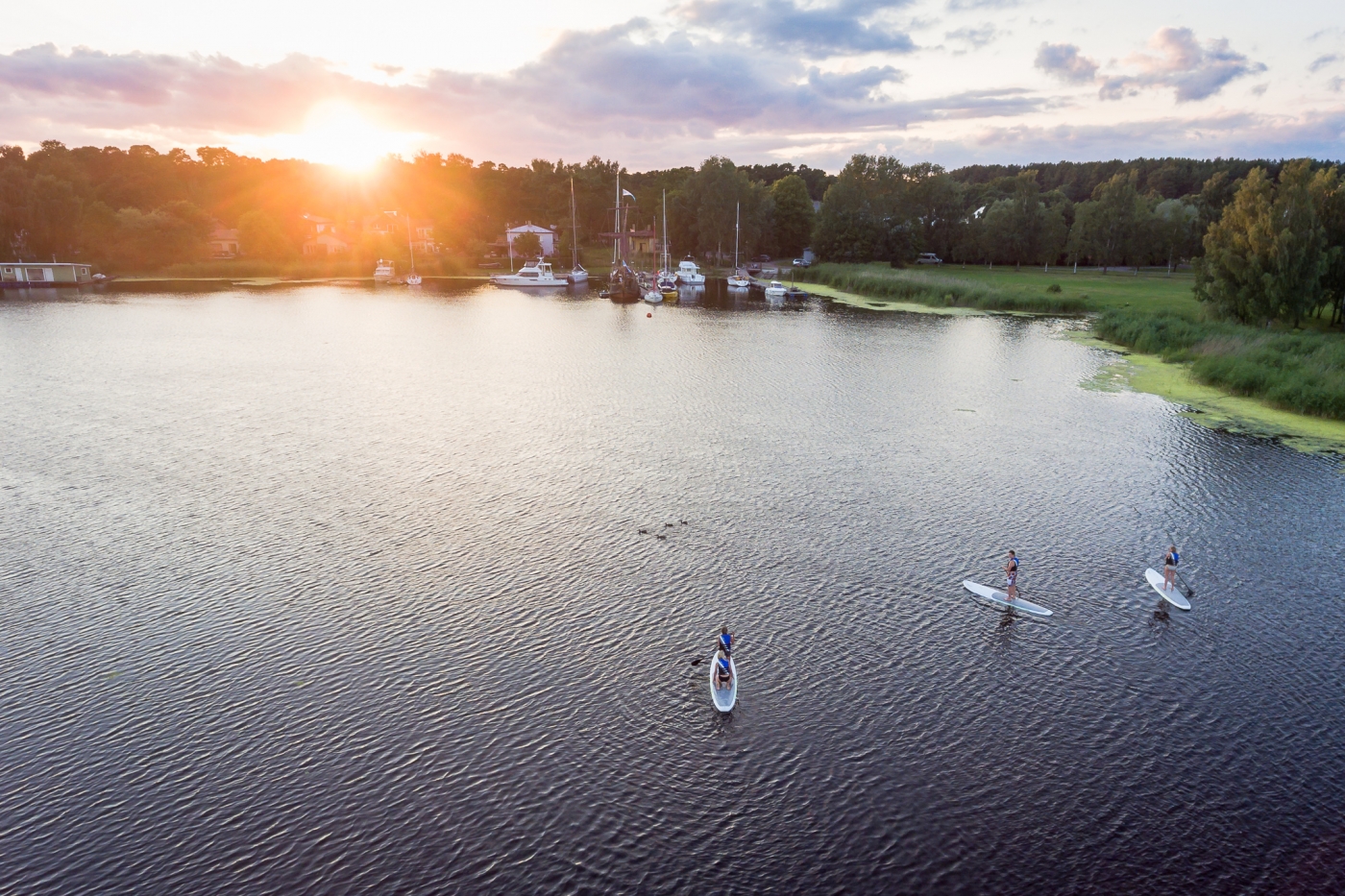 For those who love active recreation
Jurmala is a city with a unique 24 km long beach. The sugarlike white quartz sand is the best basis for the summer, for you to enjoy while running, cycling, walking or laying down on your towel after a swim.
Sports activities are also offered by Lielupe river Ski Wake Jurmala has everything to have fun on water: water skies, wake board (including lessons), fun ride with an inflatable tube, as well as the rent of motorboats and fishing boats
If you want to enjoy your holiday on the land, you can play golf in the beautiful fields of Jūrmala Golf Club & Hotel or move your body with a tennis racket in the most modern tennis centre in the Baltic states "Lielupe". The different range of the activities in the adventure park "Jurmala Tarzan" will let you test your courage and climb trees regardless your age.