Top 5 swimming pools and water recreation places in Jūrmala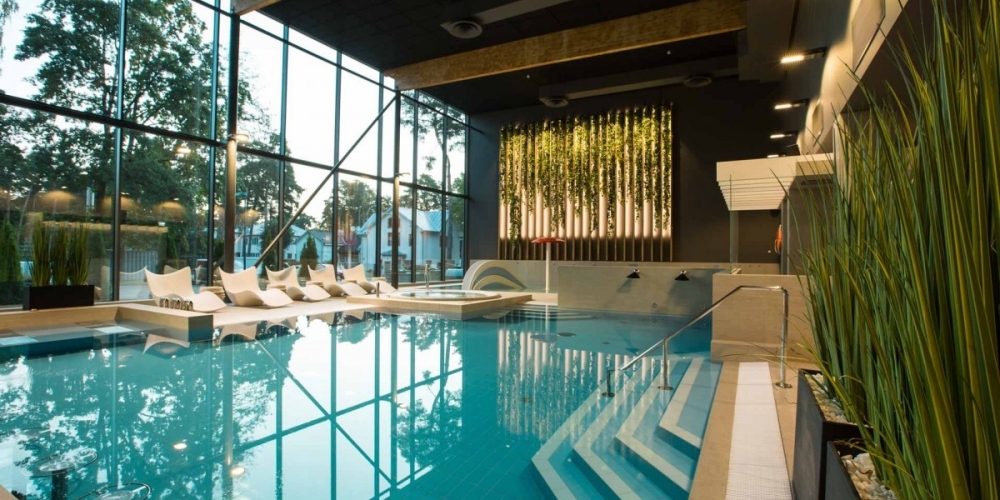 Swimming not only relaxes and relieves muscles, but also calms the mind and strengthens the immune system, so swimming pool visit can be a great activity for health improvement.
Jūrmala offers wide range of opportunities to improve well-being by relaxing at swimming pools and saunas. You can choose different types of pools – with mineral water or sea water, as well as various saunas - Russian, Turkish, Finnish sauna etc.
Sea watter pools
Hotel "Baltic Beach Hotel & SPA" 25m lap pool with the heated (+28–30°С) sea water offers guests a relaxing swim or private swimming lessons for children and grownups. The most innovative water purification equipment allows refining the sea water from sand and undesired particles while keeping up to 88% of the microelements the sea water is valued for. This distinctive system grants an opportunity to savour sea-like swimming experience even in winter. Hotel's SPA center "The Garden" offers different saunas, SPA rituals and massages also for children. Jūras street 23/25, Majori, www.balticbeach.lv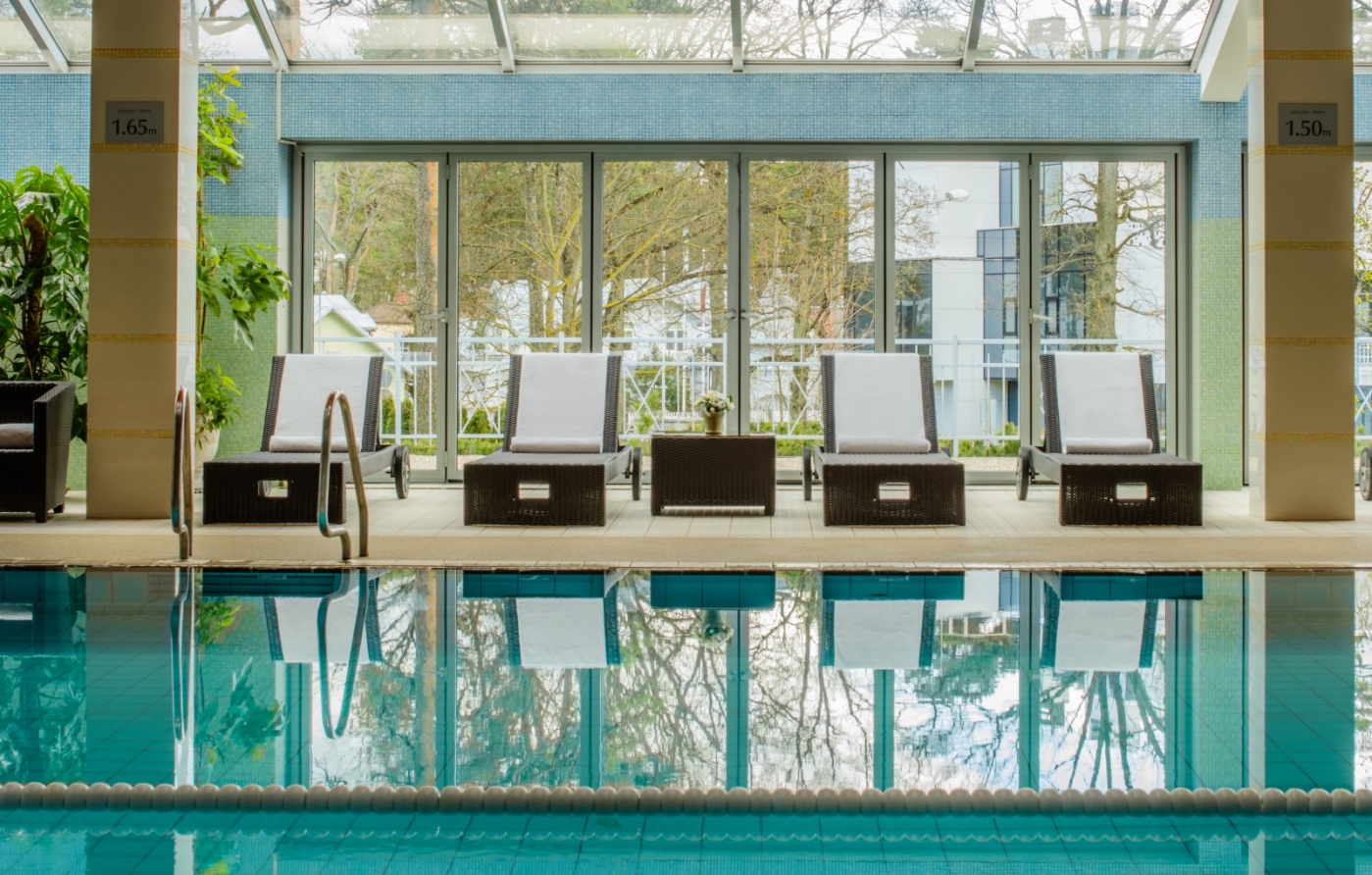 Mineral water pools
Sanatorium "Belarus" 25-meter long pool is famous for its mineral water, it is extracted at a depth of 500 meters, and then specifically heated. Therefore, the pool temperature is kept constant at 29 C. It is one of two mineral water pools in Jūrmala, second 25- meter mineral water pool is located in other part of Jūrmala- Vaivari.
Sanatorium "Belarus", Bulduri Prospekts 4/8, Dzintari, www.belorusija.lv
National Rehabilitation Centre "Vaivari", Asari Prospekts 61, Vaivari, www.nrcvaivari.lv
Wellness Oasis
Hotel's "Hotel Jūrmala SPA" SPA center "Wellness Oasis" offers four pools with different water temperature: 28°C, 31°C, Refrigerant pool 14°C, Children's pool with slide 30-32°C as well as Jacuzzi and contrast shower. SPA center compliments six different saunas like salt, steam, children sauna and others. For saunas & pools center Wellness Oasis visitors Aqua bar offers refreshing cocktails or healthy tea that can be enjoyed without leaving the pool.
Jomas street 47/49, Majori, www.hoteljurmala.com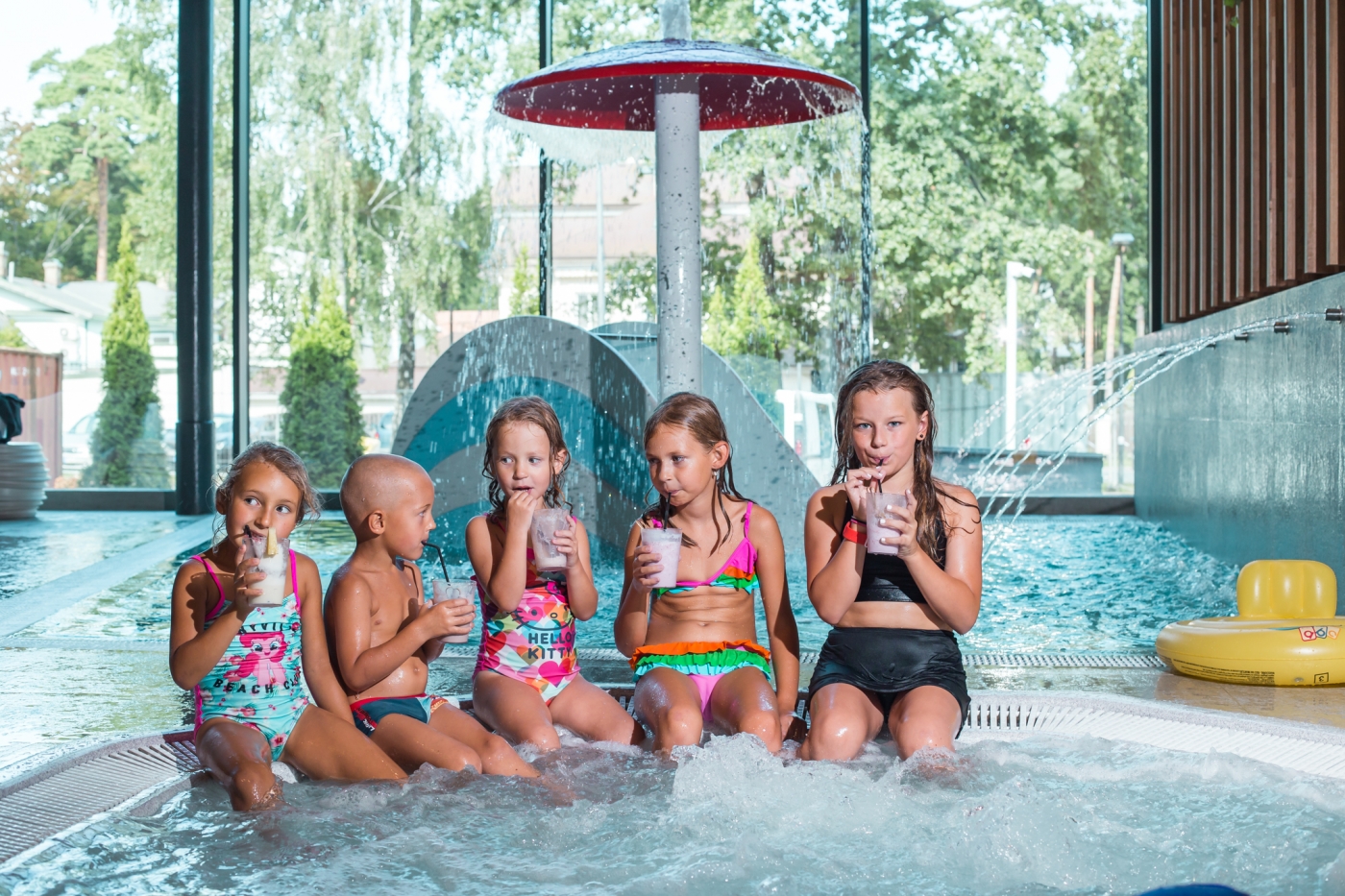 Welness centrs "Lielupe".
The Wellness center of the resort hotel "SemaraH Hotel Lielupe" offers a swimming pool with two cascades and a kids' swimming pool with a fountain, as well as rest and relaxation area. Bath lovers would be delighted to attend Finnish sauna or Turkish steam bath, as well as contrast showers and a Jacuzzi. A more detailed information on prices and working hours are available at www.semarahhotels.com, Bulduri Prospekts 64/68, Bulduri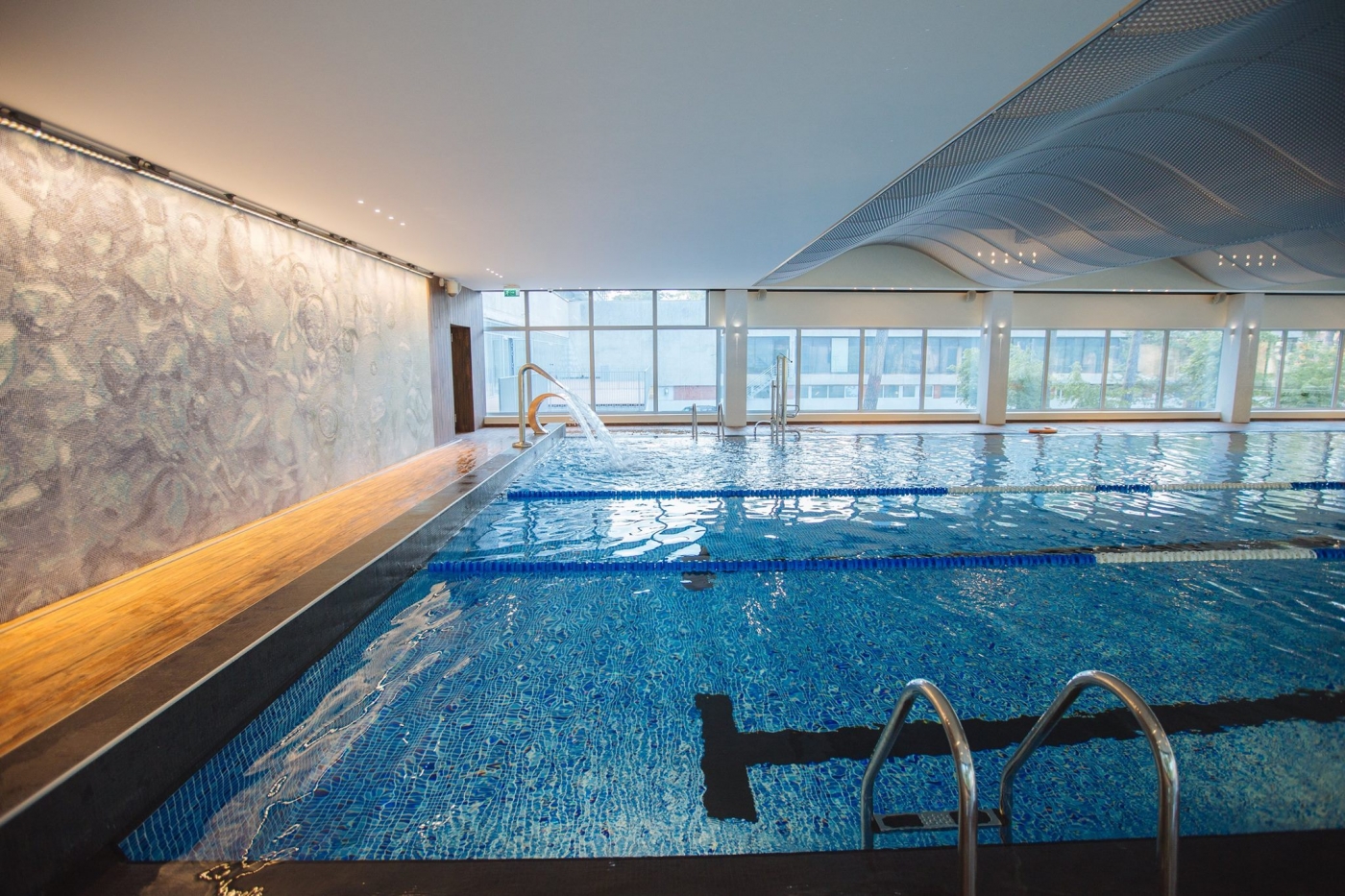 Balans Aqua
In Balans Aqua center the main focus is on pleasant and cozy atmosphere, therefore grownups and little ones are always feeling welcomed and well. The water temperature in the pool is constantly maintained at + 27–29 ° С, the water is cleaned through a vacuum filter, so unlike other pools, the usual water chlorination is minimal. Meza Prospekts 49, Bulduri, www.iwcbalans.com
More about Jūrmala swimming pools and water recreation places read here:
https://www.visitjurmala.lv/en/plan/spa-and-medicine/spa-wellness/pools/