Events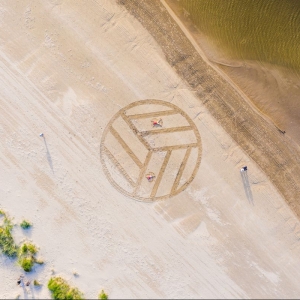 Summer is the right time to enjoy healthy recreation. Light clothing, warm days, long and light evenings – sun, water and forest. Everyone will find a type of recreation most suited for themselves in Jūrmala. Jūrmala is a place of exploring and adventure for both adults and children, so lets meet this summer in Jūrmala… Starting from 1 April 2020, for vehicles entering Jūrmala, the EUR 2 entry fee will be resumed. The municipality kindly asks drivers not to overcrowd the pass purchase points in Priedaine and Vaivari, but to purchase passes electronically at the www.visitjurmala.lv website or through the "Mobilly", "Citadele" and "Riga Card" applications. You can also pay the entrance fee at the pass purchase machines in the four locations in the city: at the supermarket "Rimi" in Lielupe, at the Dzintari Concert Hall, at the Majori parking lot or at the Dubulti station.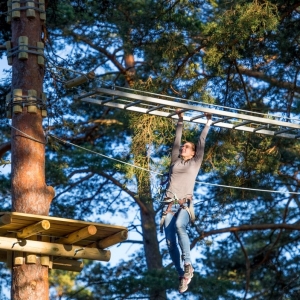 Sunny and warm spring days are the best time for active recreation and Jūrmala has some ideas for you! Get to know city and go for a bike ride, throw zigzags in river Lielupe with boat, climb on the tops of pine trees or challenge the best results in golf and tennis.
Remember,when visiting public sites, be responsible!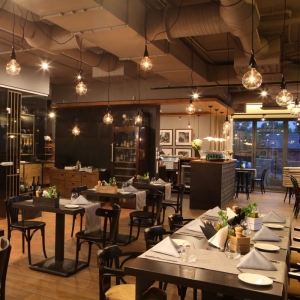 Taking into account the existing restrictions and all security measures, several restaurants and cafes in Jūrmala are open, which offer to enjoy a meal on site or place an order to take away.
When visiting a restaurant or cafe, please be responsible and stay safe! Leave the New Year's eve fireworks and champagne behind, spring is the real new beginning! Clear skies, more sun, birdsong, early flowers and warmer air that excites the senses.
This is the most touching season, a time when we emerge from our winter coats like budding leaves. The full gamut of spring can be enjoyed in Jūrmala, where a short stroll is all that separates you from wild nature and conifer forests, Lielupe and the Baltic Sea, flowerbed squares and sunlight-dried cobblestone paths leading to the season's first few terrace cafés. The harmony of city and nature is Jūrmala's love story. Come fall in love!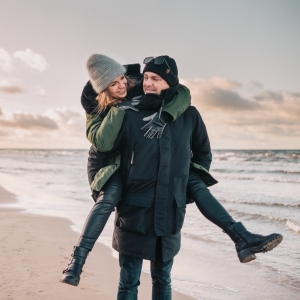 This year February 14 falls on a Friday, and the sun will set shortly after 5 PM in Jūrmala. If the clouds will have dissolved, Valentine's day is likely to have a pink sunset to watch with your other half on a beach, the scenic river bank of Lielupe, in a canoe, gliding across the lake of The Great Ķemeri bog or from the comfort of a hotel room balcony, admiring the play of colours in water and sky. Jūrmala, the oasis of a romantic epoch on the shores of The Baltic Sea only around ten kilometres from Riga, is just the right place for celebrating love on Valentine's Day. The city's hotels and restaurants have prepared unforgettable holiday offers at affordable prices.