For families with children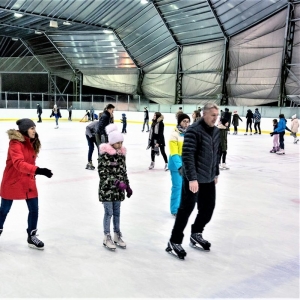 Majori sports hall (Rīgas iela 1) is available to everyone who enjoys skating. It is a partly closed hall that is available in any weather conditions.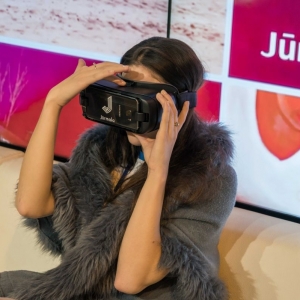 During this year's fair "Balttour 2018" Jūrmala will be represented in both separate city stand and several individual stands of city's entrepreneurs. Jūrmala Tourism information centre will participate together with nature education centre "Meža māja", as well as entertainment and education centre "Zili Brīnumi".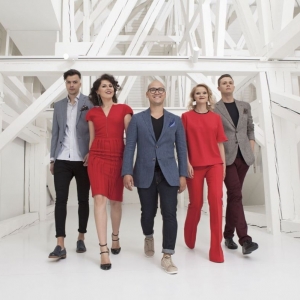 The third, closing concert of the autumn "Holiday music'' series will entertain us with the Latvian vocal group "FRAMEST". The group was established in 2005, it consists of five professional and versatile singers – Beāte Zviedre (soprano), Rūta Dūduma (viola), Mikus Abaroniņš (tenor), Jānis Ķirsis (baritone), and Roberts Memmēns (bass).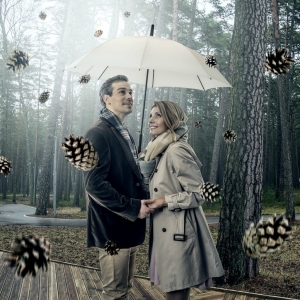 Jūrmala can boast of every possible thing for bringing wellness and good health– a fresh and healthy air, pine forests, beach, therapeutic mud and mineral waters.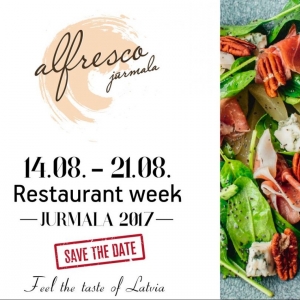 All week long Jurmala's restaurants are offering a special menu under the slogan "Feel the Taste of Latvia!". Fixed price for a 3 meal set is 20 or 25 euros.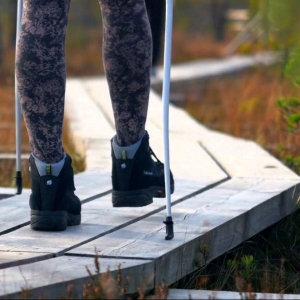 To live a long and happy life, it is important to enjoy life. One cannot buy joy for money, but it definitely can be found in travels, in discovering something new, by visiting beautiful places and remembering about physical activities in nature. There is a time, when you can get the joy by jumping with a parachute, from diving in the depths of the sea or climbing to the top of the mountain, and there is a time for strolls, time to go swimming or Nordic walking and that certainly is a wonderful way how to actively enjoy nature and improve health at the same time.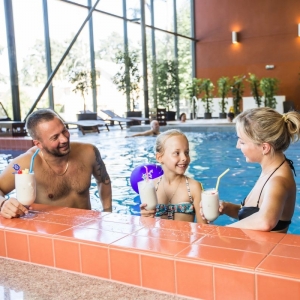 It is well proven that an active water recreation – swimming and water aerobics are beneficial to the human body, building your body stronger, as well as improving cardiovascular system, purifying skin and stabilizing the nervous system, meanwhile relieving pressure on joints and skeletal system, therefore swimming may discover to you its beneficial effects to improvement of health. The effect obtained from swimming, supplemented with a visit to baths, will provide also other healing effects and improve your immune system, that is especially important during autumn and winter seasons.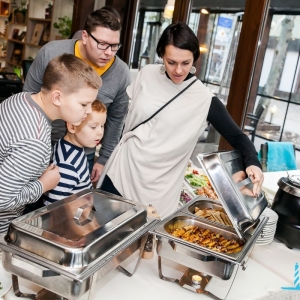 Leisurely holiday mornings are ideally suited not only for a walk along the sea, but also for the late breakfast or brunch. Jurmala Tourism Information Centre has compiled a list of most popular late breakfast places with delicious food: restaurants and cafes where the residents of Jurmala and city guests may enjoy both a sophisticated buffet and traditional breakfast foods.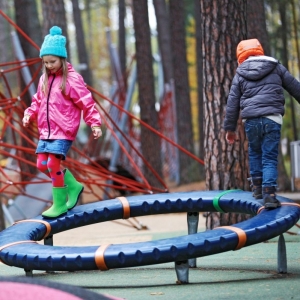 Do you also feel the urge to extend your summer in September? Enjoy a leisurely vacation in the outdoors, by the sea, but without spending too much time? This is possible if you choose Jurmala as your holiday destination!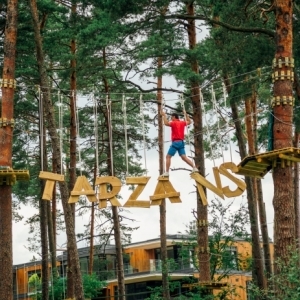 The "Jūrmalas Tarzāns" adventure park is now open in the Dzintari Forest Park, with five obstacle tracks designed for active recreation for both adults and children.