Spa treatments for the harmony of body and soul in the autumn season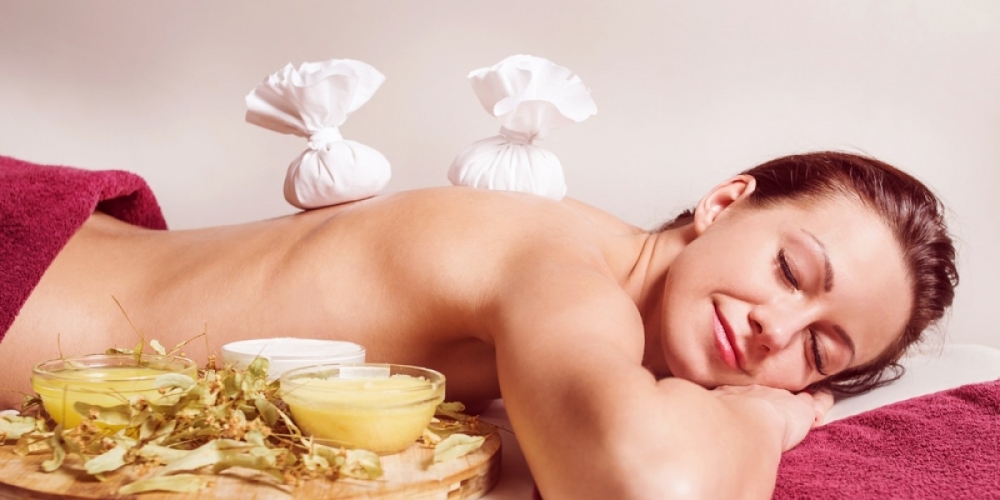 Jūrmala grants you a range of opportunities to pamper and recharge yourself in the autumn season!
With a dose of well–being and pleasure – taking mud, pearl and aromatic baths, going to a swimming pool, doing a cleanse, receiving massages, facial and body treatments – it is possible to restore physical and mental health, to "recharge" the body and to gain energy. The resort town of Jūrmala is the place to go to renew your inner resources by choosing the most suitable spa resort for improving your mood in the autumn season.
Relaxing massages
Relaxation and renewal of energy in the daily rush are both especially important. Massage with hot stones or amber balls, massage with naturally infused oils or honey will have a soothing effect, relieve stress and joint pains, and improve sleep.
Amber Sea Hotel & Spa invites you to enjoy a Thai massage with herb bags that gently press onto the body's tissues – relaxing tight muscles and making toxins leave the body faster. The massage strengthens immunity and provides new energy; the herb compresses tone the skin and alleviate allergic reactions. Massages are also performed on children from the age of three.
Massages in which autumn goods are used – fruit, berries and herbs – are largely available in the offers of resort Spas.
Pearl baths with sea salt, mineral water or mud baths that are offered at the resort hotels of Jūrmala will help you cope with stress and improve your well–being by creating positive emotions. The Hotel Jūrmala Spa offers autumn mood treatments, for example, a pearl tub with lingonberry or apple infused salt or a hydromassage bath with rowanberry infused salt. The mineral baths and mud baths or mud applications, for which the mud has been brought in from Ķemeri, have a pronounced healing effect; they are available at the Jaunķemeri rehabilitation centre. The procedures not only restore strength but also help in the treatment of various illnesses and especially with problems that are related to the joints and the spinal cord, they also provide excellent prevention against cardiovascular, metabolic and other diseases.
Essential oils for strengthening immunity
A visit to the Spa is recommended not only for ensuring your emotional well–being, but also for improving immunity. Anyone can choose the most enjoyable option from the Jūrmala resort hotels' autumn face and body treatment offers, this would also provide fun ideas for pampering yourself at home.
Hotel Lielupe Hotel by Semarah offers a body peeling with high–quality extracts or natural berries and an aromatic massage in such Spa treatments as the "Autumn apple ritual" and "Latvian cranberry detox ritual".
Amber for energy recharge
Procedures with amber that comes from the Baltic Sea will help you recover strength and health. Amber is a energy and balance–giving stone, its healing massage relieves muscles and the mind from stress and it has balancing effects on the nervous system. Amber procedures enrich the body's cells with oxygen, help flush out toxins, and inhibit aging processes in the skin and body.
Hotel Jūrmala Spa invites you to add autumnal notes to your celebrations by enjoying a visit to the sauna and swimming pool centre and doing some Spa treatments, including the "Amber ritual" with amber–salt baths, a body peeling and wrapping as well as a massage with amber balls.