Ideas for things to do in Jūrmala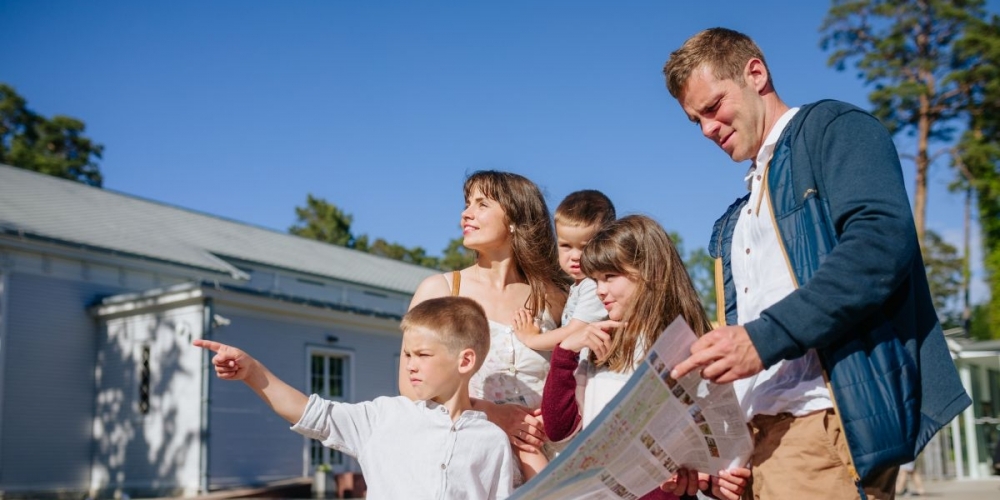 To make your stay in Jūrmala more comfortable and interesting, we would like to offer some ideas on how to spend your holidays in the largest Baltic resort city. Spending your holidays in Jūrmala is always the right choice!
→ Discover the diversity of the beach
Holidays by the sea are synonymous with summer. One of Jūrmala's greatest assets is its 24 km long sandy beach. All along the beach, you can hide from the hustle and bustle, hang out in charming cafés, play volleyball, go jet-skiing and, of course, watch an unforgettable sunset.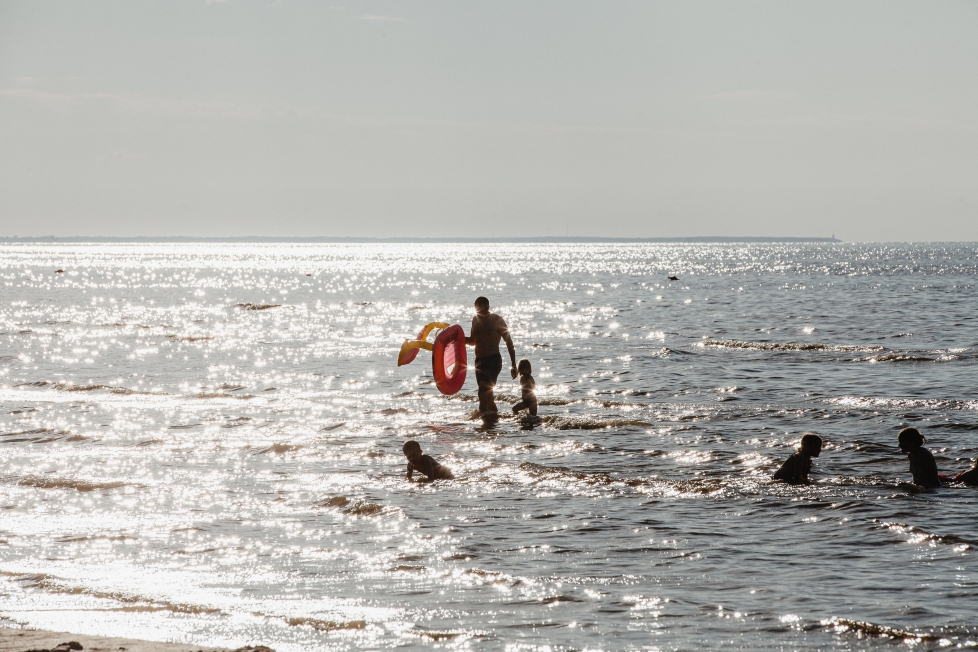 The beaches have necessary facilities and are divided into quiet and active areas. The quiet area is for those who want to sunbathe, read a book, relax with the kids, or have a picnic. The active recreation area has nets for badminton and volleyball, and other ball sports such as football can be played on the beach. Water sports enthusiasts can kiteboard and windsurf in certain areas in Kauguri, Asari, Pumpuri and Lielupe.
There are about twenty children's playgrounds along the beach.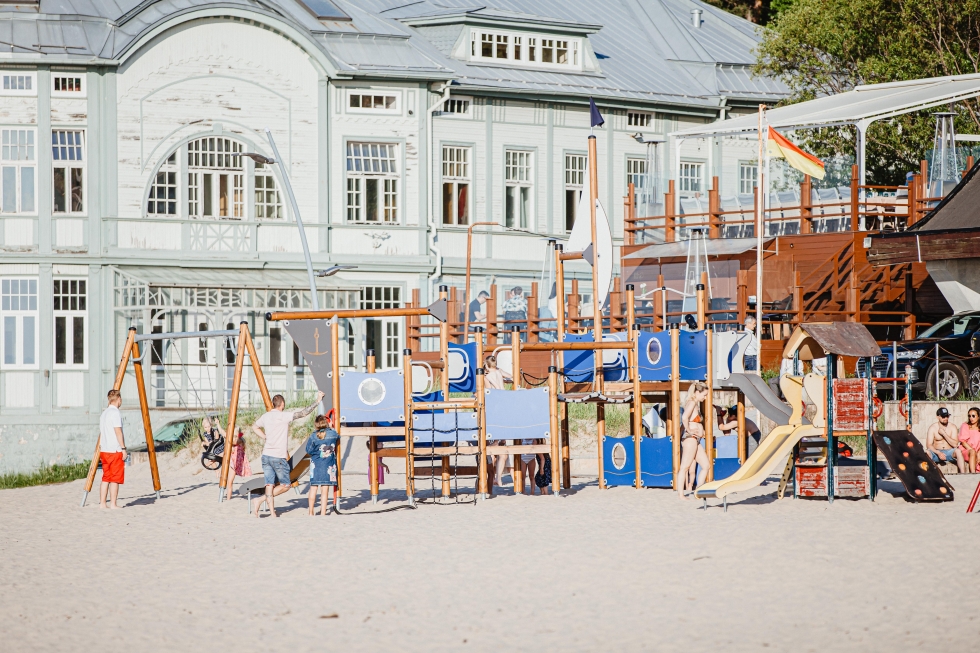 Jūrmala Beach Centre has six beach volleyball courts, which can also be adapted for beach tennis, three beach football fields and handball courts, and an area for street gymnasts. jssc.jurmala.lv
We invite you to enjoy the diversity of Jūrmala's coastline in one of the Jūrtaka route sections. Walking along the beach or riverside, you can keep fit, see the natural, cultural, and architectural sights near the coast, have a meal in one of the restaurants or beach cafés and enjoy the beautiful scenery. jurtaka.lv.
In the dark hours of the day, we recommend a walk along the illuminated path in the beach section from Dzintari to Majori.
→ Visit Dzintari Concert Hall
The Dzintari Concert Hall is one of the town's most important cultural venues, it is a true pearl of the Baltic shore! During the day, its unusual architecture is a pleasant sight, while at night, the hall offers various concerts and impresses with its excellent acoustics. The genres performed include classical music, jazz, pop, and others. Look for the programme of events HERE. dzintarukoncertzale.lv
attendance at events – subject to applicable restrictions.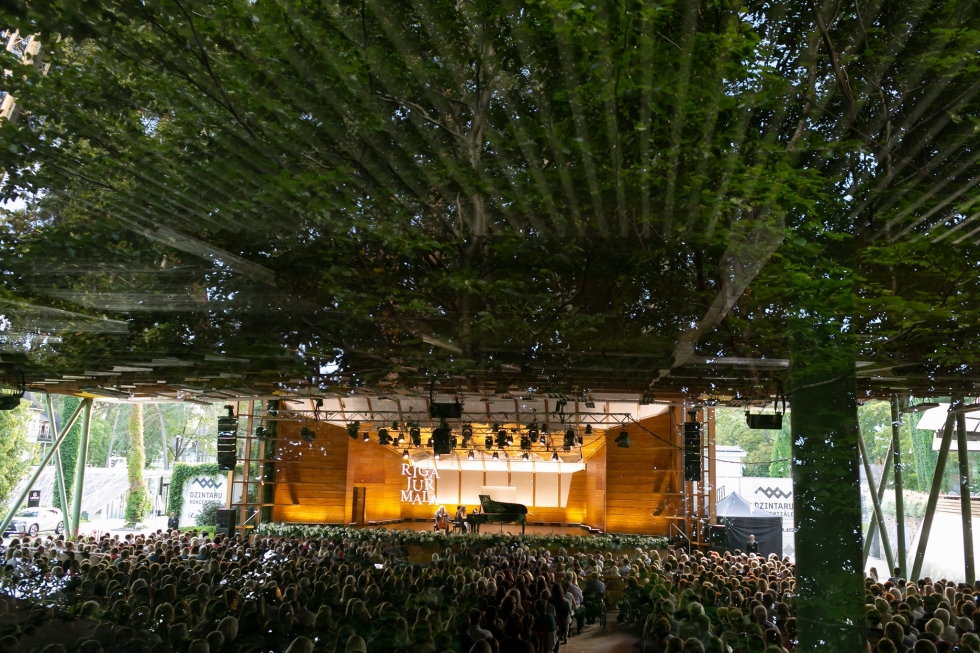 → Relax at Dzintari Forest Park
Playgrounds for children of different ages, walking and roller-skating paths, a skate park, streetball court, cafes. The park's landmark is its 33.5 m tall observation tower that provides an unforgettable view of the Baltic Sea. At the rent pit you can rent scooters, roller-skates, skateboards, electric mini Segway's, hoverboards and electric scooters.
Dzintari Forest Park is open all year round from 9.00 to 22.00. Entrance is free of charge. Lazdonas Street, Dzintari.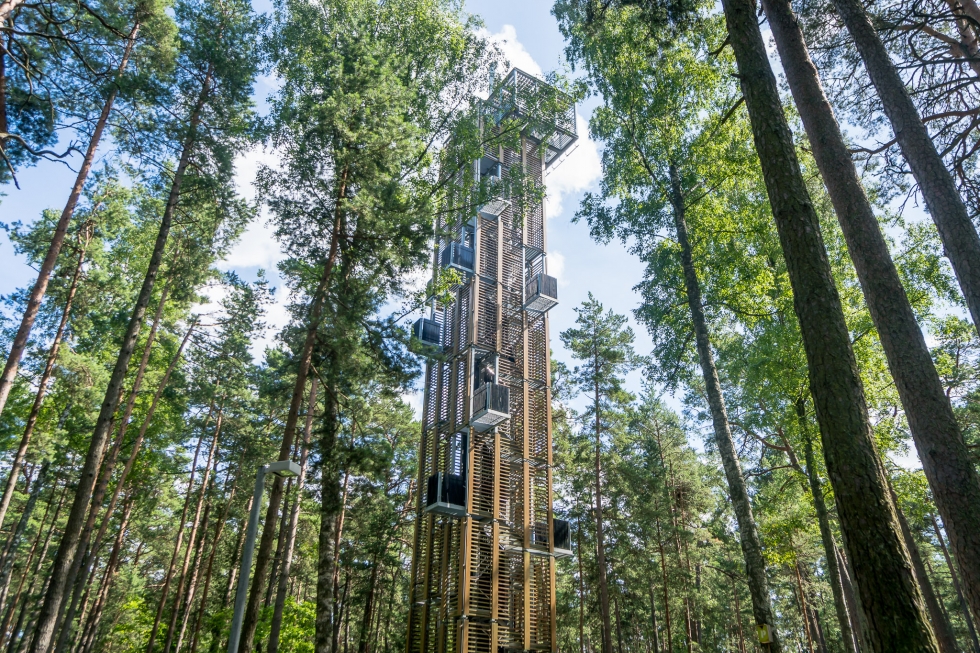 → Have fun in adventure parks
The most adventurous guests are welcome at adventure park Jūrmalas Tarzāns with tracks of obstacles of different levels and difficulty in the trees. The Jūrmala Net Adventure Park, which is located right next to the Jūrmalas Tarzāns, consists of 5 bouncy net areas, which are interconnected by shorter and longer tunnels. Time spent there with family and friends is made even more fun by soft cubes and balls, a maze, swings, a net swamp, and slides. jurmala.tarzans.lv, jurmalastikluparks.lv
Working hours: Every day from 10.00 to 20.00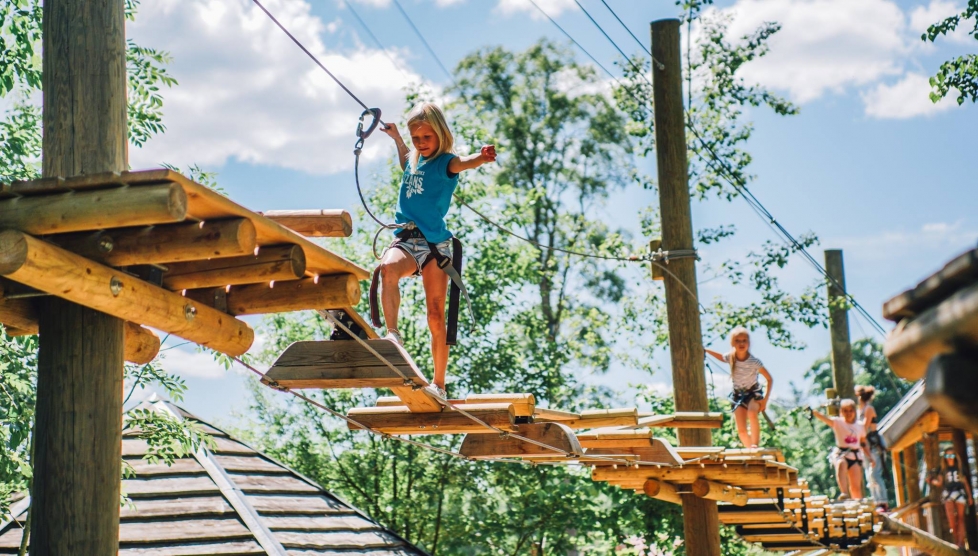 → Enjoy different types of water fun
Līvu Akvaparks waterpark has a summer beach area with outdoor attractions and a large wellness pool, fountain island, exciting slides, as well as the Cunning Dome and Water Skeleton attractions. akvaparks.lv
Wellness centre of Lielupe hotel by Semarah
Visitors have access to a 25-metre pool with two cascades, a children's pool with a fountain, hot tubs, a sauna, and a steam bath. www.semarahhotels.com/lielupe
Daina Jurmala Beach Hotel & SPA
Visitors have access to a 24-metre swimming pool with cascades, a children's pool with warm water (+32°C), a hot tub, Finnish, and Turkish baths. fb.com/hoteldaina.lv
Hotel Jurmala Spa
Four pools of different temperatures, hot tubs, cascades, and six saunas. www.hoteljurmala.com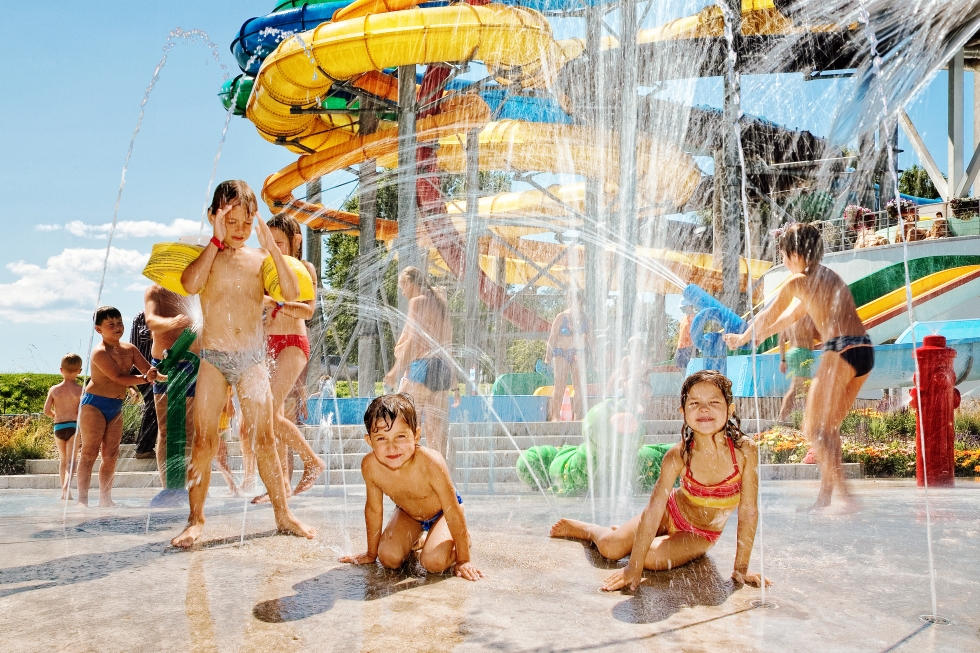 → Visit the Butterfly House
The summer exhibition of Jurmala Butterfly House is the right place to experience a real jungle climate, see beautiful tropical butterflies from around the world and explore exotic plants.jurmalastaurini.lv
Working hours: every day from 11.00 to 18.00.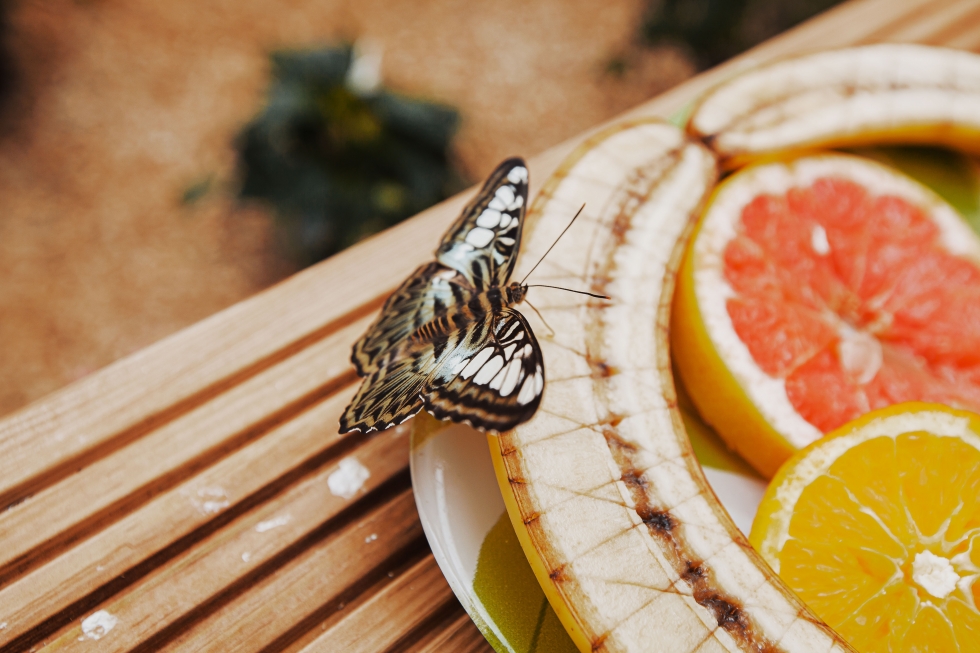 → Explore historic architecture
Specially developed routes through the historic neighbourhoods of Jūrmala allow to independently explore the best examples of Jūrmala architecture, see beautiful natural landscapes, and learn about the history of Jūrmala resort. The magnificent villas of Lielupe, the lighthouse of Buļļuciems, the architectural carvings of Vecbulduri, the Dubulti Art Station – these are just some of the attractions included in the routes. The routes are 5-9 km long and are suitable for both pedestrians and cyclists. Route maps and descriptions are available HERE.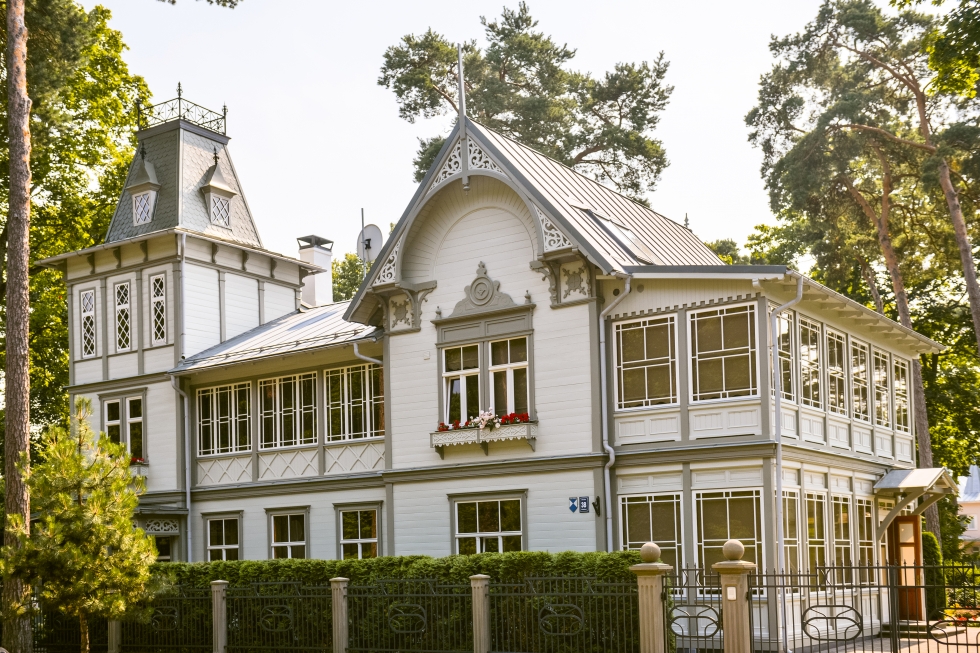 → Take photos at environmental objects
There are many well-known and popular environmental attractions in Jūrmala: sculptures the White Gull of Jūrmala, Globe, object Pine trees of Rainis. New environmental objects have just appeared: sculpture Aspazija in Dunes and object Pine Cone, in which you can listen to wind chimes. Read more HERE.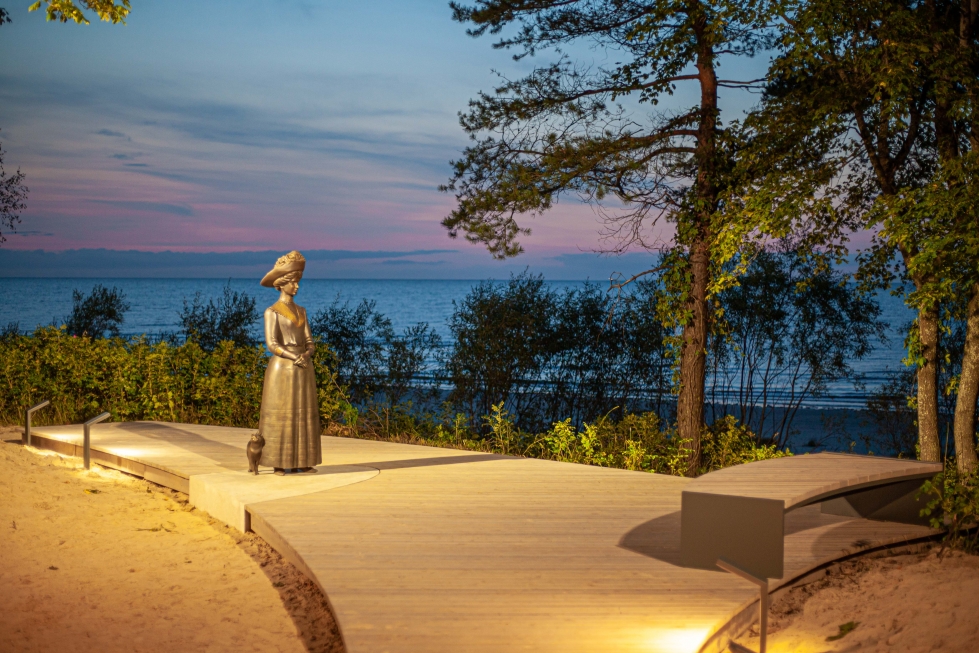 → Get around Jūrmala by bike or scooter
Jūrmala's bike paths allow you to get from one end of Jūrmala to the other quickly by bike, exploring the wonders of architecture and nature along the way. Cycling along the beach is a romantic and healthy adventure. You can find Nextbike shared bikes and Bolt electric scooters in the city for easy commuting between Riga and Jūrmala. You can also take one of the bike routes!
Remember that you are not allowed to cycle on the pedestrian street – Jomas Street!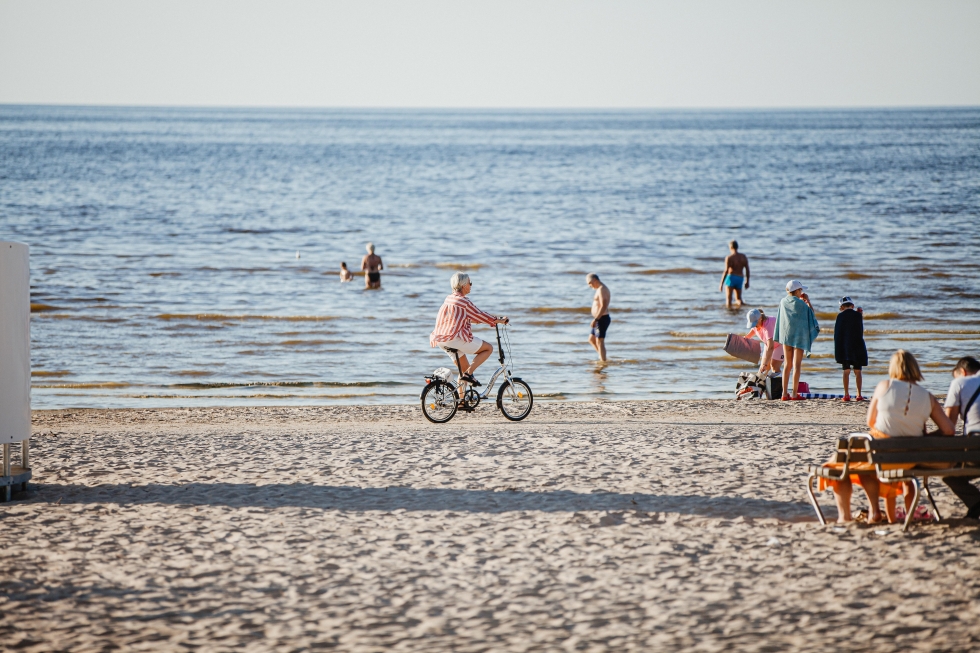 → Try tennis or golf
National tennis centre Lielupe offers rental of outdoor tennis courts. tenisslielupe.lv
Jūrmala Golf Clubcomplex has 18 holes and varied terrain. The course was designed by Nicklaus Design, one of the world's leading golf course design companies. The PAR-3 nine-hole Golf Academy course is available for beginners to learn how to play golf. The courses are open from April to October, while the training course is open all year round. jurmalagolf.com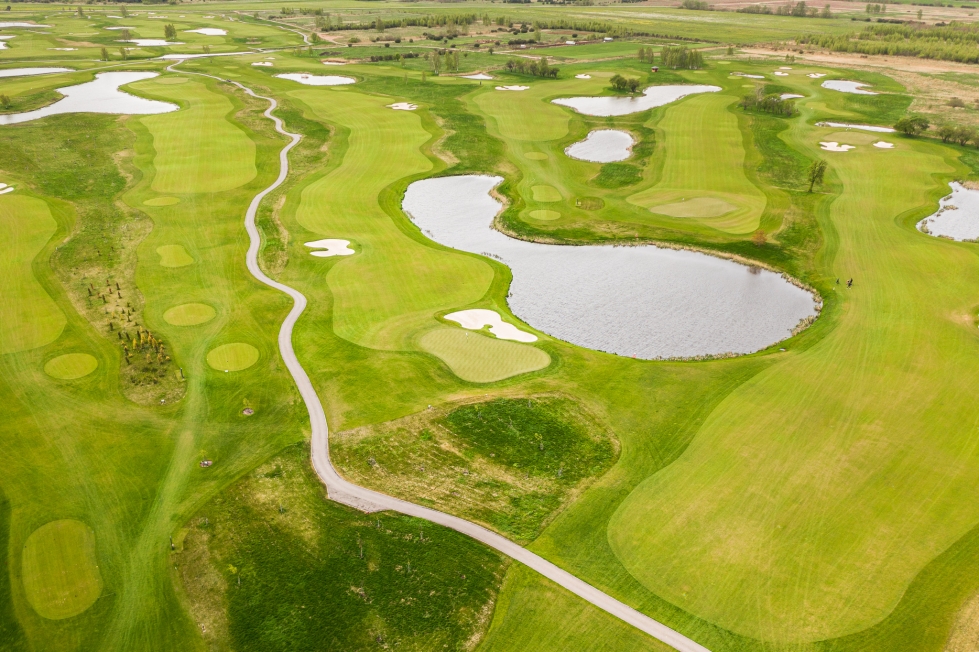 → Take a walk in Ķemeri National Park
Melnalkšņu bog planked footway is 600-m long footpath starts at the park's information centre "Meža māja". There is a playground at its start, and the historical Ķemeri resort park with churches, bridges, and the "Ķirzaciņa" sulphurous mineral water spring.
Slokas lake path and bird watching tower path begins and ends at Slokas lake. There is a car park, a picnic area, and a bird watching tower. There are also swings and various exercise equipment along the route.
Lūžņu pond spring is one of the most abundant sulphurous springs in the area. About 3 km long route to the spring starts at the "Meža māja" information centre. This footpath is popular among bird watchers because the beaver pond along the route is one of the best places to watch birds in the area.
Ķemeri marsh planked footway is the long planked footway in the marsh is the most popular site to visit in the Ķemeri National Park, offering a look at a raised bog untouched by human activity, and unusual natural sights. The long circular route along the footway is 3.4 km, and the short one is 1.4 km. The excursion on SUP boards, boats or special wetland "shoes" are organized on Kemeri Marsh. The excursions take place at the sunrise or at sunset.
The Green duna is one of the most exctiting routes in Kemeri National Park. The 12- km long route runs along the wetlands, the high dune, beautiful pine forests, sulphur ponds. The beginning of the route – at the end of the street Partizāņu iela in Ķemeri district.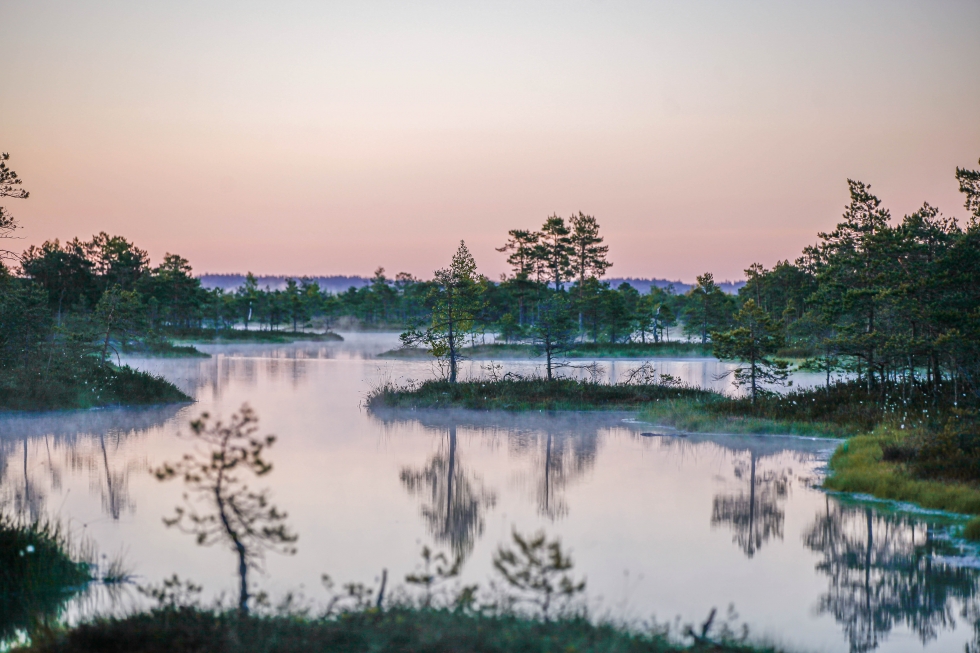 → Enjoy water activities
Jūrmala Water Ski and Wakeboard Park
Water ski park in Priedaine offers water-skiing and wakeboarding services, inflatable rides, and motorboat tours. Rental of rowing boats, kayaks and SUP boards, recreation areas and a sauna on the banks of the Lielupe River are available. Priedaine, "Smilgas", waterskis.lv
SUP boards rental SUP Brothers
Here, you can rent SUP boards and go for a ride in both the Lielupe River and the sea. There are also specially prepared SUP expeditions of 10 km along the meadows of the Lielupe River estuary, Lake Babīte and the Varkaļi Channel. Equipment is delivered on request. fb.com/supbrothers.lv/
River boat New Way
From the 1st of July, the boat offers 2.5-hour trips from Riga to Jūrmala at 11:00 and back at 16:00, as well as a one-hour cruise on the Lielupe River at 14:00. In Jūrmala, the boat departs from Majori pier, which is close to the Majori Sports Hall. In Riga, the boat leaves the sculpture of Big Kristaps opposite the Riga Castle. rigaship.lv
River boat Elizabete
The boat offers 2.5-hour trips from Riga to Jūrmala at 10:00 and back at 18:00, as well as a one-hour cruise on the Lielupe River at 13:00, 14:30, 16:00. In Jūrmala, the boat departs from Majori pier, which is close to the Majori Sports Hall. In Riga, the boat departs from the berth at the Stone Bridge, opposite the Riga Technical University building. rivercruises.lv
Historic sailboat Lībava
On the 1st of July, a replica of a 17th century recreational vessel built on the model of the Dutch shallow-draft herren yacht will come to Jūrmala. Romantic cruises in the Gulf of Riga will be organised regularly during the summer, with the opportunity to try your hand at setting sails and sailboat navigation. Buļļuciems, libavasail.lv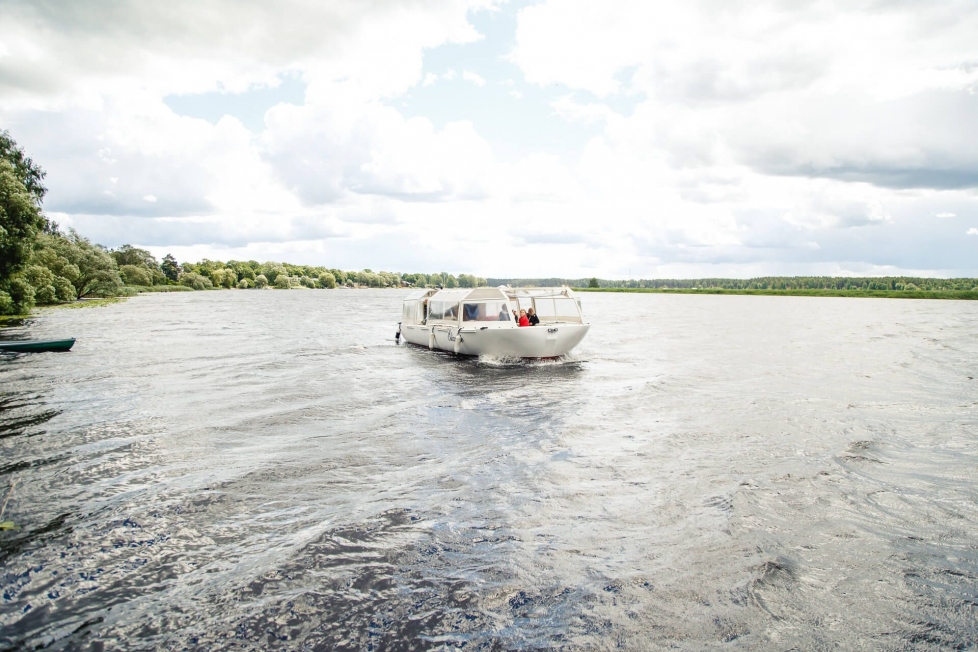 → Explore museums and galleries
Jūrmala City Museum
How has Jūrmala developed from its beginnings as a resort in the late 19th century to the end of the 20th century? You can find out in the museum of the city's stories! Here you can see the permanent exposition History of Riga's Jūrmala and Ķemeri Resorts, A Child in the Resort, and multimedia exposition RAINIS' SPACE. Width. Depth. Infinity. Entrance is free of charge. fb.com/JurmalasPilsetasMuzejsJurmalaCityMuseum
Working hours: Wednesday - Sunday, 10.00 - 18.00.
Jūrmala Open Air Museaum
The museum hides among the pines of Buļļuciems, at the foot of the Ragakāpa dune. It includes the homestead of a late-19th century fisherman with its typical buildings, fishing boats, ropes, and other equipment. Entry is free of charge. Audioguide in 4 languages is available for charge.
fb.com/jbmuzejs
Working hours: Tuesday - Sunday, 10.00 - 18.00.
Rainis and Aspazija summer house
Jurmala is the town that inspired Latvia's greatest poets: Rainis and Aspazija. The summer house boasts authentic household objects, and visitors of its interiors can feel the time when the poet couple was writing outstanding literary works. Audioguide in 5 languages is available for charge. aspazijarainis.lv
Working hours: Tuesday - Saturday, 10.00 - 17.00.
Aspazija's house
Stories about the life and work of the legendary Latvian poet in the interactive exhibition Aspazija Returns to Dubulti. Entrance is free of charge. An audio guide in five languages is available at an extra cost. fb.com/Aspazijas.maja
Working hours: Tuesday - Saturday, 10.00 - 18.00.
Dubulti Art Station
Europe's only contemporary art space housed in a railway station building – a masterpiece of 1970s architecture that is still in use! Entrance is free of charge. fb.com/artstationdubulti
Working hours: every day from 9.00 to 19.00
Bulduri Exhibition House
Art exhibitions and events are held in two exhibition halls and the open-air area of the Bulduri Exhibition House. Visitors have the opportunity to visit the workshop of Valdis Bušs (1924-2014), an outstanding landscape painter, as well as to see his paintings and studios. Entrance is free of charge. fb.com/BulduruIzstazuNamsBulduriExhibitionHouse
Working hours: Tuesday - Saturday, 10.00 - 17.00.
Art gallery inner light
A unique opportunity to enjoy the atmosphere created by luminescent colours and meditative narration accompanied by music, as well as to take part in art masterclasses and create your own painting. Entrance for a fee. yermolayev.eu
Working hours: every day from 11.00 to 17.00.