Summer Vacation in Jūrmala
Summer is here! Time for some well-earned rest. Jūrmala is the right place to enjoy your vacation, the warm sun, and an active lifestyle in fresh air, away from studies, online meetings and the four walls of your room. Children and young people will love the new net adventure park in Jūrmala, which is a must-try! If you are fond of walks, a special orienteering game is might just be what you need, as well as exciting city and nature hiking routes. A summer is unimaginable without lounging on a beach or in the waters of Lielupe river or the Gulf of Riga. In addition, a trip on a river boat will be an unforgettable and lovely adventure for the whole family – a great way to set a course to wonderful summer holidays.
Run, jump, climb and rollerblade in the Dzintari Forest Park
The beautiful Dzintari Forest Park is one of Jūrmala's landmarks for more than 10 years. The pin-scented air, modern playgrounds for children of all ages, paths for walks and rollerblading, a skate park and a streetball court are just a few of the reasons you should visit this lovely place. The bravest visitors are welcome to climb the 33.5-metre-high observation tower with 12 little balconies, from which to enjoy unforgettable panoramas of the Jūrmala's pine forests and the coast of the Baltic Sea. The more daring ones can enjoy the adventure "Jūrmalas Tarzāns", with multiple levels of obstacle courses installed on the park's trees. The entire 98 obstacles are divided into the Green, Blue, Red and Black tracks according to difficulty, with a separate Junior track for children who are 3 years and older. This spring, "Jūrmalas Tarzāns" has obtained a new net park as well! To reach the net area 6 m above the ground, you have to go through a 30 m tunnel – let the fun begin! The Jūrmala net park consists of 5 bouncy net areas, which are interconnected by shorter and longer tunnels. Time with family and friends is made even more fun by soft cubes and balls, a maze, swings, a net swamp, and slides.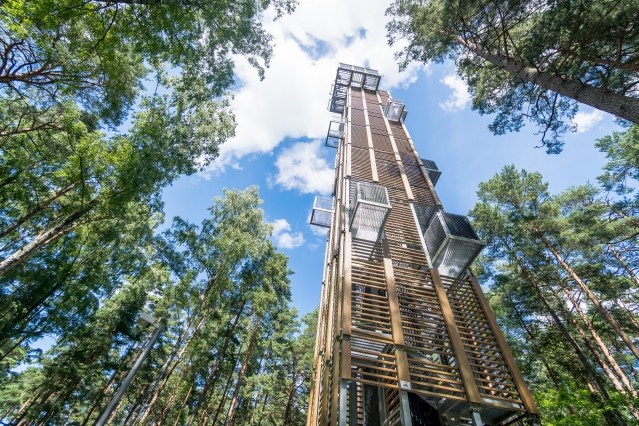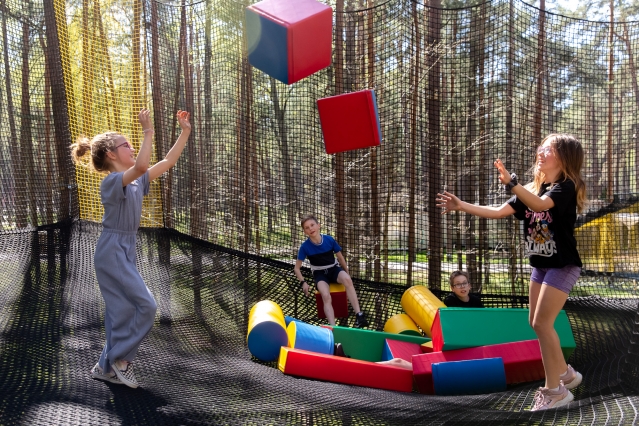 Explore the City Through an Orienteering Game and Architecture Viewing Routes
Jūrmala invites on tours that will help to discover the secrets of the city. Specially designed routes will lead you through Bulduri, Lielupe, Buļļuciems, Vecdubulti un Dubulti, for detailed sightseeing and finding out new, interesting facts. Orientation games like "Romance of the Resort in Bulduri" and exploration of the vicinity of Majori for schoolchildren "Walk and Explore Jūrmala" are also available. All maps with descriptions and photographs of tourist attractions can be downloaded as a PDF file, printed out at home, or viewed on one's smart device. They can be easily opened on the Google Maps application too. The length of each walking route is indicated in kilometres and in hours. Information on the type of road surface is provided too. Children can enjoy the role of a guide and lead the parents along the routes.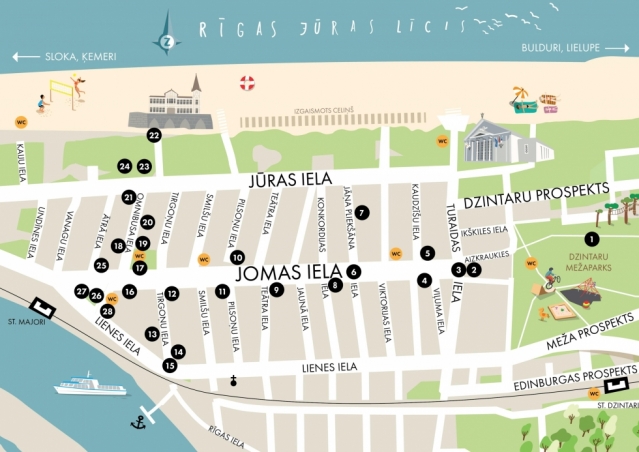 Embark on Nature Sightseeing in Dunes, Woods, and Bogs
Jūrmala is a paradise for hikers. Spruce and pine forests, the seemingly endless seacoast and the Great Ķemeri Bog: doesn't it all just make you want to prepare a delicious sandwich or two and go for a longer walk? A trip through nature can also turn into a game. Will you be able to find the Pine King and Queen and other noble trees of Jūrmala in the Ragakāpa Nature Park, next to the Lielupe river delta? Will you manage to spot the snow-white swans from the seven-metre-high floating observation tower in Sloka Lake Nature Park? The Sloka Lake is encircled by a 3 km-long hiking trail, one direction of which runs along the lake and the other through the forest. On the further part of the trail there are special installations for children to test their climbing, balance, and dexterity skills. The Great Ķemeri Moor boardwalk (big circle – 3.4 km, small circle – 1.4 km) allows you to enter the uninhabited marshy landscape with a maze of small lakes and quagmires. Make sure to bring binoculars, as the swamp is home for various kinds of birds in the summertime.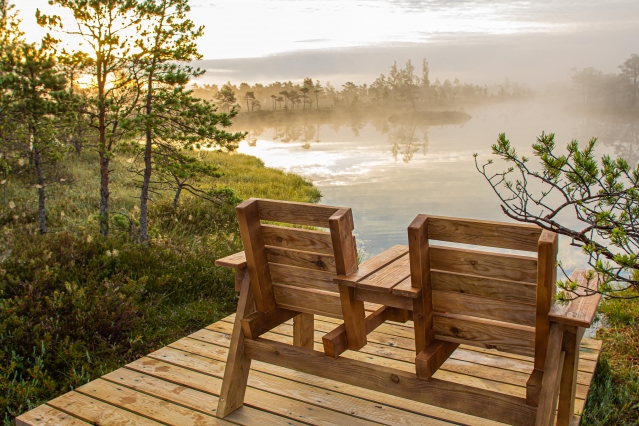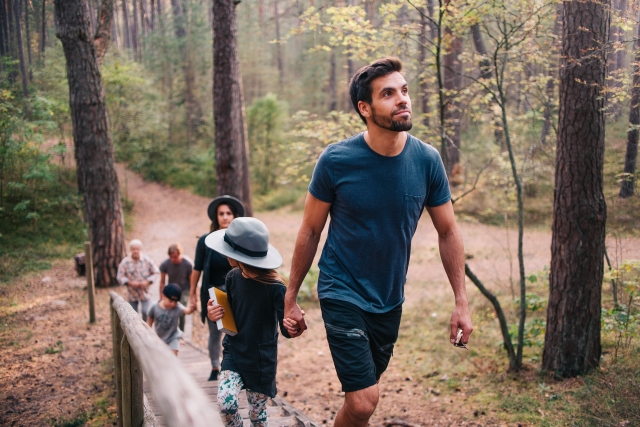 Nordic Walking, Cycling, Sunbathing, Swimming and Games on Comfortable Beaches
The white quartz sand on the 24 km long Jūrmala beach is the perfect surface for summertime running, cycling, Nordic walking or lounging around after a swim. Bicycle rental is available in the city and Nordic walking equipment can be rented in several Jūrmala hotels. There are comfortable changing rooms close to the seaside and you have a variety of choices: a beach with a volleyball net, children's playground and summer hustle and bustle, or the peace and quiet of secluded dunes for a family picnic. the beach is divided into active and peaceful recreation areas, there are also bars, cafés, and even warm pools. There are comfortable swimming areas not only by the sea but also on the banks of the Lielupe river, where water is often warmer than the sea. In Priedaine, Majori, Dubulti un Melluži you will find specially designated recreation areas with bicycle stands, comfortable changing rooms, picnic tables and volleyball courts. Next Majori swimming area, there is also the children's playground "Kuģis" ("Ship"), not far from the intersection of Lejas and Plūdu Streets. There, children can become sailors, captains, and pirates, by climbing, swinging, sliding, and building sandcastles.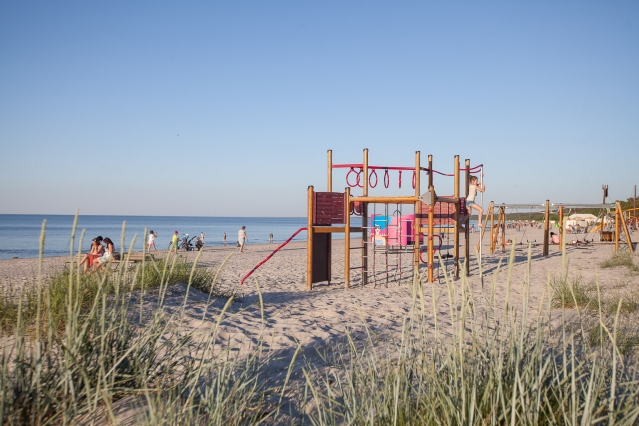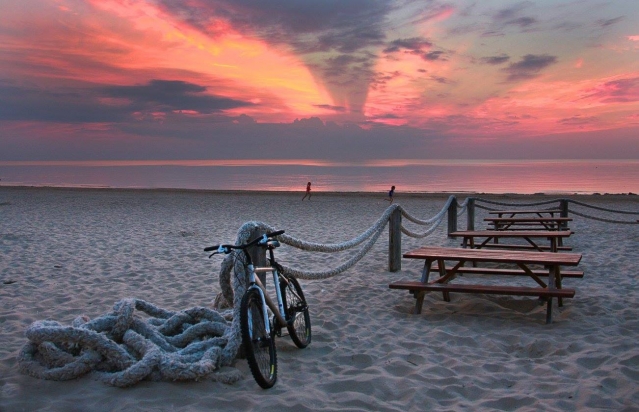 SUP Boards, Kayaks and the River Ship for Family Recreation on Water
When shores and the seacoast start to seem too narrow for your adventurer's spirit, it's time to widen your horizons. In summer, Lielupe River is bustling with sports activities. The active recreation park Ski Wake Jurmala offers everything your heart desires: water skiing, wakeboarding (including training), water blob riding, as well as motorboat and speedboat rent. Fishing boat rent is also available. For a more zen time, you can rent different size SUP boards (as well as SUP Brothers) and kayaks and go on a sunset expedition or just enjoy the bends and reed banks of the river. If you do not feel like rowing or paddling yourself, but still wish to have a wonderful time on the water, a river ship ride might be just what you need for an excellent family holiday. The New Way river ship offers a 2.5 hour trip from Riga to Jūrmala, as well as a trip along the Lielupe river for a fun family adventure.